Hey guys! I know it's been a long, long time since I've been back but I've been really experiencing newbie blogger burnout. I had my finals in May (which was extremely stressful), and then two weeks later, I needed to study for World Scholar's Cup, this amazing academic competition you can find more information here (which I wholeheartedly recommend you participate in if you can!! I love!!). And then I had that, and it was crazy, and then for the last two weeks I needed a break and to focus on my summer homework and personal project (spoiler: very unproductive). And when I want to sit and type blog posts – the words don't come. I would've announced my hiatus, but the words didn't come and I couldn't write it properly. The stress was killing me, and I needed to stop for a while. And honestly, this hiatus was great for me, though I was stressing about posting because it allowed me to hit the pause button and really focus on events happening in my life.
Honestly, I can't believe that it's July! I'm on track for my reading goal! 2018 has really flown by, but I'm so excited it's summer! I'm trying to get on top of my reviews, check out my Goodreads here where you can see all the reviews and see me trying to get myself together. And this tag has been going around and spreading really quickly, thanks to IsThatChami and EarlGreyBooks for creating the tag! On to the tag 🙂
1. The Best Book(s) You've Read This Year
Honestly, I've read lots of great books this year, but I finally decided on the Seven Husbands of Evelyn Hugo. You guys are probably sick of hearing about this book, but the hype is real and on point. It's about Evelyn Hugo, a legendary movie star and her talking about her life, featuring her seven husbands. It was so so much better than I expected and I loved it oh so much! Evelyn Hugo is THE bisexual icon and one of the best characters in literature like, ever. There were other books that I was considering, but this was the only book in the bunch that I reread again this year. And if you haven't picked this up, please pick it up. I haven't been able to shut up about the audiobook ever since. Best audiobook decision ever.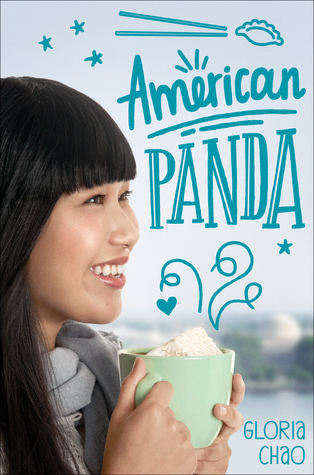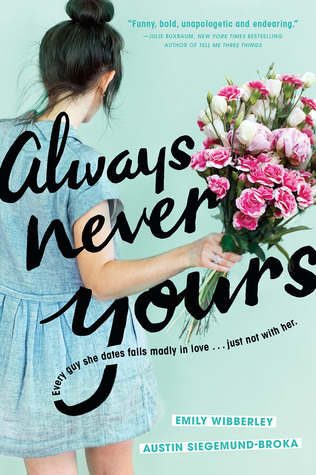 Honorable mention to American Panda and Always Never Yours – the former which I loved and which is the book that I saw myself most in, like ever, and the latter that fed my inner Shakespeare nerd and had an amazing main character arc. Love! (And if you want to see more of my 2018 favourite books, I have a Goodreads shelf full of them).
2. Best Sequel You've Read in 2018
Out of all the books I've read this month, I've read … um … 10 sequels? 10? I don't know what to say. But hands down, the best sequel I read this year is Beneath the Sugar Sky. Its prose blew me away (unsurprisingly), I'm still just as invested in the characters and I loved the world. Anyway, I cannot wait for In An Absent Dream.
3. New Release You Haven't Read Yet But You Want To?
I've actually read most of the releases I'm dying to read that have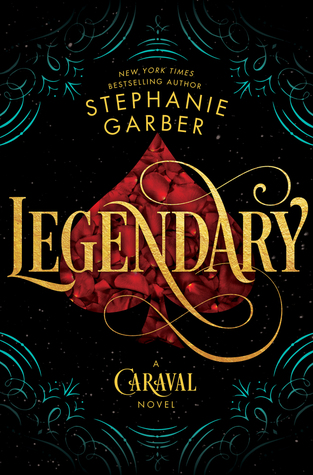 already been released. The only one that comes to mind is Legendary by Stephanie Garber, which I just bought. I blame my sister for this one because the only reason I haven't read this yet is because of her. It's gorgeous, but I'm kinda beating myself up for not buying the UK editions of this series even though the US editions are stunning too, but I digress (signature Taasia, what can we say).
4. My Most Anticipated Release of the 2nd Half of the Year?
Queen of Air and Darkness, and let's be honest, 60000 people used this book for their answer to this question. No more said, I'm impatiently waiting until December.
5. Biggest Disappointment?
When I think about it, there's quite a few, cough the Cruel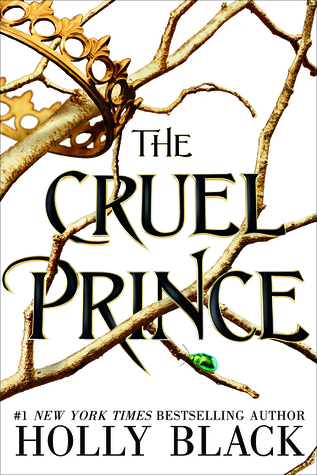 Prince, Son of the Dawn, Hope Nation, A Reaper at the Gates, Truly Devious and All Out. I didn't hate any of these books, but I was expecting the world and more from them, many of these were books I predicted to get 5 stars and were hugely anticipated releases. And throughout the year, I reread a bunch of (mostly favorite) books and many of which deeply disappointed me. Like, I reread 6 books this year, and only 1 of them I was still obsessed with, namely Simon vs. the Homo Sapiens Agenda. Let 
me know if you guys want a post on that, but yeah. Disappointing. Not fun.
6. Biggest Surprise?
99 Days by Katie Cotugno.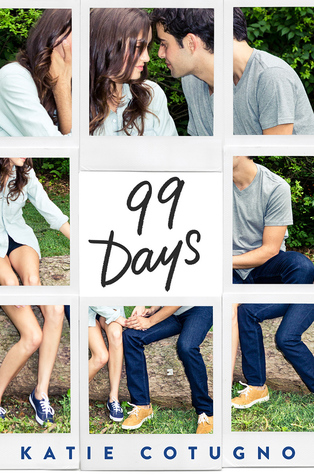 I know a lot of people here hate this book, and I can understand. This is a very controversial book, and yeah, I get that it's problematic, but I enjoyed it so much. I actually went into it expecting to hate it, and I only read it to read 9 Days and 9 Nights (because European travel aesthetic). I loved it because of the flawed, realistic characters and I really loved Cotugno's writing.
7. Favorite New to You/Debut Author?
Jenna Evans Welch for sure. I read and really enjoyed both Love and Gelato as well as Love and Luck and am for sure looking out for future Welch releases!
8. Newest Fictional Crush?
I don't have one this year at all, so we're skipping this question altogether.
9. Newest Favourite Character?
My newest favourite characters (because I'm indecisive) are all the main characters from question 1: Evelyn Hugo from the Seven Husbands of Evelyn Hugo (duh), Mei from American Panda and Megan Harper from Always Never Yours. Each one of their perspectives was so refreshing, each in a different way, and I adored reading from every single one of their perspectives, and each of them spoke to a part of my soul in such a beautiful way and I love these characters with all of my heart. I was trying not to repeat answers, but I just couldn't resist in this one.
10. Book that made you cry?
I am not a book crier, by any means (but am a crybaby when it comes to movies) and it is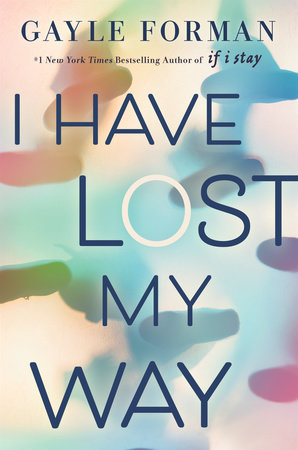 therefore extremely difficult to get me to cry. I can name like 2 books that I've ever read that has made me cry. However, I Have Lost My Way by Gayle Forman did come relatively close, and it's so poignant and … *sighs*
11. Book that made you happy?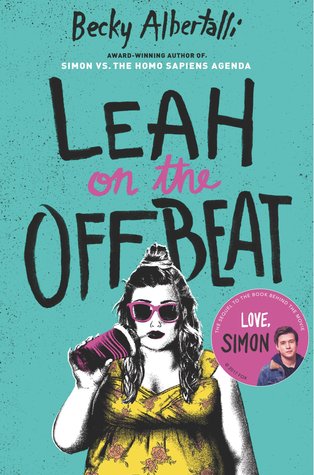 Other than American Panda and Always Never Yours, Becky Albertalli's Creekwood series (Simon vs. the Homo Sapiens Agenda, a favorite that I love with all my heart) and its sequel, Leah on the Offbeat. Becky's writing is so consistent and I just .. have such an emotional attachment to these characters.
12. Favorite Book-to-Film/Book-to-TV Adaptation?
LOVE SIMON LOVE SIMON LOVE SIMON. Everyone answered this, but with this one, I HAVE to go with the norm. It is amazing, and I watched it one month ago, and I'm not only full-blown obsessed with this film (and the soundtrack, it's my jam) and I still think about it all the time. Like I love it to the point that it just might break my "the book is better than the movie" rule. I laughed, cried (!!), rejoiced, swooned and sighed. It is definitely like one of the top 2 film adaptations I have ever seen in my life, and I can't even begin to imagine how much it's going to mean to the queer community.
13. Favorite post this year?
Honestly, my favourite posts to do this year was my American Panda review and the Asians blog series (yes, it's gonna continue!). As an Asian myself, these make me so happy, and I'm incredibly proud of both of these posts. I don't mean to annoy you guys with the self-promo, I really do hope you check them out.
14. Prettiest book bought?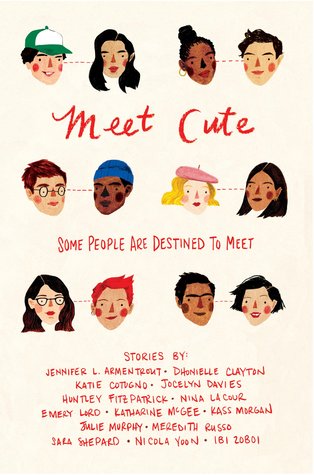 I've only bought 6 books this year (gasp! horror! shock!) but if it were up to me, I would have a mountain full of books. The prettiest books I've bought this year probably have to be Meet Cute and Legendary by Stephanie Garber. Shoutout to a Reaper at the Gates's spine though – the font is gorgeous and it's black and gold and I'm obsessed, which is ironic because I initially hated its cover with a burning passion.
15. What are some books you need to read by the end of 2018?
Everything that I haven't read from my 2018 TBR, everything I haven't read from my anticipated releases list, and all the unread books on my physical TBR.
So that does it for this year's Mid Year Book Freak Out Tag! This was really fun to do and to look over my year so far this year. But what about you guys? How was your reading year and 2018 thus far? What were your favorite and least favorite books this year? Any recommendations? (I love and need recommendations) Please let me know down below.
Love,
Taasia