As the hot mess committed blogger I am, I didn't post my wrap-ups for any month.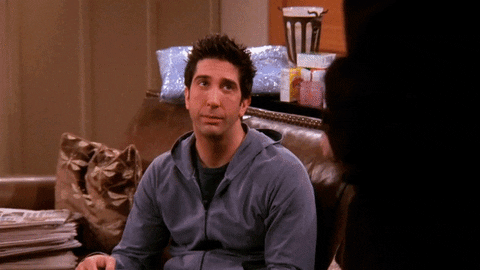 Way to go, girl.
So what I decided to do was to do a big long blog post of mini-reviews of the 54 books I read from January-June (yes I know I started my blog at the end of February but let's add this because why not). Individual monthly wrap-ups will be coming, promise! (Well, from July onwards – I'll try). My average star rating for the 1st half of the year was a 3.9 star rating, which wasn't bad, I guess?
One more thing before we get into the post: because I am utterly and completely obsessed with love tracking my reading, I'm going to be using a key to signify the rep, the genre, the source of the book and what yearly challenges it filled. For the rep, I'm using Romie @ We Deserve Love's key, which I found on Elise @ the Bookish Actress's website, which I quickly fell in love with. So for that, ☀ signifies characters of color (lead and side) in the book, 🏳️‍🌈 indicates books with lead and/or side LGBTQIA+ characters, and this🌸 means that there is lead and/or side character representation of neurodiversity, disability, trauma.
Ok, we're actually going to go into the reviews, which I'm so proud of. And I'm not going to put links to each one because even thinking of doing that makes me dizzy.
JANUARY
Foolish Hearts by Emma Mills ★★★★.25 🏳️‍🌈☀
This book was so fun and entertaining! I loved the high school Shakespeare production, female friendships and the diversity. It was super enjoyable and fluffy and it was great.
The Young Queens by Kendare Blake ★★★★ 
I love this series and this novella really added to this series! I think it was a great glimpse into the queen's childhoods that was super interesting to read, I guess?
City of Bones by Cassandra Clare (reread) ★★★ ☀🏳️‍🌈
This reread was even worse than I remember? It is the epitome of meh but at least I know this series gets better? I mean I do like the characters but the Mortal Instruments is my least favorite series, but if you want to get into this universe, this is instrumental (that was lame but whatever) to start.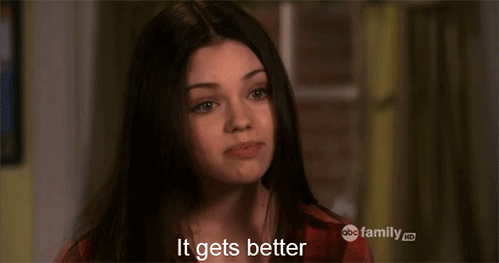 Murder on the Orient Express by Agatha Christie ★★★★★
This is my favorite murder mystery of all time. I adore the train aesthetic, the sinister vibe around it and I found the characters so interesting. I love Poirot and Christie and am gonna make through the Poirot novels. Please! read! it!
Forest of a Thousand Lanterns by Julie C. Dao ★★★.5 ☀
I have very mixed feelings on this one, but I'm a little disappointed. It delivered what I expected but it was just so gruesome. I love the East Asian aspect, but overall I was very disturbed by this, and not in a good way.
This book is just like:
Batman: Nightwalker by Marie Lu ★★★.5 ☀
This was very very average. I really enjoyed the writing, but I do love Marie Lu. But there was nothing really special about this one and my … well, I really do not care about Batman. That doesn't help, but in my defense, I was only here for Marie Lu.
The Cruel Prince by Holly Black ★★★ 🏳️‍🌈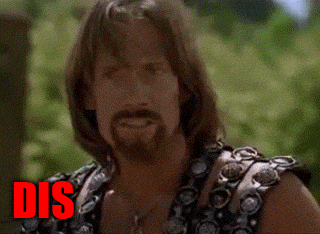 That gif pretty much described my reading experience and I found that this book is incredibly overhyped. Yes, it was enjoyable and action-packed and blah blah blah but I seriously do not understand why this is special?? My favorite things about this book: the older sister kicked butt, the parts where Jude and her sisters go into the modern world, the cover, the political intrigue and yeah .. that's it. Also, I have about 3 feelings about Jude and Cardan, all of which do not amount to glowing praise about how they are my favourite otp of all time. Don't @ me.
The Seven Husbands of Evelyn Hugo by Taylor Jenkins Reid ★★★★★★★ ☀🏳️‍🌈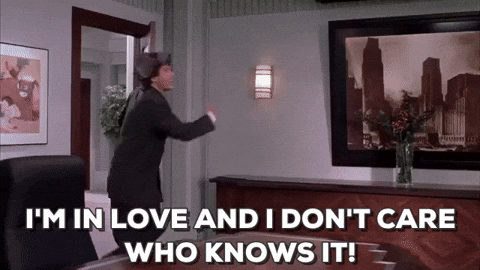 I found my new favorite book of the year and this is (unlike the Cruel Prince) as good, if not better than everyone said. I loved this with all my heart, from the diversity to Evelyn Hugo and the audiobook (please listen to the audio). Would 100/10 recommend!
February
Truly Devious by Maureen Johnson ★★★ 🌸
This was incredibly disappointing, especially since this was so highly anticipated. I really liked Stevie and it was an incredible endings. The romance was ….. yeah. Also, it's not cool to not answer anything, even if it is the first book in a series.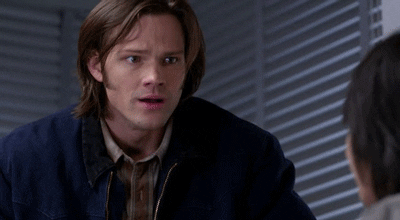 American Panda by Gloria Chao ★★★★★★ ☀
I love this with all my heart. I have never seen myself in a character until this book came along and I've never felt so understood in a book. This was also incredibly cute and I love it and I'm here for it.
Beneath the Sugar Sky by Seanan McGuire ★★★★★ ☀🏳️‍🌈🌸
This series is so consistent. I adore the aesthetic of this installment, both inside and out, and I know this series is only going to get better. The characters are fabulous, are super fun and have great audiobooks. Also points for diversity – so so much.
Far From The Tree by Robin Benway (reread) ★★★★★ ☀🏳️‍🌈
My favorite thing a is the sibling dynamics. Also, do you notice the 5-star streaks? It's amazing. Back to the point – this is a fantastic novel with superb writing, fabulous characters, and a great plot, with a good amount of diversity.
Long Way Down by Jason Reynolds ★★★ ☀
This was so hyped, but I don't think it's for me. I have a lot of respect for Reynolds and what he's doing and I can tell he is an incredibly talented author. It was a very quick read and solid audiobook, but I don't have that much to say.
Of Mice and Men by John Steinbeck ★★★★ 
School reading, glad I finally read a Steinbeck. Incredibly atmospheric and intense and great audiobook narrator.
March
Three Sides of a Heart (edited by Natalie C. Parker) ★★★ ☀🏳️‍🌈
This was very mediocre. Preferred the contemporary stories over the sff stories. Wouldn't really recommend.
Bygone Badass Broads by Mackenzi Lee ★★★★☀
I love Lee's writing and it goes so effortlessly well together with the subject matter, the diversity of the women included, but lacked the oomph I was looking for.
Crooked House by Agatha Christie ★★★★.5
Super atmospheric + mysterious big families = Taasia love. This was an extremely high-quality novel and was fantastic. Read it!
We Should All Be Feminists by Chimamanda Ngozi Adichie ★★★.5 ☀
This was both super fast and hard-hitting. I really liked Adichie's writing, but this one dragged far too much for my liking.
The Seven Husbands of Evelyn Hugo (reread) ★★★★★★★★★★★☀🏳️‍🌈🌸
Credits to Melanie for the gif, but honestly, I couldn't resist (the gif and the reread THREE MONTHS LATER because I have no self-control).
Illuminae (reread) by Amie Kaufman and Jay Kristoff ★★★
I reread this through the audiobook in preparation for Obsidio was great. Yes, it was entertaining but dragged way too much, and the reveals were very anti-climatic.
Gemina (reread) by Amie Kaufman and Jay Kristoff ★★★★
This wasn't as good as I expected and felt like it was lacking so so much but was better than Illuminae though.
The Astonishing Colour of After by Emily X.R Pan ★★★★ ☀
The main character was amazing – but I felt a little let down because the beginning was amazing and my love lessened towards the end? Honestly, it was way longer than it needed to be and what was with the color metaphors? I'd still recommend though.
Dear Ijeawaele: A Feminist Manifesto in 15 Suggestions by Chimamanda Ngozi Adichie ★★★.5
While this was incredibly fascinating and interesting to read, I'm not completely in love with Adichie even though I theoretically should be, though I still love Adichie's writing and think it's still great and really solid.
I Have Lost My Way by Gayle Forman ★★★★.5 ☀🏳️‍🌈🌸
I love this book. It was hard-hitting, beautifully written with so much diversity with such such such well-developed characters. The ending was far too open-ended for my taste (like every single one of her Forman novels I've read) but this one was one of the better ones, along with If I Stay (please avoid Just One Day for the sake of your sanity).
Off topic – I used this gif because I just finished Gilmore Girls and this is Jared Paledecki ok I'm done let's continue.
April
The Goose Girl by Shannon Hale ★★★★.5 
This was super sweet, cute and enjoyable! It reminded me so much of a fairytale I'd be reading about in my childhood, which gave me all the nostalgic feels. The audiobook was a full cast production, and it was genuinely one of the best full cast productions I have ever listened to. I loved our main character – she was like a generic YA character but way better and improved I guess? However, pacing = hot mess.
Son of the Dawn by Cassandra Clare and Sarah Rees Brennan ★★ ☀🏳️‍🌈
Frankly, I cared more about the World Cup than this and everyone who knows me know I don't care at all about that. Anyway, this was a slog, and for its length, it took me a few sittings to get through. Even though TMI isn't my favorite, I'm still disappointed.
The Oracle Queen by Kendare Blake ★★★★.5
Ah finally a good novella! I adored this – it was dark, entertaining, and utterly non-stop. This series just keeps getting better and better and I'm so here for it.
Simon vs. the Homo Sapiens Agenda by Becky Albertalli ☀🏳️‍🌈
Out of all my favourite books I've reread this year, this was the only one that held up to my previous standards of it. This is almost perfection in my eyes and it's amazing and fabulous and the film adaptation is just as, if not, nearly as, good as this book read it first then watch it ahhhh screaming!!
Also, here's a gif that I just had to put in: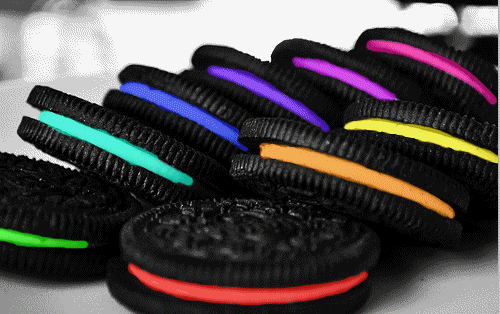 I mean, I couldn't resist.
My Lady Jane by Cynthia Hand, Brodi Ashton and Jodi Meadows (reread) ★★★.5
I'm very sad. I'm not clicking with this like how I did when I first read it, and the jokes weren't as funny as they were. The ensemble was great and the plot was unique but there was just so so much missing and I'm crying brb.
A View From the Bridge by Arthur Miller ★★★★ (read for school)
Incredibly dark – it was far darker than I expected it to be. No doubt that Miller is an extremely effective playwright but the relationships here made me very uncomfortable. Also, props for the title.
May
Love and Gelato by Jenna Evans Welch ★★★★
I love the setting and gelato (which were the main things I came for tbh). The characters were really well-written, the writing was solid but …. must we have another love triangle in 2018? (Or 2016, when this was published but nO readers love being tormented it's FINE wait stop actually please stop my soul is dying.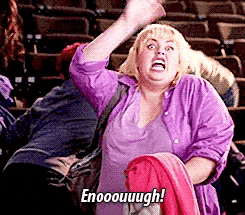 All Out (edited by Saundra Mitchell) ★★★.5 ☀🏳️‍🌈
I know this is going to be so important and going to be mean so much to the people who need this but this didn't click with me and really underwhelmed me. I wish the stories were more geographically diverse, had more PoC rep (because ya girl was searching for Asian rep and ALL diversity please and thank you) and would be less insta-lovey.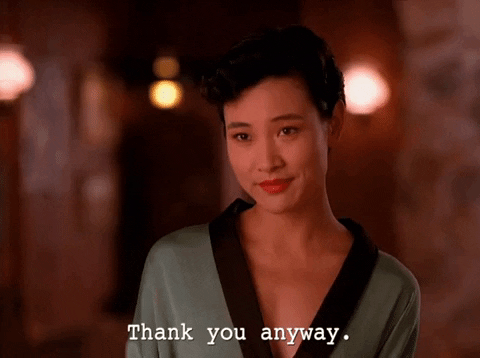 Hope Nation (edited by Rose Brock) ★★★.5 ☀🏳️‍🌈
None of them blew me away which made me sad because so many of my favourite authors were in this. Still! The essays were really readable and inspirational and some of them hit me hard (aka Angie Thomas's and Marie Lu's) but there was that something missing.
The Language of Thorns by Leigh Bardugo ★★★★★ ☀
Yeah, that gif sums up EVERYTHING about this book. This is a masterpiece, aesthetically and book-wise, the art, the flipbook style, the retelling aspects … Leigh Bardugo is a queen and I love her and I will continue to support her and scream about her until my dying days. Thank you for coming to my TED talk good night.
Young Jane Young by Gabrielle Zevin ★★★★
So this was quick and enjoyable. The writing was so self-aware, witty and smart and I love. Every character was very likable and realistic and I loved the final part of it! I do think I hyped it up way too much for myself though which is not a good idea.
Peril at End House by Agatha Christie ★★★★
Yay, another Christie book that I liked! Yay! It wasn't as good as the other ones IMO but it was still a solid mystery on its own. I love the cast in this and the ending was great as always.
99 Days by Katie Cotugno ★★★★
I expected to hate this and I didn't? A reverse unpopular opinion this way comes! I liked Cotugno's writing and how she created flawed realistic characters that are kind of unlikeable.
Murder on the Links by Agatha Christie ★★
Another Christie book … that I didn't like? I had to push myself to finish rereading this and honestly? This book actually decreased my productivity and increased my want to do nothing.
Alice's Adventures in Wonderland by Lewis Caroll ★★★
I did it! I read this one! This really didn't connect with me the way it did with others, but I did enjoy the whimsy and fun this book offered! I think it's partially because I'm not the target demographic, so I thought this was just fine? Oops?
Me facing the angry mob of people who love Alice in Wonderland.
Five Little Pigs by Agatha Christie ★★★
Another case of how a book's premise was way better than the execution. Props for the unique method of storytelling/structure.
9 Days and 9 Nights by Katie Cotugno ★★★.5
A cute European travel story but I feel it wasn't as addicting as 99 Days. I did like how the significant others weren't villainized.
People Like Us by Dana Mele ★★★★ ☀🏳️‍🌈
Such a fun, wonderful sapphic, addictive boarding school murder mystery. This checked off so many of my boxes, and the beginning and middle were so good. But that ending was so weak and easy and can we not? The potential though.
Always Never Yours by Emily Wibberley and Austin Siegemund-Broka ★★★★★★ ☀🏳️‍🌈
Honestly this book should be titled Taasia is Obsessed. This book spoke to my soul and to so many of my loves – it had Shakespeare! High school theatre! An amazing main character and a cute romance. Yes, I gave this 6/5 stars. It's my blog, I make the rules around here.
June
Good Night Stories for Rebel Girls by Elena Favilli and Francesca Cavallo ★★★ ☀🏳️‍🌈
This is so important and I want to pass this on to all girls around the world, but this just wasn't for me and read pretty juvenile, but to be honest, it's not written for people my age?
Listen to Your Heart by Kasie West ★★★★ ☀
Podcasts? Cute contemporary romances? Kasie West? Sign me up – this was as good and adorable as expected.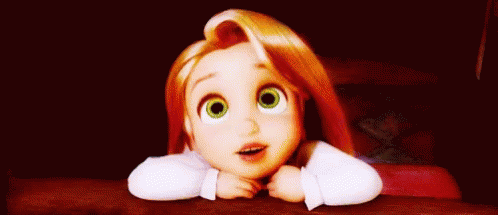 From Twinkle, With Love by Sandhya Menon ★★★ ☀
I'm having a crisis over this book. While I kind of related to what Twinkle was going through (I'm around her age), I felt like it reads way too juvenile for me. I loved how Twinkle was a feminist and she had fantastic feminist ideals (I was punching my fist in the air when she called out misogynistic things people did around her like you go girl!), and the sheer amount of diversity this book had. It was ultimately too juvenile for me which didn't give up as good of a reading experience as I was hoping? Does that make sense?
Brazen: Rebel Ladies Who Rocked the World by Pénelope Bagieu ★★★★ ☀🏳️‍🌈
A pitch for this book: Bygone Badass Broads meets a graphic novel format. This was a super quick read and fabulously educational. Heads up though – this is more on the adult side.
The Way You Make Me Feel by Maurene Goo ★★★★ ☀
Fun fact: I love and am always here for Asian fluffy summer contemporaries. If you give me a good pitch for those kinds of books you can bet a hundred bucks I will come running to add it to my tbr. The MC was utterly hilarious, with a fantastic character arc and it featured amazing female friendships, dad-daughter relationship and food (I mean how could I not am I right).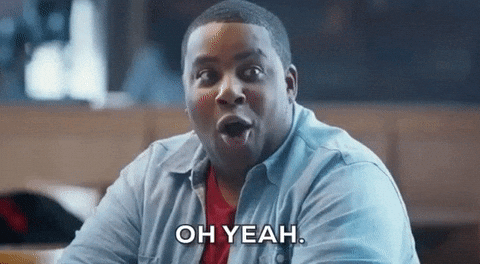 Love and Luck by Jenna Evans Welch ★★★★ 
The Ireland setting was great. I also really liked the focus on the MC and her brother's relationship rather than the romance. Will be adding Welch's new releases to my tbr for sure.
Jane, Unlimited by Kristin Cashore ★★★.5 ☀🏳️‍🌈
Another disappointing reread that was still enjoyable. I feel incredibly disappointed and unsatisfied.
A Reaper at the Gates by Sabaa Tahir ★★★★.25 ☀
This wasn't as addictive as the 1st two books but was still really solid. I think my main problem was that I read this at a very bad time (I was smack-dab in a middle of an academic competition and traveling – perfect timing Taasia). Pro tip: don't read fantasy when you're busy, a tip everyone takes except me because I'm a rebel?
Leah on the Offbeat by Becky Albertalli ★★★★.5 ☀🏳️‍🌈
I loved Simon as you all know and I really enjoyed this too – I'm such a fan of Albertalli's writing. The sweetness and fluffiness were great and this was amazing and I loved it! I'm also trying to restrain myself from doing a full Simon-verse reread because I have other books on my tbr and I just reread Simon in April? Ya girl clearly has self-control issues.
Gone Rogue: Wires and Nerve Volume 2 by Marissa Meyer ★★★.5 ☀🌸
This is another example of how much my reading tastes have changed? I did like it, but my complaint with Meyer books is they feel too safe. While it was fun to read and to be reunited with the gang, it was very predictable. Also, I don't think we need any more Lunar Chronicles books. Just saying.
P.S I Like You by Kasie West ★★★★
Quite a cute romance that I surprisingly rooted hard for and swooned a lot over towards the end? It also had fantastic family dynamics but other that it felt like your regular YA contemporary romance.
So that was it for the 54 books I have read so far for the 1st part of the year! How's your reading year so far? What were your favorites and least favorites of the year? What books surprised you this year? Let me know down below.
Love,
Taasia