With school and everything and how I felt like my mental health was caving in a little from the busyness of the end of a school term, I decided to take a mini break from the blog. And now I'm back, ready to produce more and better content and to be a fantastic blogger. Lol good luck.
September has come and gone. It's been a crazy month, and I read some really great books, some great rereads, books I've had on my tbr for a while and all that. I read 12 books (two of which are the first read and a reread of the same book in the month). Was that confusing? None of the books I had got below 3 stars, which is great. I'm so relieved that this was a solid reading month since after the fiasco of August I was genuinely terrified of getting into a reading slump.
Contemporary-A-Thon was such a blast and incredibly helpful in increasing the books I read. In that, I read 5 books (3 of which I read in the first 3 days). Also, I'm currently working on writing full reviews on all these books on Goodreads, since it's mid-term break (honestly, it could not have come at a better time). I will link the ones that I have done in this post but follow me on my Goodreads to keep up to date with it.
It's not a Taasia post without a self-promo plug.
Sorry not sorry.
On to the books, I read this month!

What I Read
Sadie by Courtney Summers (1st read) ★★★★
This was an extremely powerful read with fantastic juxtaposition of the podcast and Sadie's 1st person POV. I love the way the story unfolded and was told. Summers is a great writer who can throw punches quickly and fully engage her readers. Ultimately, what took away that last star for me was how it went too far into dark places, the hype and the lack of emotional connection that I had with this one.
TW/CW: sexual abuse, pedophilia, drug abuse, death/murder, on-page violence, blood, and gore, violent thoughts
Let's Talk About Love by Claire Kann ★★★.5
I finally finished this after a month of reading it (thanks, August). This had really interesting ace rep (I can't speak on it) and was super cute and dorky and just overall adorable. However, I felt that there was so much missing and so much I wanted more that was never delivered, such as more scenes with Alice and her ex-girlfriend, more about Alice and her dealing with her family. Additionally, I found the writing quite clumsy and the overuse of parentheses incredibly irritating.
(And this comes from someone who uses a ridiculous amount of parentheses).
TW/CW: (called out) ace-phobic scene
The Hate U Give by Angie Thomas ★★★★★
I reread this via audiobook (my 3rd reread) through my local library in preparation for the movie (which looks fantastic, by the way) and I still stand by my opportunity that this book is an absolute, utter masterpiece. This deals with an extremely important, current subject of police brutality, and it is heavy, but also manages to successfully balance those heavy, much-needed talked about topics with lighter, hilarious banter between the characters. And yes, the audiobook is as fantastic as ever. This is by far my favorite of the month. Please, please, please read this. You will not regret it.
TW/CW: Drug abuse, physical and emotional abuse, gun violence, death, racism
An Unwanted Guest by Shari Lapena ★★★★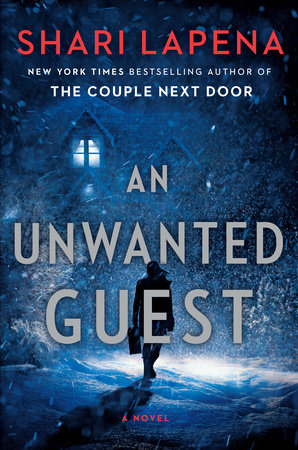 I picked this up on the basis of two things: 1st, my favorite Booktuber ever (BooksandLala) read it and recommended it, and 2nd, so so many people have said that this has Agatha Christie vibes, and y'all know I'm trash for that. Welcome to my blog, I'm Taasia, and I love Agatha Christie. This was a highly atmospheric read, with interesting characters and a sinister feel. The ending was really solid and the writing was great. I would recommend it for anyone looking for an Agatha Christie sort of vibe, and to curl up with this one on a rainy or even better, a snowy day. This gives me such winter vibes.
Maybe in Another Life by Taylor Jenkins Reid ★★★★.5
6 months after reading the masterpiece that is the Seven Husbands of Evelyn Hugo, I decided to this backlist title of hers to get more of her writing. I have to say, I really enjoyed this one, and the contrast in narrative resulting from the choices that Hannah, our main character could've made. I wish that there was a little more diversity, though we have one side character, Hannah's best friend Gabby, who was African-American or mixed I can't remember? If someone who has read this could remind me in the comments that would be great. Also, this is a really quick read. Would recommend!
TW/CW: death, car accident, cheating
Here We Are: Feminism for the Real World by Kelly Jensen ★★★★.5
We love intersectional feminist anthologies with lots of different mediums! (I'm not the only one, right?) This was a super entertaining, educational, quick and a great read overall. The diversity and the variety of women included are A+. It explained so many things I was curious about and really educated me on a lot of aspects of feminism. Plus, I really like the variety of mediums included, like I mentioned, such as artwork, excerpts, playlists and so forth. However, I have problems remembering who is in what and did what due to the sheer amount of authors and pieces in this anthology. Nevertheless, this is a fantastic dive in and a beginner's guide, if you will, to feminism, and I highly recommend!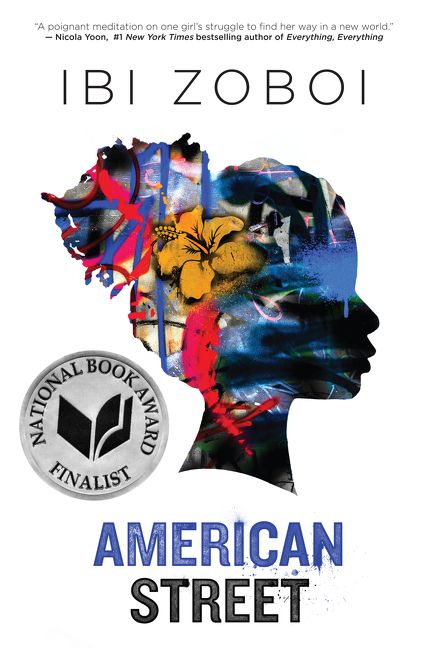 American Street by Ibi Zoboi ★★★
The first thing I have to say is that I really, really wish I loved this one more than I did. This is amongst the lowest rated books that I have read, and so many people have recommended it, both online and in real life (the latter of which rarely do). The audio's narrator was spot on, it had great diversity and really educated me on Haitian culture but I had such a mixed experience with the main character. I also really hated how it normalized girl hate and that message it spread.
TW/CW: drug abuse, physical abuse, gun violence, death, girl hate
Girl Made of Stars by Ashley Herring Blake ★★★★.5
Thanks for the recommendation, everyone. No, this was not a five-star read, but I really like Blake's writing. This really made me think and reflect on some really difficult questions that are asked throughout the book. The diversity and the exploration of trauma was also fantastically done. Not gonna lie, this was both quite slow moving at times and also hard to read, but nevertheless, I really, really enjoyed this.
TW/CW: Rape, sexism, sexism, sexual assault, PTSD, pedophilia
Fresh Ink edited by Lamar Giles ★★★★
Fantastic, diverse anthology with (wait for it) fresh perspectives. I liked the variation in format and diversity, and it was a really quick read. Though there were a couple of misses, some of the highlights of this collection include Sara Farizan's story, Melissa de la Cruz's story, and Schuylar Bailar's story. But honestly, this collection is definitely one you should not miss out on.
Evidence of the Affair by Taylor Jenkins Reid ★★★★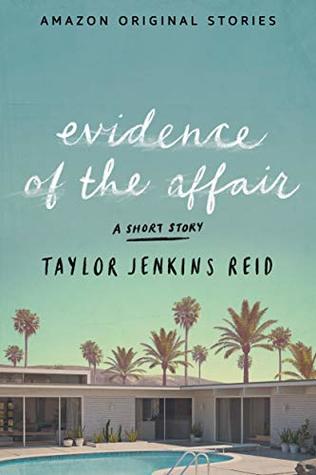 This was an incredibly well-told, engaging short story by the Queen TJR. It is told through letter correspondence between of two strangers whose only known thing in common is that their spouses are cheating on them. It was at times hard-hitting, eloquent and completely memorable. I would recommend this if you're not too sure on Taylor Jenkins Reid. Phenomenal.
TW/CW: Cheating
How I Resist edited by Maureen Johnson ★★★.5
I had such high hopes for this one. Exactly like Panic! at the Disco ok I'm done. Let me make something clear and repeat it: the world does not revolve around a single country *cough the USA cough*, it revolves around the Sun. Most of this book comprised of how teens can fight back past the American political climate, against Trump, and against the political climate in America. In my opinion, this anthology greatly erased resistance in the international community and international resistance for teens as a whole. Though there were some great pieces, this could've been so much better.
Sadie (audio reread) by Courtney Summers ★★★★
After I read Sadie, I found the audiobook and got access to it a few weeks later, and I really wanted to see what the hype around the audiobook was. The narration is gripping and truly fantastic, and I highly recommend the audiobook if you have the means to get it. Rebecca Soler's narration of Sadie's 1st POV chapters was also very powerful and well-done.
TW/CW: sexual abuse, pedophilia, drug abuse, death/murder, on-page violence, blood, and gore, violent thoughts

Around the Blogosphere
Favourite Posts of the Month
I'm absolutely horrible at rounding up my favorite blogger posts of the month, so I'm sorry about that. But I do hope you find some great ones!
On the Blog
September was a fantastic posting month … right until the very end. Oh well, points for trying? Even though I am the worst blogger ever?
Book Haul
I actually got one book in September, but I'm going to include in my October Book Haul because why not?

October Anticipated Releases
2nd – The Lady's Guide to Petticoats and Piracy
We love lady pirates and badass ladies and strong female friendships! I've actually already read this and will give you my thoughts for this book in my October Wrap Up. I do recommend you pick it up if you loved the Gentleman's Guide to Vice and Virtue, but I did like that better.
2nd – (Don't) Call Me Crazy
Ok, so this sounds like a really important, cool anthology about mental health. If this is going to be anything like Kelly Jensen's previous feminist anthology Here We Are, there's going to be lots of different cool mediums and I am so down for it! I've also heard nothing but good things about it so I am excited.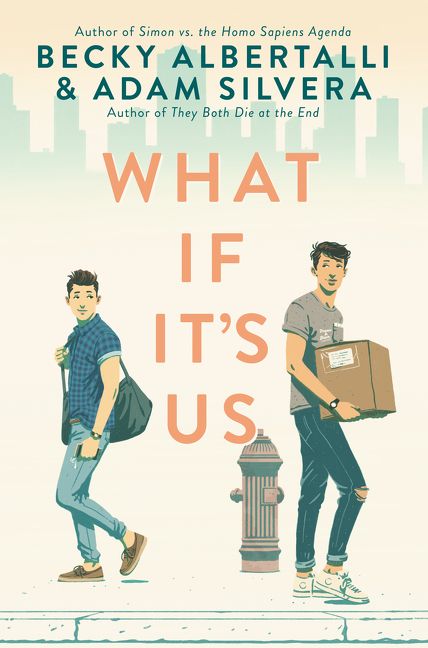 9th – What If It's Us
Y'all, I am so so hyped for this book. This book literally ticks all my boxes regarding my bookish buzzwords – it's a cute rom-com while still dealing with important topics, it's in New York City, it's diverse (there's lots of PoC and LGBTQIA+ rep of course). There's also gonna be a ton of references for Hamilton and Harry Potter and Dear Evan Hansen (which I listened to before reading this book to get the full experience). I'm not Adam's biggest fan but the one book I have read from him (They Both Die at the End) did make me cry like a baby, and I am a complete Becky stan. Need need need. Also, I've been screaming about this to my friends for the last few weeks and they're probably sick of me and yes I still have friends lmao.

Currently Reading
Because I love to make things hard for myself, I am not only currently reading some pretty big books, I'm also reading a lot of intimidating books (you go girl). I'm reading 4 books right now and I need to reduce that significantly.
I'm still reading The Great Gatsby by F. Scott Fitzgerald which I haven't picked up in a month? I am not loving it and I find it kind of pointless and boring but I need to finish it ASAP. I don't really understand the hype but it's fine. 
I also started reading the Darkest Minds by Alexandra Bracken, which was gifted to me by one of my best friends. I was totally in the mood for some reason when I picked it up. I find the world and the powers really interesting, and I also like how it is character-driven, but it is quite slow going. I hope I like it so I can watch the adaptation afterward.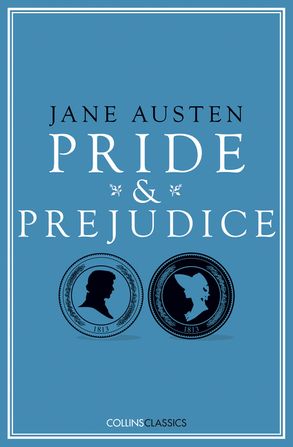 Guess what? I'm also currently reading Pride and Prejudice, for three main reasons: one, so I can fully appreciate the parallels between it before reading Pride by Ibi Zoboi, two, so I can say I've read it, and three, so I can assess the hype for myself. It is very very slow, but I really do want to continue.
Ya girl also loves reading 600+ page books during a slow, bad reading
month because she loves making things hard for herself! My library hold for the audiobook of Lady Midnight just came in, so I picked it up in order to (1) join in the Shadowhunter Chronicles Readalong, (2), to get a recap on the events of that book as well as Lord of Shadows before the release of Queen of Air and Darkness in December *screams*. I feel like I'm flying through it, but I have quite a while to go. Honestly, I'm quite nervous about this one, because 97% of the time I get burned by rereading my favorite books, but I'm still hopeful since this is my favorite Cassie Clare book. We shall see!

Looking Ahead
So, October is my birthday month, and I've already turned 16, but I hope the rest of the month goes way better. With school holidays, I hope that I can get a lot of reading done, but at the way I'm going, it looks highly unlikely, which really sucks. School is also starting in late October (boo!) and I really hope I have a great reading month (though I've only read two books which sucks a lot.

How was your September reading month? What were your favourite and least favourite reads of the month? Did you participate in any readathons?