I normally love funny and light-hearted posts, but today's post is not going to be that.
Today's post is going to be about something very near and dear to my heart: diversity and representation in literature and how it is handled. But more specifically, I want to take an opportunity to rant about my thoughts on how  Sarah J. Maas (the author of modern fantasy classics such as Throne of Glass, A Court of Thorns and Roses among other white-centric, heteronormative fantasies) has handled diversity and marginalization with her characters in Throne of Glass. I've been wanting to do this post for a long time and to discuss the hypocrisy and the hurt that it's caused to me, and other members of the community.
So, if you didn't know, the final book in the Throne of Glass series actually just came out and leading up to the book's release, special edition jacket art by Charlie Bowater was released, and like many Asians, I found this so upsetting and hurtful, as one of the main characters (Manon) was depicted as Asians. And to all the SJ Maas stans or anyone who may attack this post: I just want to be clear I am not discrediting Charlie's art in any way, in fact, I think that Charlie is an incredibly talented artist.
However, that does not excuse in any way the hurt or harm she and Maas have caused to the Asian community, especially since they wrongly believed that it was acceptable for them to depict a character who was not at all unambiguously white and to depict her as Asian in order to half-heartedly answer the cries for representation in YA SFF. People can still harm and hurt others whether or not they intend to. Personally, I see this as a feeble attempt to combat the criticism that Maas has received for years about the lack of representation in her books. Yes, I love Asian characters, yes, I love seeing more representation (not just Asian) in the SFF genre, a genre that has traditionally (and sadly, mostly still) very little diversity and marginalization in it.
But here's the catch: Manon was never explicitly stated and confirmed as Asian throughout the series, in fact, Charlie Bowater has done special edition art of Manon depicting her as white. Through publishing this artwork in the first editions of her extremely hyped release, and in the B&N Special Edition out of all places (which is one of the largest bookstore chains in the U.S with a ridiculously large platform), Maas is essentially advertising to a large platform of her readers that it is okay to change race in order to please her haters, her fans and everybody in between. Fun fact: race is not interchangeable. Ethnicity is something that cannot be changed at whim or just because – someone can't be Asian for 5 years and then suddenly be white. Do @ me if that technology actually becomes a thing. I will be absolutely shaken to my core.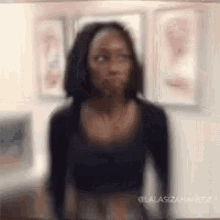 Some people actually blow my mind with their theories on how race can be interchangeable in fiction and how characters' ethnicity can suddenly just change. Wow! Teach me!  But back on topic: generally in fiction, ethnicity has never been, and will likely won't be interchangeable, and nothing one person says or does will change my mind. There is an explicitly stated PoC character in the Throne of Glass series but Maas killed her off in the second book. What does that say about her treatment of marginalized people in her series?
(Me @ all the hypocrisy right now).
What a fantastic advocate for PoCs, am I right?
That was sarcasm @ all the S J Maas stans. Deal with it, hon.
I'm not, or will ever, claim I know what Bowater's and Maas's intentions were with making Manon Asian on official fanart when Manon was already confirmed to be explicitly whiter than my freshly clean white bedsheet (please don't take that literally). That does not give them, or anyone, any good reason or manner in which one can justify the hurt they have inflicted in an already highly oppressed community. We homo sapiens live in a society in which marginalized communities have been trampled and oppressed by for centuries (please consult your nearest history professor for more information on colonization and imperialism for further information).
The backlash against members of the community that have spoken out about their hurt and how they have found this problematic by Maas and Bowater stans who like to make enemies of people who don't like their favorite things. People who forget that other people just may so happen to have different opinions and that not everyone likes the same thing. Please accept that we Asians have been genuinely hurt by actions like this and by some fans who genuinely refuse to be objective. Hurt and being upset are not voluntary emotions and that every single person is each entitled to their opinions. Your favorite things can be problematic, and it's perfectly acceptable to address these problematic elements and to try to grow and learn from them.
Sans all the sarcasm and the resentment, I genuinely hope that you can at least try to understand both arguments of the coin and that we can use this as a learning experience.
P.S: in honour of all the respect and consideration towards Asians: an Asian-centric recommendation post will be coming very soon.
P.P.S: Do read May's hilariously sassy but also important post about her roasting S.J Maas stans and sharing her side of the story.