Hi friends! In this post today, I show you the books that I got from my local library after I got my lazy ass out of my house to go there. I am honestly so grateful and so privileged to have access to a wide network of libraries with a fantastic range of backlist and new releases. I am genuinely so excited for every single one of these books and want to read them now. I will actually be putting a poll for these books to ask you which one I should read first so I know which ones to prioritize. In this post, I'm just going to tell you why I borrowed it, and all books will have links to their Goodreads. Ok, without further ado, here are all the books I got from my library!
All of This Is True by Lygia Day Peñaflor
This has really mixed reviews, but honestly, this premise sounds way too cool to pass up. The front literally says "four YA-obsessed teens befriend their favorite novelist. What happens next will shock you." It just sounds absolutely amazing – and it is told in a multi-media format. I've also been really getting into thrillers this year, especially YA thrillers. Multi-media books are actually kinda one of my bookish buzzwords. I've actually been trying to get hold of the audiobook and I can't, but I suppose I can always try reading the physical copy.
Hunting Prince Dracula (Stalking Jack the Ripper #1) by Kerri Maniscalco
In my last official book haul, I actually hauled the first book in the series, Stalking Jack the Ripper, and while I didn't love it, I liked it enough to still want to continue the series. I've heard really good things about the rest of the series and am still pretty intrigued.
Forever, Interrupted by Taylor Jenkins Reid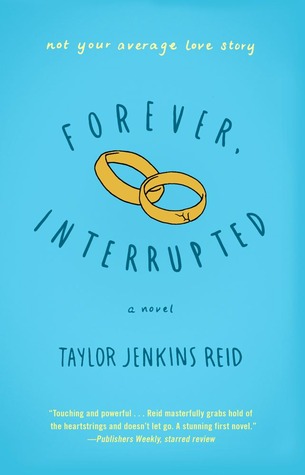 One of my favorite bookish discoveries of the year is Taylor Jenkins Reid. I have read and loved two of her books, The Seven Husbands of Evelyn Hugo (a masterpiece and my favorite book of the year) and Maybe In Another Life (which I really really enjoyed). I just really like her writing style and her premises. I want to read her backlist by the end of the year. I think reading her backlist in chronological order would be really interesting to see her writing evolve and stuff unless you guys think otherwise. This is actually her debut, and I just want to know whether I like her work and writing as a whole.
One True Loves by Taylor Jenkins Reid
I pretty much borrowed this for the exact same reasons as I did Forever, Interrupted: I love TJR, I want to see her writing evolve and I just really want to read it. I'm not gonna lie, I'm far more interested in this concept compared to Forever, Interrupted though!
Six Stories (Six Stories, #1) by Matt Wesolowski 
Another favorite new discovery of the year for me is podcasts – I think they're just so interesting and cool. My absolutely favorite Booktuber ever, BooksandLala who I never shut up about really loved this and I completely trust her thriller recs. This seems like a quick read, and I hope I fly through it and love it!
Hydra (Six Stories, #2) by Matt Wesolowski
This book is actually a sequel/spin-off to Six Stories, and since that is such a quick read, I'm hoping to pick this up right after that. I also figured it would be nice to have a copy of that after Six Stories, especially if I liked it.
Note: This one will not be included in the poll since I have not read Six Stories at the time this post is published.
Pride by Ibi Zoboi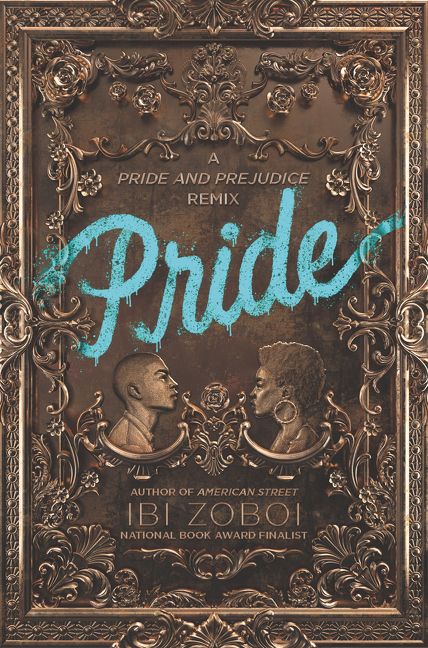 This book has been on my TBR for months, and I'm just so hyped for it. Can we just admire the cover for a hot second because my god, it is absolutely stunning and beautiful and makes me sad because I know I won't see a cover as gorgeous as this for a long-ass time. The textured cover, the end pages, the naked hardback and spine, and absolutely just everything .. just … It's pitched as a modern Pride and Prejudice Remix set in Brooklyn. Either way, I'm just so excited for it, and probably the only reason I haven't read this yet is that I haven't read Pride and Prejudice yet (whoops). But I have a question for you guys .. do you think I could read this without reading Pride and Prejudice first? I would love to know.
So that's it for today! What books do you think I should read first, and which ones do you think I should stay away from? Are any of them on your TBRs? What are your local libraries like?