Can we just take a moment to acknowledge that I was finally able to make up my mind and decide on a TBR for once?
Yes, that is a Brooklyn 99 gif from one of my episodes. Yes, I will plug my love for Brooklyn 99 everywhere. Be prepared. Andy Samberg is a cinnamon roll fight me.
This post is my TBR for the Fall Into Fantasy Readathon. ICYMI, the Fall Into Fantasy Readathon is a readathon hosted by Penguin Teen from the 18th to the 25th November focused on reading, you guessed it, fantasy books. I think this is a really fun readathon. I do want to read more fantasy, especially since it's not my go-to genre.
In this readathon, there are eight reading challenges and six buddy reads with different Booktubers of different books. There is also the additional challenge of reading 4 fantasy books in 8 days. If I'm being honest, I don't think this will happen as I will be in the midst of preparing for my IGCSE Mock Exams and drowning in studying. But I really hope I can, and I think I've picked fairly short books. Here is some more information about the readathon in case you're interested!
Reading Challenges
A New Series
Shadow and Bone
This book is by Queen Leigh Bardugo, and I only want to read this series because I love love love Leigh Bardugo (clearly). Also, King of Scars is coming out in January 2019 and I kind of want to pick it up because (wait for it) it's Leigh Bardugo. This is such an eloquent description I can't even.
Been on Your TBR for Way Too Long
Shadow and Bone
This book is basically the personification of being on my TBR for way too long. I've had this on my TBR ever since I finished Crooked Kingdom (so around January 2017). It's now November 2018 and I STILL haven't read this. Also, it's on my 2018 TBR, and I at least want to read a good amount of that.
A LGBTQ+ Fantasy
Girls of Paper and Fire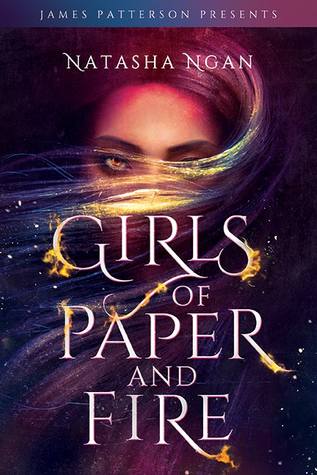 I have been absolutely dying to read this book. It's a Malaysian-inspired fantasy, written by a Malaysian-Chinese author AND also has been getting at least four stars from all my favorite reviewers? I'm so in.
The concept sounds so cool and intriguing. And look at that cover.
brb screaming.
A Diverse Fantasy
Kingdom of the Blazing Phoenix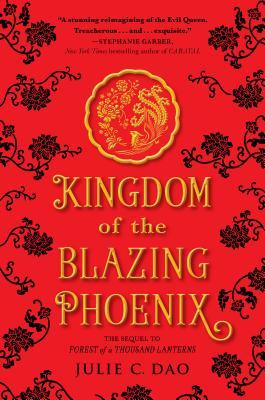 This is the sequel to Forest of a Thousand Lanterns, which I read this year and enjoyed. This is also actually one of the buddy reads during the readathon and I'm so excited to read it alongside lots of other people! I have to say, this cover is so much nicer than the first one.
But now they don't match and I'm sad.
Spiel over.
Multiple POVs
The Dream Thieves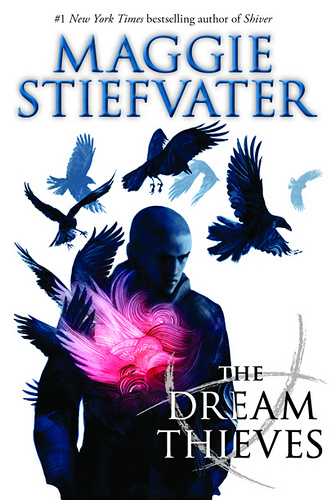 As of writing this post, I'm currently reading the Raven Boys, and I'm liking it and I'm somewhat intrigued, even though I can get bored quite easily. I'm putting this on my TBR since I'm assuming that I will like the Raven Boys enough to continue with the series, and especially since I've heard that the second and the third books are really good.
A New Fantasy
Girls of Paper and Fire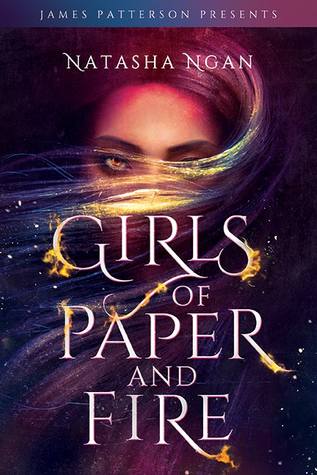 This actually came out this month, and I've already screamed about why I'm so excited about this one, so I'll stop.
A Sequel
Kingdom of the Blazing Phoenix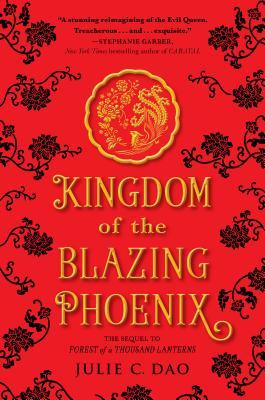 As I previously mentioned, is the sequel to Forest of a Thousand Lanterns. I have to mention that I'm kind of scared I'll be let down by this one? I'm really, really hoping this one is good.
Booktube Recommended
The Dream Thieves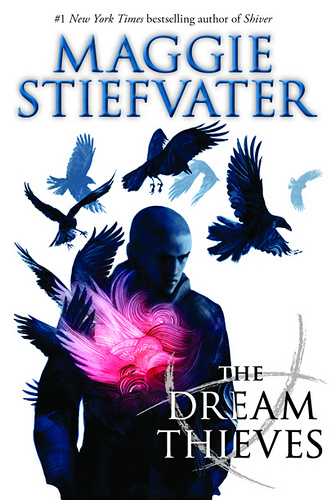 I swear, literally everybody and their mothers scream about their love for this book and series everywhere. My favorite bloggers love and adore it, with one saying that the Dream Thieves may be her 3rd favorite book of all time – and coming from her, that's high praise. Also, Lala @ Books and Lala says that this is her favorite book from this series (and the Raven Cycle is her favorite series of all time). So yeah, I'm so excited.
Other Options
Even though I know I'm not going to be reading all the books here, I also want to give myself some options and flexibility since I'm the absolute worst at sticking to TBRs. All of these books fit multiple challenges and books I really want to read.
Without further ado, here are my back-up books, if you will:
Empress of All Seasons by Emiko Jean (4, 5, 6, 8)
Two Dark Reigns by Kendare Blake (2, 5, 6, 7, 8)
Blanca and Roja by Anna-Marie McLemore (3, 4, 5, 6, 8)
Through Blood, Through Fire by Cassandra Clare and Robin Wasserman (4, 5, 6, 7)
Fantastic Beasts: The Crimes of Grindelwald – The Screenplay (5, 6, 7)
Yes, I am cheating to get this number up to 5.
No, I don't have any regrets.
Are you participating in this readathon? Do you like (or not like) fantasy? Which ones here should I prioritize, and are there any I should stay away from?