This meme was originally created over at Lia @ Lost in a Story! It is incredibly fun while being productive and making me feel better about my TBR shelf since there are so many books, and not enough time to read them in! Honestly, life is too short to have books that you're likely not going to read. Let's do it.
Books 21-25
Etiquette and Espionage by Gail Carriger
This sounds kind of interesting, but I actually haven't thought about actively picking it up ever since I heard about it? I think that's a sign for me to get this off my TBR.
Code Name Verity by Elizabeth Wein
Basically, everybody and their mother loves this book. I'm really torn on whether I should keep this. I'm just really not feeling this book though, even if it does sound a little interesting. So I think I'm going to remove it unless everyone tells me to add it back.
Wonder (Wonder, #1) by R.J Palacio
I've already watched the movie to this one, and it was really cute and heart-warming. My sister has read it and really liked it, and I just love contemporary. Also, the hype for this one is real.
Tiger Lily by Jodi Lily Anderson
This really doesn't pique my interest anymore, if I'm being honest. Like many of the books at this point in my TBR, I think I just added this due to the hype and its popularity without really considering/knowing my own tastes.
The Winner's Kiss (The Winner's Trilogy, #3) by Marie Rutkoski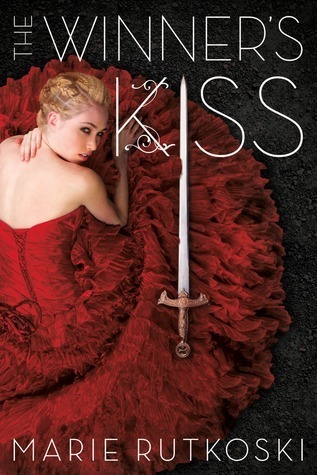 2016 Taasia really loves adding all the sequels to books she hasn't read, right? I'm still mediocrely interested in this series, but there's no one I'm going to be keeping this one on my TBR.
Removal Percentage:
80%
I know I have a really small TBR compared to other book lovers, but you know what? I just really want to have my TBR filled with books that I genuinely intend on getting around to.
Which books do you think I should have kept or which (book) do you think I should remove? Have you tried this meme? What books have you added or removed from your TBR as of late?