Reading-wise, November was just so much of a better reading month especially when you compare it to the mess that was October. I was disappointed by a few books, but found some really good ones, too. I do think this month went pretty well considering the fact that I'm preparing for mocks (which is a, um, trainwreck).
Also – I wanted to take some time to announce that I'll officially be going on a mini-hiatus for about two weeks to focus on my IGCSE mocks, and I'll be back after that with a lot of end-of-the-year posts and all that.
I mean A LOT.
I'll go more into depth about my November in the life wrap up, but me coping, studying and dealing with mocks is not going well at all. Though I love (and will miss) blogging and talking about books a lot, I do need to prioritize school. I just need to take things one at a time right now. I'll be back around mid-December if all goes to plan.
On the brighter side, I hit my Goodreads goal of 100 books. I'm trying to read more books that I did last year though (at 108 books) which I can definitely do.
Go me.
For this section of this post, I'm going to be switching up how I wrap up the books I read this month. My mini-review of each book will be in bullet points, and I'll be putting a gif to describe my feelings of each book I read, as inspired by one of my old posts. Just to spice things up and to let some of my offline sass out here, I suppose?
Also, I will have the titles linked to my reviews and the stars to their Goodreads.
Pride by Ibi Zoboi – ★★★★☆
I did really enjoy this and found it far better than American Street!
I honestly really wished I read P&P before this because I did feel like I was missing out on all the references. However, some people said that they felt like you didn't really need to read the book to enjoy it, but it's just my opinion, you know?
The plot was really interesting and engrossing, but from what I know I'm pretty sure the plot and the events are very similar to the original P&P?
The exploration of gentrification was really well-woven into the story without taking over the plot, which I really appreciated
And can we talk about how GORGEOUS this book is? The cover, the spine and the endpapers are to die for and I'm in love
I died inside a little when I saw it
Though the sisters' relationship wasn't a key focus on the story, I did really like what we got
I did feel that the book dragged a little in the middle and the pacing wasn't great?
There is a poetry aspect in this book, which I wasn't really a fan of
But I do know other people have enjoyed it, so it's definitely a me thing
Tl;dr: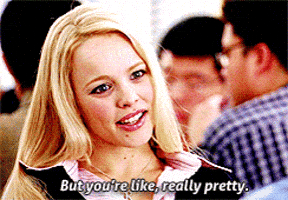 The Wicked Ones by Cassandra Clare and Robin Wasserman – ★★★★☆
Hey, here's a Ghosts of the Shadow Market novella that didn't let me down whoo
But honestly, this was so so good, and I was genuinely surprised at how much I enjoyed it
The plot was excellent and the reveals exciting, with a surprising amount of set-up for the Dark Artifices
I really felt like I got a really good look into Celine's life and I felt so much empathy for her
The writing was really good, and so was the audio (narrated by Emily Bett Rickards)
IMO I HIGHLY recommend you catch up on all the Ghosts of the Shadow Market novellas (even though I didn't like quite a few of them) before you read Queen of Air and Darkness (you can also up your Goodreads Challenge, so why not?)
Tl;dr: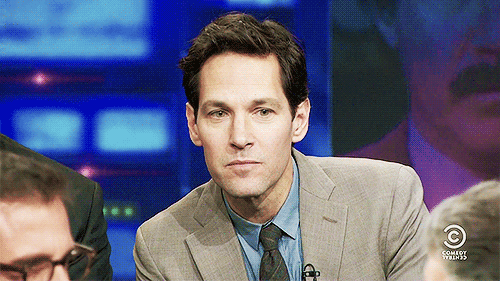 What If It's Us by Becky Albertalli and Adam Silvera – ★★★☆ (3.5)
I AM MAJORLY DISAPPOINTED
I was honestly expecting this to be at least a 4.5 stars or even a new favourite
I had such high expectations that simply weren't met
I definitely do prefer Ben over Arthur, which is strange as I generally do prefer Albertalli's characters over Silvera's
But I still love the characters a lot
The writing and juxtaposition are fantastic
Though everyone complains about the excessive pop culture references, I don't think they were that bad
I really did enjoy the themes and how realistic this book is
However, this has very little plot and I really hated that about it
Tl;dr: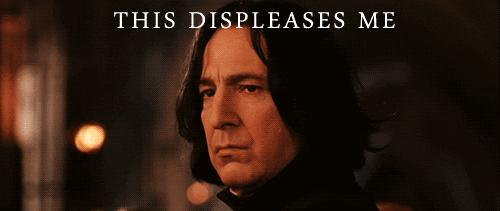 me @ my disappointment
The Land I Lost by Cassandra Clare and Sarah Rees Brennan – ★★★★☆
Hey, this was actually much better than I thought it was going to be
The plot was really interesting and I liked revisiting some of the TMI characters
The writing was incredibly seamless and I couldn't tell it had been written by 2 different authors
I was living for all the soft pure Malec moments
Like the Wicked Ones, there was quite a bit of build-up for the Dark Artifices
I also loved all the references back to previous novellas
Also! Melissa Fumero aka Amy Santiago (a goddess) narrates this audiobook so to my fellow Nine-Nine and Shadowhunters stans get on it (it was amazing, by the way)
This is making me even more excited and nervous about Queen of Air and Darkness (4 days left ahhh) and I'm not mad about it
Overall some good stuff
Tl;dr:
The Raven Boys by Maggie Stiefvater – ★★★★☆
I finally read it, my dudes
And I am so proud of myself for actually finishing this one!
The plot was really slow at first but I did really appreciate the character development
While we're on the topic of characters, the characters here are excellent and I'm pretty invested in their friendship
I heard each book focuses on a different main character and I'm so ready
The writing was eerie and perfect for Halloween/the Fall Season to anyone who wanted to get into the spirit of all that
I did listen to the audiobook for this, and I don't recommend it for your first time reading it, because I did find it hard to retain what was happening
I read parts of the print and I think it'd be a better experience if you physically read them for the first time
The inclusion of psychics (specifically Blue's family) was something I really enjoyed and would like to see more of
If the Dream Thieves isn't as great as everyone says it was, I'm suing
Tl;dr: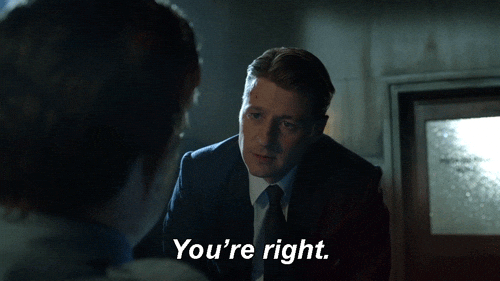 me @ the hype after reading the Raven Boys
Through Blood, Through Fire by Cassandra Clare and Robin Wasserman – ★★★☆ (3.5)
This was enjoyable, and I did like it, though not as much as the Wicked Ones or the Land I Lost
I really enjoyed learning more about Rosemary and Jack and am super hyped to learn more in Queen of Air and Darkness
That being said, this novella dragged so much, especially in the middle, and had very little plot
My notes literally said the middle was kind of pointless so take from that what you will
It wasn't necessarily boring, but it is kind of forgettable
Tl;dr:
To every one of you who were screaming about how amazing this book is and how it's worth the hype .. you were ABSOLUTELY RIGHT
Because holy shirt this was PHENOMENAL
I've actually written a review for this one so I'll do my best to keep this short and sweet
The Malaysian references and the inspiration made me so so happy and meant so much to me
I literally could not put this book down so it made me stay up until 2am to finish it
The writing, the characters and the relationships between the Paper Girls were everything
The ending killed me and I can't believe I have to wait at least a year for Book 2
Thanks for my life @ Natasha Ngan
Tl;dr: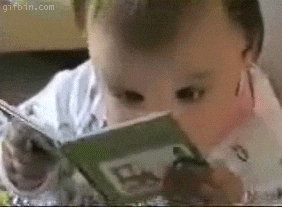 me binge reading this book be like
Kingdom of the Blazing Phoenix by Julie C. Dao – ★★★☆☆
Honestly, my excitement for this book waned A LOT between Forest of a Thousand Lantern's release and this one?
But I did want to support Asian authors and finish this duology so I picked this up for the Fall Into Fantasy Readathon!
The writing was solid, I guess?
Jade is such a good, virtuous character and I was over it by a third of the way into the book and rolling my eyes at her goodness at the end
I was somewhat invested in the quest to find the different objects and I found the world really interesting
That being said, I was able to call one of the big 'plot twists', if you will, and I rarely predict plot twists correctly
It got kind of boring at some parts
I also feel like Xifeng is now written as this caricature-type villain, which really is a shame especially when looking at her development in Forest of a Thousand Lanterns
I'm just overall disappointed, and not at all happy
Tl;dr: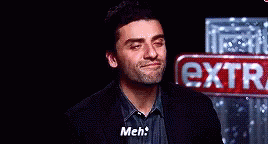 Speak: The Graphic Novel by Laurie Halse Anderson – ★★★☆☆ (3.25)
To be frank, I just read this book to pack in a ninth book for the month?
I have wanted to read Speak in the past but I was more interested in reading this graphic novel especially since it would fly by quicker
The art is amazing and eerie, you guys
This book has such a poignant and ominous vibe
The topic was so important, and I appreciate having 'read' a classic YA book
I don't think this book did anything groundbreaking for me personally though, though I'm happy that it did for so many people
I was going to give this 3.75 stars but I'm forgetting so many things already, 48 hours later, so a 3.25 it is!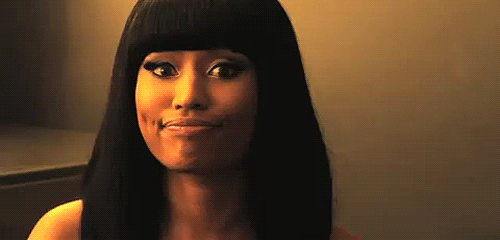 I'm literally so proud of my posting consistency this month and just overall posting. Even though October and November was kind of a mess, life-wise, at least I have this?
Look, I literally have one single book that I added to my collection this month, which again, wasn't bought by me. Honestly, my friends spoil me way too much and I love them.
What If It's Us by Becky Albertalli and Adam Silvera ★★★☆ (3.5)
4th: Queen of Air and Darkness by Cassandra Clare
I'm so hyped, you guys. I've been waiting for this book since June 2018 and I think it's going to be epic. I'm also forever salty that this book comes out TWO DAYS before my mocks and that I won't be able to read it until school holidays. (Lord of Shadows came out during final season for me and I was so annoyed at it. That's another topic for another day, though.) This book is going to be gigantic and epic and I'm both scared and excited of both the length and what Cassie is going to do to my faves. I'm going to be hibernating from Goodreads and Twitter when this comes out because I'm terrified of being spoiled.
But Cassie for real please don't kill my faves.
18th: Dear Heartbreak edited by Heather Demetrios
This sounds so great and poignant and hard-hitting. The cover is to die for and that aesthetic is 11/10. And that author lineup looks fabulous.
December is going to be absolutely insane. A lot of you probably already know that I have mocks for half the month, especially since I whine about it 26/7. But for real, I'm seriously stressed out and panicking because I'll be taking at least 2 exams (most of which are at least 90 minutes long) for like a week? Anyways. I'll have school holidays to look forward to right after that which is exciting! I definitely do plan to go out more in the second half of the month especially since mocks are over, but I still have school-related stuff to do during the holidays. I'm honestly exhausted already,
Obviously, Christmas is coming! I'm honestly NOT in a festive mood at all, especially since there's no winter in Singapore, which is sad. But to be fair, I would die in winter so it's probably better for me? My sister's coming back from boarding school for holidays which is also exciting. We're really close and both been insanely busy so we can hopefully use the holidays to spend time together.
I also hope to finish the year strong, especially with reading, life, and my resolutions. I know everyone says this, but I truly can't believe how fast 2018 was? And that we have one more month before 2019? Someone slow things down because I'm tired thinking about it.
How was your reading this month? Did you participate in any readathons? Have you read or want to (or even don't want to) read any of the books here? What were some amazing blog posts you read in November? What are you looking forward to in December?