I know that most people have separate posts for their favourites and least favourites of the year, but just due to scheduling, it just didn't work out. So I just decided to put both of these into this one post, because it's better like this than never, ya know?
2018 was a solid reading year. I discovered more about my own bookish tastes, discovered lots of old favourites that wasn't as great as I remembered, and read a lot of good books, aka 4 to 4.5 stars. Though new 5-star books were far and in between, which I hope to rectify in 2019, books I didn't really like (aka gave 2 stars and below) were also far and in between, which is great!
I'm ranking my favourites of the year, because for me it's very clear. However, I'm not ranking my least favorites because I just can't, so I'll just be writing about them in a random order. I'll have honourable (and not-so-honourable) mentions because why not?
Anyway, I'm rambling, what's new so let's get into the post!
LEAST FAVOURITE BOOKS OF 2018
I know it's tradition to start off with my favorite books, then talk about my least favourite books, but I figured that I may as well get the negative out of the way and end on a positive note.
All the Bright Places by Jennifer Niven
This was the only book I DNFed this year. This is something on my owned TBR AND my 2018 TBR, so I was really hoping to enjoy it. I just found the characters to be bland, one-dimensional, and I just could not bring myself to care about anything. The whole thing was so boring and meh, and I was listening to the audiobook, for goodness sake. After I wrote that I DNFed it in my July Wrap Up, some people told me not to waste my time, and honestly? Good thing I didn't. And to think of how it uses mental health as a plot device?
A mood.
Murder on the Links by Agatha Christie
I wanted to read all the Hercule Poirot books, and since I wanted them to read them in publication order (I haven't read the Mysterious Affair at Styles but let's ignore that, shall we?), I decided to give this one a go. The mystery is honestly so plain dull and lacks the sophistication and intrigue of other Agatha Christie novels I've read, even though this is one of her earlier ones. All the characters, except Poirot IMO, fell very flat and were trying way too hard to be interesting, and it came off as pretentious occasionally. And the reveal of the murderer did nothing to make me care about this story at all.
Stay Sweet by Siobhan Vivian
This was meant to be interesting – a summer contemporary about making ice cream and with a strong sisterhood? Yes, please! But it truly wasn't. This was one of my most anticipated releases of the year, and I found so many issues and discovered a lot of problematic elements. The female friendship was incredibly catty, the writing was so dry, and the romance was just so misogynistic that it made me legitimately mad. Amelia (the MC) and the ice cream deserve better. My full review (on Goodreads) is here.
Son of the Dawn, Learn About Loss and A Deeper Love by Cassandra Clare, Sarah Rees Brennan, Kelly Link, and Maureen Johnson (Ghosts of the Shadow Market: #1, #4, #5)
If you guys know me, you know that I'm Shadowhunter trash. The Ghosts of the Shadow Market novellas sounded so interesting, and while most of them were good, these ones were boring, disappointing and dragged so much. Son of the Dawn was just disappointing and it doesn't really help that I don't care that much about Jace, to be honest. I felt like Learn About Loss had 0 plot, and though I do realize some significance about it, I had so little emotional investment in it. A Deeper Love sounded so interested, but I felt that the synopsis was a thin veil for some Jessa romance. So, a case of false advertisement. *sighs eternally*
The Cruel Prince by Holly Black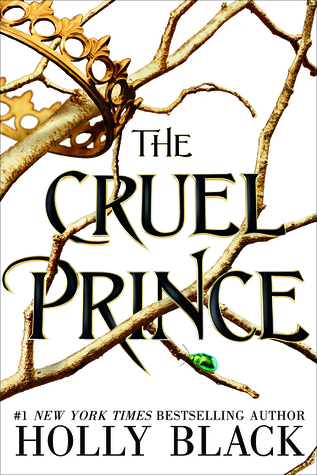 Honestly, this made it here because I needed a final book to make 5 least favorite books of the year. I didn't hate this and did enjoy it in part, but I truly can't understand why this series gets so much love. I don't know whether it's just me, but can someone tell me the X-factor in this series? I know you all love this series, so please don't come at me. I may or may not try the Wicked King when it comes out next month, we'll see how it goes.
(Dis)honorable mention: What If It's Us by Becky Albertalli and Adam Silvera
I'm still salty about my disappointment with this book.
FAVOURITE BOOKS OF 2018
This list was quite easy to put together as I only had five new five star reads the whole year. I'm putting A LOT of honorable mentions after my top 5 favourites, as I still really enjoy those books, even if they weren't 5-stars for me.
If you haven't read any of these, add them to your TBR for 2019.
You're doing yourself a favor, I promise.
5. Beneath the Sugar Sky by Seanan McGuire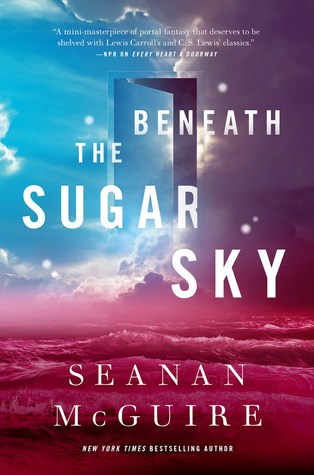 I absolutely love the Wayward Children series and have given every single book in this series 5 stars. This series is so magical, whimsical, and does more in 100 pages than other books can in 500. This book felt like the aesthetic of the game Candy Crush in a book. I appreciate how this series has so much representation, and I'm absolute trash for the audiobooks.
4. The Language of Thorns by Leigh Bardugo
I'm just going to use this section to plug in my love for Leigh Bardugo, especially for the Six of Crows duology (Crooked Kingdom ahhhh). Leigh Bardugo's writing is so lush, and she is just oh so good at writing these short little fairytales. I really love how she takes traditional, older tales, adds a unique twist, and manages to fit it into the Grishaverse. This book is so beautiful inside AND outside: have you guys seen the art and the cover? If not, do it now. Leigh Bardugo, you know what you did in When Water Sang Fire.
E X C U S E  M E.
I did not ask to be this shook.
=2. American Panda by Gloria Chao
I genuinely cannot decide between this one and Always Never Yours, so I decided to make a compromise and put them as my tied second favorite of the year. I have a full review of this book here, but this book meant so much to me and spoke to me on such a deep level in a way that other books haven't. This book honestly catered to my tastes so well, because on this blog I stan YA diverse contemporary rom-coms. I think what's preventing me for bumping this up to a number 2 spot is that the writing was kind of chunky and rough at times, but I still did give this 5 stars, so.
=2. Always Never Yours by Emily Wibberley and Austin Siegemund-Broka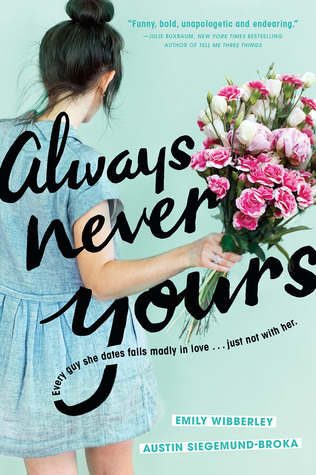 I will always continue to stan this book, and it makes me so happy whenever I see someone pick this up! I picked this up after it being recommended by Hailey @ Hailey In Bookland, and it was such a good impulse pick! My inner Shakespeare nerd was screaming at how it wove in Shakespeare into the story, the romance was so adorable, the theatre aspect was fantastic, and I just love it so so much. I also appreciated that Megan is not your typical special snowflake, and found it very fresh. I absolutely cannot wait for all the books this duo is going to publish (their next novel, If I'm Being Honest, is going to be published next year and I can't wait!)
I now need to read the Taming of the Shrew and watch 10 Things I Hate About You before reading If I'm Being Honest (yes, I'm that person who hasn't watched that movie yet, oops).
1. The Seven Husbands of Evelyn Hugo by Taylor Jenkins Reid
Look, no one is surprised by this choice. I have announced my obsession for this book everywhere, and Evelyn Hugo is one of the most nuanced and developed characters I have ever had the pleasure of reading about. Not only is this story so entertaining, it really delves into so many themes, for example, how Evelyn has to quash her Cuban heritage in order to make it in 1950's Hollywood. And seeing how each husband impacted her life. I also found a new favorite author through reading this, but this is her best work yet. This is just a masterpiece. This will not be up for debate. Read it for Evelyn, read it for everything I just mentioned: you won't regret it.
Honourable Mention(s): Girls of Paper and Fire by Natasha Ngan, Save the Date by Morgan Matson, Furyborn by Claire Legrand
Other 2018 Favourites aka some other great books you should check out: Meet Cute edited by Jennifer L. Armentrout, Foolish Hearts by Emma Mills, Leah on the Offbeat by Becky Albertalli, Maybe in Another Life by Taylor Jenkins Reid, Girl Made of Stars by Ashley Herring Blake, Here We Are edited by Kelly Jensen, Crooked House by Agatha Christie, I Have Lost My Way by Gayle Forman.
I'd love to know about your reading in 2018! What were your favourite and least favourite books of 2018? What were the main surprises and/or disappointments of this year? What books in this post have you read, and what are your thoughts on them?