This is my first post of 2019 and I'm in disbelief.
Also, a belated New Year to every single one of you! I hope 2019 is a year that will serve you well. I know you're gonna kill it.
I don't know about you, but I like making A LOT of New Year's Resolutions, focus on them until February, and forget them until December.
Why I do this to myself, I have no idea.
So as you can probably tell from the title, today's blog post will be about me reviewing (and reacting) to my 2018 goals, and making new resolutions for 2019. This is going to be a ride indeed.
I'm sorry this is coming so late, I'm in Phuket at the time of writing this, but I should've been ahead anyway. The struggle of getting ahead is absolutely killing me.
Also, just to let you know: I had other goals in other categories for the year, which I'm not putting down here because I don't feel very comfortable in sharing. The same goes for my 2019 resolutions: there are quite a few resolutions that I have omitted from this blog post for the same reason. Maybe one day I'll feel comfortable sharing my full list of goals, but that day isn't today.
2018 GOALS CHECK-IN
ACADEMICS
Participate in more academic competitions. ❌ Let's be honest, I completely forgot about this goal? I did like 2 or 3 in 2017, but in 2018, did a grand total of … 1. Due to the increasing work load, I don't think this will happen any where soon in the future, to be honest.
Get 6s and 7s in every subject. ❌ I don't know what 2018 New Year's Day me was thinking, but it was funny while it lasted. It was maths that brought me down, and if I could drop maths I could.
READING
Read 100 books. ✔️ Hey, a goal I actually achieved! I read 116 books in 2018, and reached that target mid-way through November. Go me.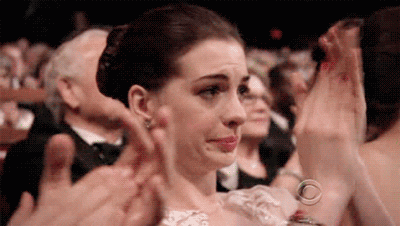 Read my physical TBR.❌ HAHAHAHAHAHAHA. I added 15 books to my shelves in July, and there are like half of them there unread. So that's a big fat nope.
Read more diversely/own voices literature. ✔️ This was something I definitely did! Something that I found I personally really enjoy are diverse (especially Asian) contemporary romances. With the launching of this blog, I also got to discover a lot of diverse and own-voices literature, both new and backlist, that I was interested in reading.
Read more classics. ✔️ Even though I technically achieved this goal, I feel so unsatisfied with this. I was trying to read a classic a month. I was doing so well until May, and then it failed spectacularly. Let's not talk about it.
Listen to more audiobooks. ✔️ Yay, something else I can actually tick off! I absolutely love audiobooks now.
Participate in more readathons and reading challenges. ✔️ Yes, this one I definitely did! I did quite a few reading challenges and the occasional readathons when I could, and this is something I definitely want to continue in 2019.
Interact more with the bookish community. ✔️ Yay! With the launch of this blog, I began talking more with so many lovely bloggers in particular. I hope I can keep this consistent (and talk to more bloggers) in 2019.
Launch a book blog. ✔️ This was one of my Top 2 goals of the year, and here we are. Even though this blog has been hard work (I think all my fellow bloggers can agree), it's been a whole lot of fun. One of the highlights of my year for sure.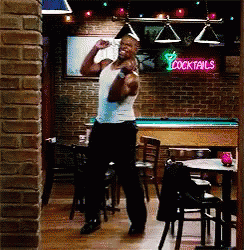 me looking at how i (mostly) slayed my reading goals.
PERSONAL
Learn more household skills. ✔️ This is a goal I'm kind of embarrassed to share, but this is something I accomplished this year, so go me?Improve my personal organization.
Improve my personal organization. ❌ Organization has always been a major weakness of mine, so I wanted to have a goal dedicated to rectify that. And 2018 was not great in that regard.
Learn to cook different types of food. ❌ Ha. Ha. Ha. Ha. My diet in 2018 was 90% takeout. Next.
A LIL REFLECTION/INTERLUDE (OF SORTS):
Out of the 24 goals I set for 2018 (including the goals that I did not include in this post, I only completed 12 of them, which is a whopping 50%.)
Literally me looking back at my goals:
Wow, you go girl.
Onto a (hopefully) more successful set of 2019 goals.
2019 RESOLUTIONS
SCHOOL
Focus on Maths and Science!! Since I want to do really well in my IGCSEs, I need to be well-rounded in all subjects. Maths and Science are subjects that I have to work my butt off to do well in, and I need to properly divide my time equally between my stronger and weaker subjects.
All As and A*s in IGCSE. I think this is a pretty self-explanatory and measurable goal – though this is definitely going to be difficult, I truly think I can do it, so I'll try and believe in me, I suppose?
Practice proper IGCSE revision techniques. This is heavily linked to the 2nd and 4th goal in this category, and is a crucial stage in order to achieve the 2nd goal, in particular if this makes any sense at all? Probably not.
Find effective and smart revision techniques that work for me. Though I do well in school, I have found over the year that I'm extremely inefficient with revision. In 2019, I want to find efficient revision techniques so I can use the remaining time to read, blog, go out, and just enjoy life.
READING
Trim down my Goodreads and physical TBR to be comprised of books I'm genuinely interested in. When going through my Goodreads TBR in 2018, I found that there were a lot of books on it that I had simply lost interest in. I want my Goodreads TBR (particularly) to be inclusively comprised of books that I truly want and intend to read. In terms of my physical TBR, I want to lessen the number of unread books on my shelf and make room for titles I desperately want to read/own, which may or may not include unhauling some books.
Learn more about my bookish taste. I will be the first to admit that I don't want my average rating to be too high, however, I still want to enjoy the books I read, because I'm investing my time and energy into it. Learning more about what I like and don't like can greatly increase my chances of finding a book that I will at least like and hopefully – maybe – find more 5 stars.
Receive some ARCs! I think I've mentioned this in pretty much every single post, but I received my first ARC in December. With receiving that ARC, my confidence in requesting ARCs has definitely increased. Requesting ARCs is something I'm personally extremely intimidated and uncomfortable with, but it is something I do want to try in 2019.
Begin doing some buddy reads. I've never really done a formal buddy read, and not gonna lie, seeing everyone buddy reading what seems like everything is giving me major FOMO. I don't know where to start or who I can ask, so if you all have any tips on those or just buddy reads as a whole, please let me know in the comments. I would be so incredibly grateful and indebted to you.
Read at least 10 classics. Look, I tried to read 12 classics last year, and I pretty much failed. I do want to read more classics this year, so even though I'm aiming to read 12 classics in the Back to the Classics Challenge, I'm putting 10 so I can feel less of a failure so I can set a more realistic goal, you know?
Review all the novels I read on-time. In 2018, I was the worst reviewer ever, and I want to have all my reviews for all the novels I've read up on my Goodreads (and occasionally my blog) throughout the year on time. I'm not sure how it'd work for novellas, but this is something I especially want to do with novels.
Start tracking my reading and blogging life in a spreadsheet. Yes, this kind of crosses over to the blog section, but that's just the way it is. Even though I lean far more towards the liberal arts than STEM subjects, if you will, I'm a very Type A person. I LOVE statistics, tracking my reading and just being a nerd over all that. For the second half of 2018 and for 2019, I used and will be using the lovely Kaleena @ Reader Voracious' free reading spreadsheet template she has so kindly posted online. Thank you, Kaleena, you've saved so much pain, time and suffering for me –  I'm absolutely hopeless on Sheets, Excel etc. You're a lifesaver. Some other bloggers have done some examples, though not all of them have made their sheets freely available (fair enough), including Aimee from Aimee, Always, May @ Forever and Everly, and Fadwa @ Word Woonders. Sounds nerdy, can't wait.
BLOGGING
Last year, I decided not to make any blogging resolutions because I didn't know what I wanted for it, nor what I thought necessary, as well as not knowing how things would actually go. This year, however, I'm going to set some blogging resolutions for myself, and we'll see how these ones do.
Stay ahead of my blogging schedule! This year, I'll be even busier than before, so I would really like it if I could ideally always have at least 2 posts scheduled and ready at any given time. It saves me so much stress. This also includes having my posts planned out at least 2 weeks in advance.
Fix up my blog aesthetic and find graphics I love, for god's sake. I'm not sure where it was, but I think I mentioned how I wasn't happy with my blog aesthetic and graphics. This year, I want to dedicate time to finally get to an end result I'm happy and proud of.
Make more blogging/online friends. This, without a doubt, has been one of my favourite things about blogging. I absolutely love receiving and replying to comments here on this blog, reading and commenting on other people's blog posts, as well as just interacting with other book lovers on a variety of platforms (basically on WordPress and Twitter). I also never really had many friends that shared my love of reading, so it would be great to find that.
Create more discussion and recommendation posts. These posts for me are the posts most daunting to post, but they are the posts that gain the most interaction and some of them, if I may say so myself, are posts I'm (mostly) incredibly proud of. I haven't done any recommendation posts on my blog thus far this year, but I do want to get going on it: though I feel like I haven't read enough of one type of book to be able to make a well-rounded recommendation post, but I think I can do it.
PERSONAL
Identify and cut off toxic relationships. I'm quite certain that I talked about this in my 2018 Reflection, so I won't go into this much. But to be brutally honest, I'd rather not waste my time with people who aren't worthy of my time and effort, and I'd just like to live a lighter life without those types of people in my life.
Focus on Self-Care! I discovered self-care in 2018 (this sounds so weird oh my god) and this is truly something I want to prioritise in 2019. Self-Care is one of the activities I want to dedicate more time to upon learning how to be more efficient with schoolwork. I want to prioritise myself in 2018, as self-centred and vain as that sounds.
Learn to say no. This ties into what I had to say in my 2018 reflection, but I'm very good at saying yes and very bad at saying no, and this is something I want to rectify. I want to learn to be more assertive without being rude, and 2019 is the year I can begin to improve that on.
Create a financial tracking system I can stick to. I believe that keeping track of my finances are very important, however, I haven't found the motivation and a system that I like enough to stick to. This is not good at all, as something I'm good at is simply spending. It's just a really good life skill to have, and this is a life skill I want to have.
Balance socialising alongside other commitments. I've really loved socialising and being more social in 2018, so this is something I do want to continue in 2018. However, I want to still balance my other life commitments with it, and to have them equal out. This is because I tend to do one more than the other, and then the other one gets neglected.
What are YOUR goals in 2019? Do you like setting goals in the New Year, and why/why not? Did you check in on your 2018 goals, if you set any at all?