Guess who's back … with an official, published TBR?
I consider myself to be the biggest mood reader E V E R, but last month I tried doing a TBR (which I never ended up publishing), and since I've found that I'm starting to have a clearer idea of what I want to read this month, I thought that I'd share my February TBR! I'm not sure whether I'm going to continue doing this format or TBRs for the rest of the year, so we'll just go with it and see how I go!
Also, I really love the format and the graphics of this post (it has all the heart-eyes from me – is that a bad thing? lmao). I think this format will also spice up my TBRs a little more because I don't want it to be just a list of books I want to read.
This post is going up a little later than scheduled, sorry about that! I've been super busy (February is not fun), and am currently in Phuket visiting my younger sister (who is boarding). If things are going to be this busy, I may be taking a quick hiatus of two weeks maximum. We'll see.
Below is a little emoji key of things that certain books have or count for! This is pretty common, and I thought it would be fun to include.
I may include this in my February wrap up, but we'll see!
Emoji Key:
🌈 = Books with lgbt+ representation
🌞 = POC rep
♿️ = disability rep
🌸 = mental illness rep
✨ = New Release Challenge
💨 = Beat the Backlist
📚 = Back to the Classics
🌷 = #Bookiary2019
📖 = Library Love Challenge
🌍 = #YARC2019
🎧 = Audiobook Challenge 2019
✔️ = read
❌ = did not read
As you all know, I love wrapping up and checking in on lists and all that, so I decided to wrap-up my January TBR (even though I didn't share it on the blog, but whatever). Rules are made to be broken.
Right?
Right.
TBR:
The Seven Husbands of Evelyn Hugo by Taylor Jenkins Reid (5

⭐

): 

✔️🌈🌞💨📖🎧

 I love this so much.
Siege and Storm (The Shadow and Bone Trilogy, #2) by Leigh Bardugo (2

⭐

) 

✔️💨📖🎧 ….. thank you, next.

Sawkill Girls by Claire Legrand (3-3.5

⭐

) 

✔️🌈🌞💨 Another case of inflated expectations.

Two Dark Reigns (Three Dark Crowns, #3) by Kendare Blake

❌

Ruin and Rising (The Shadow and Bone Trilogy, #3) by Leigh Bardugo (3-3.5

⭐

) 

✔️💨📖🎧 I'm so proud I finished this series, ngl, but I enjoyed this more than I thought I was? But it was still lowkey painful.

Breakfast at Tiffany's by Truman Capote

❌ …. Let's not talk about this lmao.

A Separate Peace by John Knowles (required reading)

✔️ Thank god this is over
So I keep up with my TBRs now?? Is the sky purple?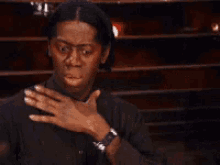 me realising that I actually (mostly) kept up with my TBR
New Releases:
I'm not expecting myself to read all the releases as they come out (because it really isn't realistic) but I thought it'd be fun to check in with them anyway!
In An Absent Dream (Wayward Children, #4) by Seanan McGuire (4-4.5

⭐

)

✔️✨🎧

 M A G I C
Black Enough edited by Ibi Zoboi (3.5

⭐

) 

✔️🌈🌞✨

 Important, but not my favorite anthology. I'm so glad this is in the world though!
Famous In A Small Town by Emma Mills (4.25-4.5

⭐

) 

✔️✨ 

I LOVED this!
The Vanishing Stair (Truly Devious,#2) by Maureen Johnson

❌

 I MAY read this for Contemporary-a-Thon, but I don't know?
The Dead Queens Club by Hannah Capin 

❌

 Depending on how I can handle my TBR this month (since February is going to be very very busy), I will either read this for the Contemporary-A-Thon or Monstrous March, but we shall see!
King of Scars (Nikolai Duology, #1) by Leigh Bardugo 

❌

 I'm rereading the Six of Crows duology before I read this one, but to be honest, I'm nervous due to the mixed reception, but I do want to read this! (Because hello Nikolai, queen Leigh and Nina the icon. I'm neutral on Zoya).
So in February, I'm going to try and do a variety of challenges because let's structure my TBR shall we?
The first challenge I'm going to be doing this month is Fantastic February. This is hosted by Kathy @ Books and Munches, and I'm part of the Goodreads group that she and Destiny @ Howling Libraries host that keeps track with all the monthly challenges! Fantastic February is where I'm going to be reading as much fantasy as I can, which is honestly perfect timing because I'm still feeling a little burnt out from contemporary and chick-lit after binging all of Taylor Jenkins Reid's books? (Oops).
Even though I've made a post on my most anticipated releases from January to June of 2019 list, which you all should check out (wow shameless self-plug), I'm still going to be listing down the new releases. That's because I find that after that there are sometimes new releases that I find out about AFTER making these posts, and that are books that I'm still interested in reading.
I'm also going to be keeping track of the books leftover from January/the previous month. Because why not.
Six of Crows (Six of Crows, #1) by Leigh Bardugo: Spoiler: I've just finished rereading this, and it was solid. A mini review on Goodreads/the blog to come!
Crooked Kingdom (Six of Crows, #2) by Leigh Bardugo: I 5-starred this two years ago, and due to me not enjoying my favs as much as I used to, I'm scared. I'm also scared of feelings too lmao.
King of Scars by Leigh Bardugo (??) I DO want to read this, but the mixed reviews are making me a little apprehensive. This is a 500-page fantasy book, and I don't know whether I can take it, or if I have time, yikes.
Harry Potter and the Chamber of Secrets (Harry Potter, #2) by J.K Rowling: I'm trying to read one Harry Potter book a month, so this is automatically going on my TBR!
The Gilded Wolves (The Gilded Wolves, #1) by Roshani Chokshi: I'm adding this because I NEED to read an Asian fantasy book (… I haven't read a book for #YARC2019 yet? *covers face in shame*), and because of all the amazing reviews it's getting! I hope I love this one ❤️
New Releases:
On the Come Up by Angie Thomas –  The main reason this is on my anticipated releases because I loved the Hate U Give SO SO MUCH.
The Weight of Our Sky by Hanna Alkaf – I've had the privilege to read this early, but I need to boost this because hello Malaysian YA (this is SO rare, by the way).
Fate, Fame and the First Kiss by Kasie West – I've been loving Kasie West's newer contemporaries, so I am hyped! But I've seen a lot of three-star reviews for this, so I am worried.
Four Dead Queens by Astrid Scholte – This sounds like a really epic mix of Three Dark Crowns and Divergent, which I'm totally down for. Also, the author is born in Singapore, which is great.
We Set the Dark On Fire by Tehlor Kay Mejia – I LOVED Mejia's story in All Out last year, and I need more of her writing ASAP, so here we are.
The Beauty of the Moment by Tanaz Bhatena – this is a recommendation (and a featured book for February) from CW @ The Quiet Pond on her recent #YARC2019 recommendation post! This book also sounds so fun, so I had to include it here.
Miscellaneous:
Starfish by Akemi Dawn Bowman: I'm trying to read all the Asian books this year, and I've heard so many good things about this, especially from Asian readers! I also am planning on checking out Bowman's sophomore novel, Summer Bird Blue, but I want to read this one first.
Pride and Prejudice by Jane Austen: I need to read 2 classics to catch up with my a classic a month challenge, and I really enjoyed Emma. Also, this has been sitting on my TBR forever oh my god.
Leftover from January:
Six of Crows (Six of Crows, #1) by Leigh Bardugo: I've finished this by the time this goes up! RTC (?)
Breakfast from Tiffany's by Truman Capote: This is a classic, and I've listened to 15 minutes into the audiobook, and I NEED to finish this in February. For real.
Contemporary-a-thon
At the time of writing this post, I'm preparing to try and participate in Contemporaryathon, which has quickly become one of my favorite readathons to participate in (because hello contemporary!) I was initially going to skip this one since I'm crazy busy that week, but in the end I couldn't resist. Rip life commitments.
This readathon runs from midnight, Monday, the 11th of February to Sunday, the 17th of February (ending on midnight on Monday, the 18th of February, if that makes sense?) This is hosted by Chelsea @ Chelsea Dolling Reads, Julie @ Pages and Pens, Natasha @ My Reading Is Odd and (recently, my favorite!) Melanie @ Mel To The Any! (I've linked Melanie's blog and Youtube Channel, which you should totally check out. Like, I don't even like ASMR but she makes it bearable haha.)
Back on track. Because it is the Year of the Asian (and I haven't read any books for this challenge, the shame is real), I'm using this readathon to try and catch up on it! In other words, the majority, if not all, of my TBR will be comprised of books by and/or featuring Asians! And since I'm going to be super super super busy that week, I'm going to tackle my shortest (Asian) contemporaries.
Also, because I can't decide (and am still a pretty big mood reader), I'm going to have back-ups or alternative picks in case this falls through.
Wish me luck!
The Challenges:
➽ 1. Read your most recently purchased or acquired contemporary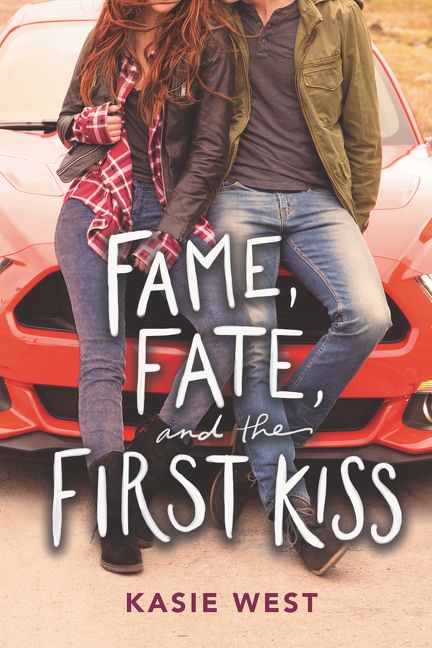 My pick for this one is Fame, Fate, and the First Kiss by Kasie West. This one just came out, but I love Kasie West, and this one will go by quickly. I've heard pretty mixed things, but I hope I at least enjoy it!
➽ 2. Read a contemporary with blurple (blue or purple) on the cover
I'm buddy reading Summer Bird Blue by Akemi Dawn Bowman with May for this read-a-thon. I'm going to try to finish Starfish before the read-a-thon starts, but if I don't, that will be my back-up pick.
➽ 3. Read a diverse contemporary keeping in mind its African heritage month and an own voices African author would be a great pick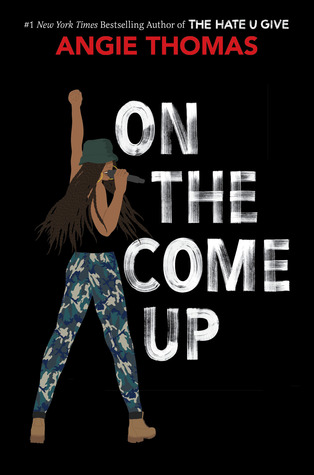 I'm unsure whether I want to read an Asian book for this since it is Black History Month this month, and African-American representation is also important. So if I do, I'll read On the Come Up by Angie Thomas for this one (I likely will anyway). I'm pretty sure I won't like this as much as I loved the Hate U Give, but I still want to give this a shot. If not, I'll just double up with literally anything from this list, since all my picks are diverse! (Yay!)
➽ 4. Read a dark, taboo, or emotional book
My main pick for this one is Darius the Great Is Not Okay by Adib Khorran. I added this one to my TBR because everyone and their mother loves this (read; have bawled their eyes out), and because this sounds so important. I'm hyped.
If that doesn't happen, I'll be picking up Anger Is A Gift by Mark Oshiro. I've heard wonderful things about it, and it is written by an African-American author. It's also been on my TBR, and I'm going to try to get the audiobook if I can since it is narrated by the author.
➽ 5. Read a contemporary you meant to read in 2018 but didn't get to
I've been wanting to pick something up by Riley Redgate for a while, and Final Draft seems like it would work best. I've heard great things from reviewers I really trust, and that cover is stunning. Redgate is a Chinese-American author (I'm pretty sure?), and I love reading from Chinese authors, so…
If not, I would like to read Love, Hate and Other Filters by Samira Ahmed. It was on my radar for last year, but I never got around to it. It's less than 300 pages so it would be a pretty quick read, I would think.
➽ 6. Read a contemporary in a non-traditional format (ebook, audio, graphic novel etc)
My pick for this challenge will be If The Dress Fits! It is actually a featured Year of the Asian pick for February, and I had never heard of it before CW's post! This ticks all my boxes: fake dating, Asian contemporaries, and Southeast Asian rep! This combination is so rare and sounded too great. When you consider that it's below 200 pages and I need lots of short books for this readathon, it is a perfect pick for this read-a-thon.
➽ 7. Read a contemporary with a picture on the spine (not a color or pattern but an image)
Look, I would love to have a separate book for this, but at this point I don't think this is feasible due to the hecticness of that week. Since a lot of the above books qualify for this challenge (surprisingly so), so I'm going to use any of the below books to tick off this challenge:
Anger Is a Gift
Darius the Great Is Not Okay
Final Draft
Summer Bird Blue
What are your thoughts on my reading plans? Is there anything you have read here, and do you think I should read them or not? Are you participating in contemporary-a-thon? Let me know for sure!