Yes, this tag looks like (and it is) designed for the Christmas season, but oh well.
The lovely Marie @ Drizzle and Hurricane Books tagged me in this, so thank you, Marie! She is like the queen of blog-hopping and is one of the sweetest people in the community. I truly cannot think of enough amazing things to say about her.
This seemed like quite a bit of fun (I'm worried that it's going to really expose me, but oh well).
On another note, I want to announce that I will be taking a hiatus! February is such a busy month for me and I have so so much I need to do. I have been trying to blog at night after doing all my work, but I am normally too tired to do it then, and I just don't think I can do it. If my workload somehow miraculously lessens, I will be back by the beginning of March (and I MIGHT have another post after this, but I'm really not sure at the moment). And worst case, I (should?) be back on the week of the 5th of March.
I'll also be having a post going up for my blogversary because duh, but other than that … yeah.
It's going to be long, but I really need to lessen my stress levels (especially since I tend to get stressed super easily) and my mental health is not doing great. If you guys want to know how behind I am, know that this post is going up three days later. I am really going to miss doing posts (god I feel like I am taking way too many hiatuses), but I just can't keep up anymore.
Anyway, onto the tag!
Received an ARC and Not Reviewed It
I've only actually received one ARC ever (The Weight of Our Sky), and I have done a review for it, so go me!
basically me, I love Holt lmao. Anyways.
Have Less than 60% Feedback Rating on Netgalley
I rarely use Netgalley since I'm personally uncomfortable with using a service that hasn't been … the kindest to international reviewers, but I HAVE reviewed a grand total of 1 book on it. Long story short, I have a 100% Feedback Rating on Netgalley and it's probably going to stay that way lmao.
Rated a Book on Goodreads and Promised a Full Review Was To Come On Your Blog (and Never Did)
This is going off of a technicality because I am the WORST at reviewing books on my Goodreads (and it pisses me off too lmao, how do you all do it). BUTTT I generally don't promise reviews on the blog (which is BAD yikes) so I can say … that I'm good.
Folded Down The Page Of A Book
…. I was a small bookworm… Forgive me …
DNF-ed a book this year
I RARELY DNF books, and since it's pretty early in the year, I haven't DNFed any books yet. But quite honestly, what's so naughty about DNF-ing?
…. Uh, you do you, sis.
Bought a Book Purely Because It Was Pretty With No Intention Of Reading It
Let's be real: internationally, books can get pretty expensive, so I am extremely selective of the books I do buy. The cover definitely plays a part in whether I want to add it to my collection, but the books I buy are copies of books are either that I love and will likely want to reread, a highly anticipated release, a book I can find anywhere, or a book on my priority TBR. So long story short, I absolutely do not. I need to have loved/really want to read it before buying a book.
Read Whilst You Were Supposed To Be Doing Something Else (like homework)
I think we bookworms can all say that we are guilty as charged. Because why be productive when you can procrastinate by reading that amazing book, am I right?
Skim Read A Book
I have done this before with books that I feel that I have to read or with required reading, such as Shadow and Bone by Leigh Bardugo (the first half was so bad that I couldn't), as well as A Separate Peace by John Knowles (oops).
Completely Missed Your Goodreads Goal
I'm pleased to say that I always have hit my Goodreads goal (which is generally 100 books). And the best part is that I normally exceed it too, which has me hyped uwu
Borrowed a Book And Not Returned It To The Library
Storytime: I borrowed a book from my previous school's library and when it came time to return it, I could NOT find it. And when I found it, I was in Singapore so it wasn't like I could return it. Now … I have no idea where it is lmao.
Broke a Book Buying Ban
Another technicality, but I don't officially impose book buying bans on myself, so I can't say I'm naughty if I couldn't break it? Right?
…. Righttttt…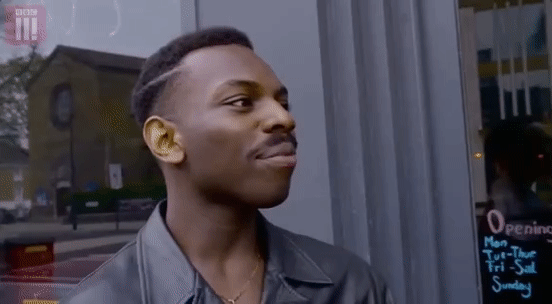 Started A Review, Left It For Ages Then Forgot What The Book Was About
Honestly, when have I not done that lmao.
I don't wanna talk about it.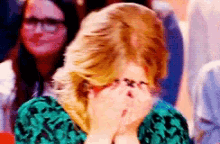 Wrote In A Book You Were Reading
I have done this multiple times before.
LOOK. LOOK.
Sis, I HAD to for required reading, and besides, my copies of the books in question were just basically papers stapled together.
But I've been thinking of getting some regular ol' paperbacks of my favourite books and annotating them, even though it'd be so tiring?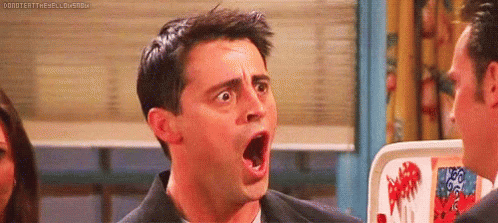 Yes, Joey is the greatest, so I had to.
I know. I never thought this would happen either, to be perfectly honest.
Finished A Book And Not Added It To Your Goodreads
Though I have been developing a (pretty bad IMO) habit of updating my currently reading books 3-4 days later, I'm normally quite timely with updating my "read" shelf on Goodreads. I need to see that number on my Goodreads Reading Challenge go up.

Borrowed A Book And Not Returned It To A Friend
I … *covers face in hands*
Dodged Someone Asking Whether They Can Borrow A Book
I only let my close friends and family borrow books from my collection, but they're the only ones who ask anyway, so I am nice, hehe!
Broke The Spine Of Someone Else's Book
… I've come close, frankly, but I have not broken the spine of someone else's book. And I hope I never will.
Took the Jacket Off a Book to Protect it and Ended up Making it More Damaged
I have a habit of taking a jacket off an owned hardback when I read it on the go, and since I am not the best at taking care of my things, the hardbacks are not in the most ideal condition (but they aren't terrible either! It still counts though).
Sat on a Book Accidentally
No shade to anyone who has done so … but how does this happen? I'm a little confused, not going to lie.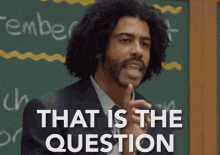 Hi Daveed, I love you

OVERALL
13 Nice, 7 Naughty
So I am a nice bookworm overall? Yay!
I Tag:
I honestly tag anyone who wants to do this, but I have a few people in mind, if they want to do this or haven't done this before of course!
What would your score be for this tag? Any bookish habits that make you a naughty bookworm? (*waggles eyebrows*)