Can we just acknowledge that I have been blogging for ONE YEAR.
One.
Year.
Oh my god.
Oh. my. God.
Oh my god!!!!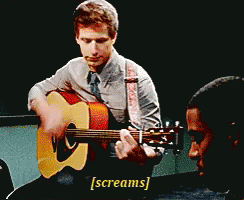 So when I said I was going on a two-week hiatus? I LIED.
But for real though, I was initially not going to return from my blogging hiatus for a while (meaning for at least another week), but since it is my FIRST (!!) blogiversary, I figured I had to, because it's my BLOGIVERSARY.
Look I know I only started actively blogging in August of 2018, but whatever. We're counting it.
At least a good chunk is inspired by my favorite icon, May @ Forever and Everly! I look up to them so so much and their designs? *screams in aesthetic*
Honestly, I can't believe I made it today, because due to my increasingly busy schedule (I am dying here lmao) but it's fine!!!!
I wish I can do a giveaway, but I'm a broke teen student, so I can't really, which sucks, but hopefully, we can still make this dope!
Since I'm going to be hella busy (along with the rest of the world lmao), I may consider cutting down my posts to 4-6 posts a month, until (at least, or maybe earlier) summer starts! Eight posts a month is insane for me to keep up with (for those of you who do more, serious props to you. All the respect.)
So yeah, that will depend on my blogging mood and my schedule, but hopefully, I won't quit!! (or die, but yeah).
Spoiler: this post will consist of a lot of wholesome, sappy moments, disbelief and definitely way too much screaming.
This intro is probably 200+ words already, so I need to shut up and get into the post!
---
Just a quick little note: when I say this, I mean looking back at the past year in terms of blogging, the experiences it has brought me and such! The point of this section is to serve as a chatty discussion sort of post, and I don't really want to close off this section. So I'm going to try to keep it chill.
How Blogging Has Changed Me:
I know (more) about making and using graphics! Yeah, I'm not going to be a design student in the future, but I know how to make featured images and make my blog somewhat lol no pretty?? But I still need help. I consider myself pretty hopeless at blogging design, and hopefully, it is something I can improve in the future!
I know how to write in a blogging voice! Honestly, this doesn't seem like a big deal. After all, it comes with the job, right? But it was so so refreshing from writing academic essays, (which I do enjoy, but not ALL the time), and it's been a lot of fun.
I got to know the amazing community!! We all can't be Marie here (but for real, how does she do it). Though there really is an overload of tea on book Twitter, that we won't get too into, the community as a whole is probably one of the most welcoming communities on the Internet, and all of you are such lovely humans. You all are one of the biggest reasons I keep blogging and keep coming back. I LOVE YOU ALL.
I found something I truly love! I have really enjoyed writing in a more colloquial form (especially when compared to school). I love talking to you all, I love screaming about books and just letting out my honest, extra, a little crazy self here on my corner of the Internet. Blogging has not only become a new passion of mine that I enjoy, but also a passion which I can incorporate other passions of mine, such as …
B O O K S You all really thought I was going to skip this part? But thanks to blogging, I read so many great new books and got so many amazing recommendations from you all. Seriously, keep them coming (especially if they are Asian contemporaries!! We love!!)
I know stats can make some people uncomfortable (it makes me uncomfortable sometimes too, to be honest), but since I'm a lil nerd, I'm using this to look back on my blog in terms of stats, if you get my vibe? They're not mind-blowing, but oh well. Like May, I'm gonna put my stats in a toggle tag so you don't have to see if you don't want to!
For this, I'm going to be looking at my 2018 + my January 2019 stats!
Statistics

Views: 1807

Visitors: 685

Posts Published: 59 (yes this drives me insane too)

WordPress Followers: 145

Overall followers: 246
Even though I am not great at being super interactive in the community, and haven't made too many friends in the community (I assure you, it's not you, it's me. I am not the best at making friends, yikes)
I just want to shoutout a few amazing people who I think you should check out (and also some of my blogging friends? Can I call them that?)
I am truly looking forward to making some true, wholesome friendships in the next year, and I can't wait to talk with all the people!
Also, just because I didn't include you doesn't mean I don't love you, because I do love you ALL!!! You all are truly the realest and I have so much gratitude and love for all of you.
me @ everyone reading this post
May, you are such a sweet and lovely human, and like one of my biggest supporters ever, you deserve all the love and I can't wait to get to know each other more! // Marie, you are HONESTLY the sweetest, my no. 1 supporter and such a bright light in the community!! Thank you so much for being so welcoming and I loved BR-ing Famous In A Small Town, here's to more buddy reads! You are officially the blog-hopping queen, so much respect for you // Aline, I am so grateful for our Twitter DMs, your solidarity, and you are truly such a lovely human. Thank you for listening to me complaining about the Darkling, lmao – you are an absolute angel! // Lais, you are such an icon and always leave the most thoughtful, intelligent comments, I wish you all the best with everything because you deserve it!! // CW, I have so much love for you. You are so so sweet and deserve all the best in everything, and you are such a champion for the community. Here's to meeting IRL and gushing over Malaysian food because duh!! // Ilsa, I want to be as smart as you someday, and you are so so sweet and objective omg. Your discussions are so interesting and unique and I'm like how?? Would love to get closer ❤ // Rachana, thank you for being so kind in my first few months of blogging, and I hope you come back soon! Also your poetry is amazing, teach me sis // Melanie, you are such a cinnamon roll and I have all the love for you. I love your reviews so so much and I'm so happy (and adore the heck out of) your new Booktube Channel! I hope we can buddy read lots of Asian books this year // Dezzy,  even though we haven't talked too much, I feel like we have so much in common (especially Brooklyn Nine-Nine and bubble tea, ahhhhh). Hope to chat more!! // May,  you are literally my icon in life and I look up to you A LOT. You're truly such a loving soul with the most amazing aesthetic, and yay for South-east Asian Bloggers!! // Elise, you have the best music taste (Shadow by Bleachers is AMAZING, thank you for your rec on that) and I love love love your content. You are such an icon and your love of Six of Crows is unreal ngl // Shealea, you are an absolute icon and thank you so much for advocating Asian book bloggers! You're the realest and I hope you enjoy Malaysia when you go // Kat, you are truly a design icon and your design posts have helped me soooo much, thank youuuu ❤ // Kelly, I hope to get to know you, but your success and your work for teen book bloggers makes me so grateful, and I'm so glad you received all the love!! // Destiny, you're an absolute inspiration and I love you and your blog a whole lot!
Honestly, none of this would be possible and I would not have kept going if not because of you guys. Even though this is a lil corner of the Internet, I am lowkey tearing up and feeling very wholesome right now!
Let's be real before we get into the super-wholesome part of this post, I want to tell you all something: you all have got me through some really hard mental health periods from last year, and just some tough times in my life overall. Though blogging can be a chore sometimes, posts like this and you all are why I keep blogging (like I've repeated constantly throughout this post).
So, I want to say thank you to you all! By all, I mean to everyone who interacted, perused my blog, to everyone who followed my small corner of the Internet and especially to all of you who did all three! You guys are the true MVPs.
Blogging has honestly changed my life for the better and I love it so so much. I'm so grateful for all it's done for me and yeah. I think I'm done now.
---
I can't believe it has been one year since I started blogging, ahh!! What blogging milestone have YOU hit recently? Bloggers, what has blogging done for you? What are some blogger friends that you love (let me know, I would love love love to find more bloggers!) What are your favorite posts of mine that you have read so far?
I would love to hear from you and to read your thoughts!!