Okay, I've been seeing this tag/award for a while, so I was very pleasantly surprised when I was nominated for this tag by the lovely Lais @ the Bookish Skies! She is truly such a smart ray of sunshine who I adore, so here is your daily Lais plug! ❤ Thanks for nominating me, Lais!
Anyways, on to the tag/award!
RULES
Thank the blogger who nominated you in a blog post and links back to their blog
Answer the 11 questions the blogger asked you
Nominate 11 new blogs to receive the award and write them 11 new questions
List the rules and display The Sunshine Blogger Award logo in your post.
LAIS' QUESTIONS
ONE: A song you've associated with a book/couple/character?
I'm not sure whether this is because of the official Queen of Air and Darkness playlist, but I really associate 13 Beaches by Lana del Rey with the Dark Artifices! It kind of screams L.A to me, but also reminds me of a key scene in Lady Midnight.
TWO: You have the chance to dream cast your favorite character from the latest book you've read. Who you're choosing?
I mean, my most recent read was Harry Potter and the Goblet of Fire, which already has a movie adaptation, so I don't know? (For the record, my favourite character is Hermione, and Emma Watson was cast as her, which was a PERFECT choice). I'm going to pass this one, since it isn't applicable, so …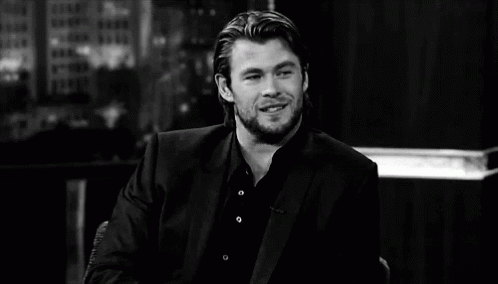 Sorry Lais – this is such a great question, though!
THREE: What's your favorite romantic trope? (i.e.: friends to lovers, star-crossed lovers, etc.)
Your girl is utter trash for fake dating. To All the Boys I Loved Before and all that. There's a YA Asian fake-dating rom-com coming out in June (Fake It Til You Break It), and my lil Asian soul is screeching with happiness, let me tell ya.
LOOK AT MY SOFT BABIES.
AREN'T THEY THE CUTEST – AND A REASON WHY I STAN FAKE DATING!!
FOUR: Your favorite bookish friendship?
I will forever stan fantastic bookish friendships, especially platonic friendships between people of different genders! A friendship that comes to mind as of late is Nina and Jesper, because their friendship and banter in Six of Crows are so criminally underrated (where is their friendship in Crooked Kingdom? Smh.) Another of ny all-time favourite friendships is the friendship of the Golden Trio from Harry Potter (with a shoutout to Harry and Hermione, who are best together as FRIENDS), Harry and Evelyn from the Seven Husbands of Evelyn Hugo (which I have now decided is amongst my top 2 favourite books of all time) and the friendships in Simon's group in Simon vs. the Homo Sapiens Agenda. Like, great bookish friendships are the way to my heart not gonna lie!
FIVE: A protagonist you relate to?
1000% Mei from American Panda! Mei's thoughts about being torn between Western and Eastern cultures really hit home for me, and I've never seen anything like it. Me being able to connect with Mei so deeply was what solidified me rating it a 5 star book.
SIX: A book you have zero interest in reading?
I have a whole thank u, next shelf on Goodreads (shameless plug), but one that comes to mind is Uprising by Ivie Brooks. This author is known as Ivie on Goodreads, and she has made some highly problematic and hurtful comments towards members of marginalized groups (especially towards LGBTQ+ and people of color, from what I believe), and as a teen of colour and an ally for the LGTBQ+ community, I refuse to support authors who think they can so insensitively inflict hurt on others. Thank you, next.
SEVEN: If you could choose a literary name for yourself, which name would you choose
Honestly, I don't know? I'm terribly indecisive, so this drives me up the wall a little, haha. Hermione? (Because I love Hermione and it's so cool) Olivia, maybe – people have told me I look like an Olivia, and I don't know why? But yeah, this is such a hard question for me. Let me know what you would answer for me, or for yourselves in the comments!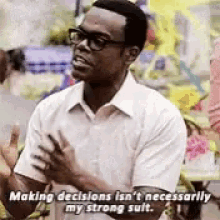 Why is Chidi my 24/7 mood with decision making? Does Mike Schur personally know me or something? The resemblance is fascinating.
EIGHT: A book you think has the potential to become a classic one day?
My answer for this is 1000% The Hate U Give by Angie Thomas. It's such an important, entertaining and breathtaking novel that I CANNOT believe is a debut. Because like, holy cow, that is the peak of YA. It's already being read in classes in America, and I would love to have a book like this read in classes, because I know it would be a great pick, especially compared to classics. (Classic readers please don't come for me).
NINE: A book that you want to read that no one else talks about?
TEN: Have you ever met your favorite author? If so, how was the experience? If not, what would you like to tell them?
I have never, but would really like to one day! Most of my favourite authors only tour in the USA and never come to Singapore. But one day. One day. This is probably both cheesy and cliché (yiKeS) but I'd probably stammer, cry and/or gush to them about how much their works meant to me and how much I love them and their works. Also, (likely) endless crying.
ELEVEN. Who's your least favorite bookish couple? 
I'm stealing this from my unpopular bookish opinions tag, but I was truly not on board with Ky and Cassia (are those their names? Right?) I wanted (and still want) Xander and Cassia together. The saltiness is still very much there.
MY QUESTIONS
What was the last 5-star book you read?
What are three facts you're sure no one knows about you?
What are your latest three favourite songs/albums and why do you love them?
If you were granted three wishes by a genie, what would you choose?
What is your most anticipated release of the year, and why?
If you were only to use one social media for the rest of your life, which would it be and why?
If you could go on a vacation to any place in the world, where would you go and why?
What is the book that got you into reading?
If you were to recommend any three books to a friend who wants to get into reading, what would you recommend and why?
What is your all-time favourite couple? (Books, movies, TV etc.)
Which time period do you wish you grew up in?
Since most bloggers that I know of have already done this tag, please feel free to consider yourself tagged by me if you want to do this tag! I also don't want to be annoying and unknowingly tag people who've already done this tag, so.
Thank you once again to Lais for tagging me in this! She's the absolute sweetest ❤
What would you have answered for Lais' questions, or what would you answer for my questions? Bloggers, have you done this award before? I'd love to hear your thoughts.