We are now ONE THIRD through 2019.
Whatttt.
April was an … interesting month. I had some great ups and some pretty bad downs, so it's felt like a weird month? I'm super tired and stressed thinking about things in April, but also in May. Like … I just want to take a long nap and ignore my life responsibilities, but it can't happen.
What can you do, though?
---
Emoji Key:
🏳️‍🌈 lgbtq lead / major side characters
☀️ lead / major side characters of color
🌸 neurodiversity and trauma
♿️ disability
✨ New Release Challenge
💨 Beat the Backlist
📚 Back to the Classics
🌷 #Bookiary2019
📖 Library Love Challenge
🌍 #YARC2019
🎧 Audiobook Challenge 2019
So I read 12 books in April (in the midst of exam prep too)! Like, what? I did have 2 DNFs, but IT STILL COUNTS OKAY.
I'm trying my best to keep my thoughts for each book short as I can! I'm genuinely going to have reviews on Goodreads as soon as I can (I have some notes written down, but I just need to type them up). I promise!!
Imagine Us Happy by Jennifer Yu ★★★★☆ 🌸💨🌷🌍 // This was such a realistic and a hard-hitting read that actually understood the teenage demographic. Full review here!
As Kismet Would Have It by Sandhya Menon ★★★☆☆ (3.5) ☀️✨🌍 // A super cute read following Dimple and Rishi which I enjoyed, though I wasn't incredibly comfortable with Rishi's perceptions and actions regarding arranged marriage.
The Gilded Wolves by Roshani Chokshi (Buddy read with Aline, DNF @ 34%) 🏳️‍🌈☀️🌸✨📖🌍 //  I was so sad that I didn't love it, but I just felt the chapters were way too long and the plot too slow. I may give it a second shot, especially since Aline said it was great! Buddy Read with Aline.
When the Moon Was Ours by Anna-Marie McLemore (buddy read with the Dragons and Tea Book Club!) ★★★☆☆ 🏳️‍🌈☀️🌸💨 // I REALLY wanted to love this, but the plot was way too slow for my tastes, and I think the pacing was really quite slow. There was so much great rep though!
This Is Our Story by Ashley Elston (DNF @ 5%) 💨📖 // I KNOW a lot of you adore Ashley Elston, but this one was dull. I really want to read her fall release though!
A Girl Like That by Tanaz Bhathena ★★★☆☆ (3.75) ☀️🌸✨🌍 // This was incredibly powerful and unique (also, this is set in Saudi Arabia!), but I didn't love it as much as I wanted to.
The Beauty of the Moment by Tanaz Bhathena ★★★★☆ ☀️🌸✨🌍 // While this was the cutest thing ever and had so much diversity, it was too trope heavy and slow at the beginning for my tastes.
Darius the Great Is Not Okay by Adib Khorram★★★★★ ☀️🌸💨📖🌍 // I loved reading about the UK though! This did it, y'all. It's my first 5-star of the year, and it was so amazing. It is criminally underrated, you MUST read it. Full review here.
Radio Silence by Alice Oseman (Buddy read with Aline) ★★★★☆ 🏳️‍🌈☀️🌸💨 // This had so much good, but I didn't love this one the way everyone else seems to.
If I'm Being Honest by Emily Wibberley and Austin Siegemund-Broka ★★★★☆ (4.25) ☀️✨ // This was a really great book, and solidified these authors on my favourite authors' list! Cameron has some of the best character development I've ever read, and I did enjoy it.  However, I definitely preferred Always Never Yours. I'm the unpopular opinion though, because so many others have loved it!
Always Never Yours by Emily Wibberley and Austin-Siegemund Broka ☀️🏳️‍🌈💨 ★★★★★ (reread) // After I finished If I'm Being Honest, I was really missing this duo's writing style, and so reread this on a whim! And I'm glad to say that I still loved it. It made me laugh and feel things, and I loved the characters oh so much. It had so many of my favourite things in books and was just so much fun. Also, can we talk about their covers? Because I love them both so much! (Especially that font). 1000% recommend, forever and always!
Harry Potter and the Order of Phoenix (Harry Potter, #5) by J.K Rowling // Look, I was planning to savour it over April and May due to its sheer size, but I flew through it, surprising myself welp? I do think this could have been improved with a significant trim, but it was still really addictive in the moment. I just love the characters and the world so much, and it was so fun to form new opinions on different aspects of the series. I SIRIUSLY can't wait to continue on with the Half-Blood Prince and Deathly Hallows soon!
---
TOP POST OF THE MONTH:
FEATURED POSTS OF THE MONTH
OTHER POSTS:
---
---
So April was another up and down month, with some pretty rough moments but also some AMAZING times (like what is new at this point)
Most of my April (I would say around the middle) was me on spring break, which was not as much a break as it was a study camp
This is because I have my IGCSEs in May if you want to know, I'm panicking and crying, so I made the most of my break by studying but bOY am I exhausted from even THINKING about that time yIKES
I literally had 9am to 5pm sessions for 2 weeks straight, 6 days in a week (which wasn't all me BUT ANYWAYS), so RIP my social life
My sister also came back from Phuket, and though I got very little time with her due to all the stuDYING past papers I had to do, it was cool seeing her again
School also just started, which is good and bad for a whole variety of reasons
I don't know honestly, I'm just getting bad vibes from this period of time and I'm so stressed recalling it
BUTTT a big highlight from my month which I love and miss so much was going to a yacht birthday party! I've personally never been to a yacht birthday party, but it was such a great experience
This is a perk of being surrounded by wealthy peers I guess
I talked to so many people and spent time with some great friends
I just had such a great time omg and would love to go to another one if I could!
---
MUSIC/MY MONTHLY FAVOURITES
April was not such a great month for finding new music. For the most part, I was on a music high after March, so I was replaying many of my favourites from then. I did manage to find some new music, but I do want some more new music! (Please holler at me with all your favourite music recs, because y'all have the best music recs). I don't have many but the ones I found are DIAMONDS.
Self Control by Frank Ocean (the ULTIMATE sad boi hour song)
Nikes by Frank Ocean (THIS IS JUST SO GOOD AHHHH)
Pink + White by Frank Ocean (Frank Ocean is the king of chill music)
JAPAN by Famous Dex (baby girl, what you doing, where your mans?)
Say Amen (Saturday Night) by Panic! At the Disco (I CAN'T BELIEVE I HAVEN'T LISTENED TO PANIC! EARLIER)
MISCELLANEOUS MAINS OF THE MONTH
WHAT I WATCHED
Friends Season 7 ★★★★☆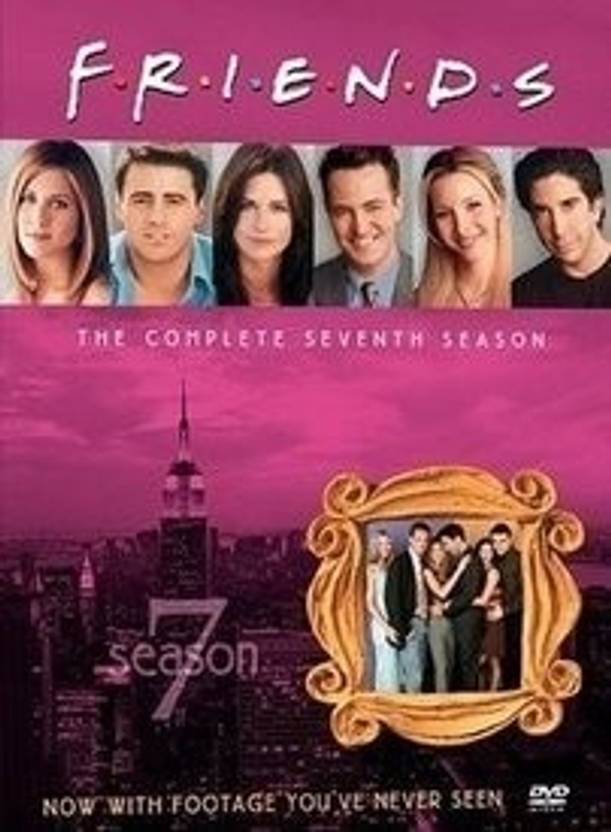 While I definitely haven't finished this yet (as I'm watching this with my sister, and we are watching it very slowly), I have so much love for this show, especially in terms of good memories. I LOVE the humour, the friend dynamics, and ESPECIALLY Miss Chanandler Bong aka Chandler Bing. He is hands down my favourite character in the show (without contest), and an ABSOLUTE awkward, sarcastic legend that we stan. While this season has been solid, I think the show reached its peak in Season 3 to 5.
Brooklyn Nine-Nine, Season 2 ★★★★★
I've been taking my time in re-watching Brooklyn Nine-Nine (mostly because I miss my babies), and I just finished my re-watch of Season 2. Season 2 is without a doubt my favourite season of the show (which is by the way, my favourite show of all time). The jokes and humour lands PERFECTLY, the characters are PERFECT, the plot was HIGHLY engaging and developed and we see the Wuntch/Holt dynamic (Holt being a child gives me LIFE). It is PERFECTION in every single way. And we FEEL and STAN that Peraltiago slow-burn, even though it highkey KILLS me. I am thriving.
MONTHLY FAVOURITES
Books and Boba
This is a podcast literally MADE FOR ME. It is a book club and podcast centering around books by Asian authors. It's named after two of my favourite things (I prefer the term bubble tea by far, but it's fine), and they have WONDERFUL picks. They even had an episode for Darius the Great, as it was their March 2019 pick, which could not have been more perfect.
____________ as Zodiac Signs
Since if you can't tell from my blog name, I really like zodiac signs/astrology, because it's so interesting, ahh! So this month, I've been watching a bunch of videos with fill-in-the-blank as zodiac signs, and it is the FUNNIEST thing ever. I'm going to link my two favourite ones, because you all must watch them (they're about Brooklyn 99 and Friends, btw).
Harry Potter Vines
In a similar vein, I am now in LOVE with Harry Potter Vines. I don't know how I didn't get into this earlier, but they're truly the FUNNIEST THING EVER, and the accuracy is so on-point. We see all the true fans *cough* fans who only watched the movies *cough* It's also a fun experience because I'm rereading the series right now, so it's interesting seeing the vines with the events fairly recently refreshed. Just go and watch some now on YouTube. You're welcome.
So I saw this video on my Instagram, and oh my, it was a BLESSING. The matching of each zodiac sign is so accurate which (zodiacs) are lowkey my thing, I mean duh, Taasia, your blog is literally called librae paints pages, smh. The song was perfect, and I replayed this video multiple times for a lengthy period of time. I was obsessed, no joke.
---
Fully set up the club + get projects started! I mean, I've done this, but I've done way too little work on it. 

❌

Past. Papers. ✔️ I did this my whole spring break, so I can definitely give this a big fat tick!
Improve my MYP grades. ✔️ I GOT FULL MARKS ON MY ENGLISH ESSAY YAY. Amongst other things.
Organize my notes. ✔️ I actually accomplished this, and I'm so proud of myself. Like, my science notes are nearly completed too uwu
Get as many blog posts scheduled ahead of time as possible!

❌ I was pretty good at it, and then kind of slipped off from there. In fact, scheduling posts is literally what I'm trying to do. I'm so bad at this. 

Self-Care.

❌ 

Self Care? Who is she? (I swear I'll do better in May, if not, in June).
Talk more (and make more friends) with you all! ✔️

❌ I can only say I half accomplished this? I've definitely DM-ed more with some of you all on Twitter (please hmu on Twitter if you haven't, because I'd love to chat with you), but I was THE WORST at interaction? There were so many great posts in my Reader recently and I have so many comments I need to catch up on. BUT I WILL DO IT.

Be happier with my relationships! ✔️

❌ 

I mean, this was a yes and no? Because while I did really improve and am pretty satisfied with some of my relationships, some of my closest and most coveted relationships took a hit, which was sad, but what can you do?
Find a five-star read.✔️ As you all saw above/read my rave review, I did this goal and I'm so psyched?? I'm so happy even though I cried like a child. I AM FINE.
---
Get through. Exams. This is definitely going to be my main focus this month, especially since my exam schedule in May is going to be INSANE. I just want to get through without dying.
Slay Exams, Sis. Part two of my main focus. I don't think I'm the best student ever, but I know that I have the potential to do well in these exams, meaning that I (think) I can do it. I don't want to disservice myself.
Don't break down, and breathe. This links back with my first goal, since I am a highly stress-prone person, and much of my stress is my academic excellence. I just want to get through May without too many mental breakdowns, you know? I sometimes forget to breathe (literally and metaphorically speaking), so that is also important during exam season, as I don't want to burn out and crash.
Try to keep my project up. It's going to be hard doing this alongside exams, but this truly is important, and something I need to stop procrastinate on, Jesus.
Sort out schools, or at least figure out what's going on. I JUST WANT TO GET THIS DONE, is this so hard ahakdkjfhakjfhk.
---
May is going to be the ABSOLUTE worst, and I'm honestly crying. At the time I'm writing this, I'm less than a week from having my first IGCSE exam, and I'm so so worried. I'm doing 6 (I know, it's not a lot) butttt it's a lot for me since I'm doing two programs (yikes).
So since I absolutely need to perform well (and definitely WANT to perform well) and since pretty much most of my exams will be in May), I'm also using this post to announce a hiatus! I have (tried) to write and schedule some posts in advance for May (especially since it's Asian Pacific American Heritage Month). I'm going to try to start blogging again in June, but I'm not sure when in June I'll be back.
I'm definitely going to still be on Twitter and Goodreads (albeit not as active and not very good at checking messages), so I'll be taking a semi-hiatus from those platforms. I'm truly going to miss blogging and all of you during May, (I now have so many posts I want to write right now ahjsfhosauehowhe) but I feel that this is what will be best for me, as I'll be able to focus on exams.
I may answer to comments and such, but I'm not going to put much pressure on myself about it. Granted, I can't fully withdraw from the community and blogging, but I'll be gone, for the most part.
---
How was April for you? What was your favorite book that you read this month, and what did you read? Bloggers, what were some of your favorite posts this month? Feel free to share them here! Did you set goals last month, and how did you do on them?
I would love to know.
Feel free to DM me through Twitter! Mutuals, feel free to ask for my socials! (Most likely my Snapchat).
I hope May treats you all well, and see you all in June.