Disclaimer: That graphic's title is not entirely accurate.
For those of you who have been reading my reading plans' posts for the last few months may be wondering why I'm only wrapping up my April TBR and not revealing what I intend to read in May.
When writing my entire reading plans post for May (where I generally lump my TBR Wrap Up from the previous month and my TBR for that current month), my post was nearly 2,500 words .. and I had barely got into it.
So I figured that I might as well split this post in two, which will 1) decrease my stress in madly trying to generating good quality posts out before my exams get into full swing, 2) makes these posts more digestible for everyone, and 3) keep things more organized!
While I generally do percentage check-ins with my TBR, I decided not to do it for this post because it makes me feel even more of a failure than I already am because it is too much pressure and feels too imposing, and since I'm not that great at following TBRs, I need some flexibility.
I'm going to be posting a poll on my Twitter to ask you all this question, so please hop over there to vote! Seriously, it would help me out so much.
Emoji Key:
🌞 = POC rep (main/key side characters)
🌈 = LGBT+ representation (main/key side characters)
♿️ = Disability rep (main/key side characters)
🌸 = Neurodiversity/trauma rep (main/key side characters)
✨ = New Release Challenge
💨 = Beat the Backlist
📚 = Back to the Classics
🌷 = #Bookiary2019
📖 = Library Love Challenge
🌍 = #YARC2019
🎧 = Audiobook Challenge 2019
✔️ = read
❌ = did not read
I. BUDDY READS
Radio Silence by Alice Oseman // ✔🌞💨 (buddy read with Aline!!) We did it! Granted, I didn't love it as much as I hoped I would, but it was still a valuable read nonetheless.
A Very Large Expanse of Sea by Tahereh Mafi // ❌🌞💨📖🌍🌟(a planned buddy read?? with Dezzy) This ended up not happening, which was really sad. I still do want to read this, so hopefully, we can do that soon?
The Gilded Wolves (The Gilded Wolves #1) by Roshani Chokshi // DNF 🌞🌈🌸✨🌍🌟 I (tried to) buddy read this with Aline, and I ended up DNFing it because I just didn't care? I might give it another go because Aline did say it gets better but maybe with the audio this time? What do you all think?
II. MAY'S RECOMMENDATIONS
I literally did not read ANYTHING in this section, and I'm so sorry for letting you down, May 😭 But! I will be reading as much contemporary as possible in the summer, and these are definitely on my list for when that happens because they sound so great!
Nice Try, Jane Sinner by Lianne Oleke ❌🌸💨📖 – I need to return to my library ASAP, and though the 50 or so pages I did read were solid, I wasn't in the mood to read something like it? I don't know when I'll finish this, but I'm definitely intrigued!
Everything Beautiful Is Not Ruined by Danielle Younge-Ullman ❌💨 – I'm not sure if I'm still really interested on this, but I'm not against giving it a go!
Letters to the Lost by Brigid Kemmerer ❌💨 – I've heard good things about this, but I have no idea what it's about? Uhhhhh I'm clearly a mess.
Alex, Approximately by Jenn Bennett ❌💨 – Not gonna lie, this is the book I'm most interested in, because I'm interested in reading Jenn Bennett's work, and this sounds SO CUTE! I think I'm going to save it for the summer for a nice poolside/beachside read, and I can't wait to feel all the cutesy feels.
Words in Deep Blue by Cath Crowley ❌💨 – ….. Uhh, I feel like a failure.
The Lying Wood by Ashley Elston ❌💨 – Not going to lie, but I'm not super interested in this especially since I DNFed another of Ashley Elston's books in April, I'm sorry May 😭
Emmy and Oliver by Robin Benway ❌💨 – I NEED to read more Robin Benway, and this sounds like the best option for that. I will do my best to get to this one for sure!
III. NEW RELEASES:
As Kismet Would Have It by Sandhya Menon (Dimple and Rishi, #3) – ✔🌞✨🌍 (1st) I did it! It was very adorable and fluffy, but I did have some issues with it.
The Princess and the Fangirl (Once Upon A Con, #2) by Ashley Poston– ❌🌈✨ (2nd) I just didn't have a lot of time for this one, and though I did read a bit of it, I was INCREDIBLY infuriated with Jessica's character? Yikes. But that cover is STUNNING though, look at it 😍
The Red Scrolls of Magic (The Eldest Curses, #1) by Cassandra Clare and Wesley Chu – ❌🌞🌈✨🌍 (9th) I will only read this once I have my physical copy, which will probably be a while. My local bookstore has this on sale for 40 Singapore Dollars, so no thank you? Can you BE any more overpriced? I'm sorry, I'll just show myself out. I'll probably only get to it in the summer, though.
If I'm Being Honest by Emily Wibberley and Austin Siegemund-Broka –  ✔✨ (23rd) This was a really great read, and solidified this author duo in my favourite authors' list, but I did definitely prefer Always Never Yours! Please take my word with a grain of salt, because everyone else ADORES this and likes this one better than ANY.
IV. MISCELLANEOUS
Stronger than a Bronze Dragon by Mary Fan // CR🌞✨🌍 – Raphael from Royal Polar Bear Reads so kindly gave an e-ARC of this because ya girl got selected for the blog tour! (Which was my first blog tour!) Thank you so much to Raphael, the publisher and the author for this lovely opportunity ❤️
When the Moon Was Ours by Anna-Marie McLemore // ✔🌞🌈📚  This is the Dragons and Tea Book Club Pick for April, run by the wonderful Melanie and Amy! I've wanted to read a McLemore book for a while, and this might prove to be a pretty great start to her works!
At least 3 Classics 💨📚❌ – It's not a Taasia TBR Wrap Up post without me failing to even TOUCH the classics. I want to read them, but I'm just so bad at actually sitting down and reading them. Why am I like this?
V. CONTEMPORAPRIL
A Girl Like That by Tanaz Bhathena // ✔️🌞💨📖🌍🌟 This was really intriguing and with some great characters for sure!
Imagine Us Happy by Jennifer Yu // ✔️🌞🌸💨🌍 This was hard-hitting, but ultimately a great read. You can check out my full review here. 
Piecing Me Together by Renée Watson // ❌🌞💨 I truly need to pull myself together and read this, because I'm 99% sure I'll enjoy it.
A Heart In The Body Of The World by Deb Caletti // CR 🌸💨📖  This has been pretty slow so far, but not to the point of me DNFing it. Worst case, I'll put it down and then pick it up when I'm in the mood for it.
Darius the Great Is Not Okay by Adib Khorram // ✔️🌞🌈🌸💨📖🌍 – HELLO this was even MORE amazing than I thought it would be! *screams and wipes tears away*. This is CRIMINALLY underrated, and I'M still not okay. Check out my full review here.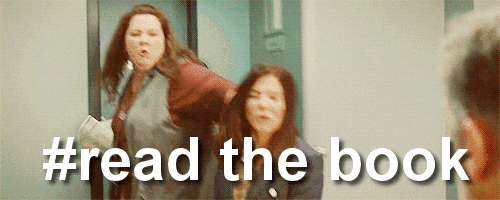 The Beauty Of The Moment by Tanaz Bhathena // ✔️🌞💨📖🌍✨  – This was cute, but I wish I liked it more? A bit tropey for my taste, to be honest.
Dress Codes for Small Towns by Courtney C. Stevens ❌🌈💨 – WHY AM I SO BAD AT ACTUALLY READING THE BOOKS I ACTUALLY OWN. Smh.
First and Then by Emma Mills ❌💨📖 – This is literally the only Emma Mills book I haven't read yet, and based off how much I enjoyed her other novels and her as an author, this has a pretty good chance of getting a high rating.
Anger Is a Gift by Mark Oshiro // ❌🌞🌈♿️🌸💨 Angry teens stand up an oppressive system of justice + there is so much different types of diversity apparently? Yes, please.
Small Town Hearts by Lillie Vale // ❌🌈✨ I wasn't able to get a copy of this, which was really sad? I'm going to try and get a copy of it in the summer, and I'm still super excited.
How did you do on your TBR in April? What are your thoughts on the books I did (or did not) read? Are there any books in the pile of unread books that I should prioritize? I would love to know.