We are back with me cleaning up my TBR!
This meme was originally created over at Lia @ Lost in a Story! It is incredibly fun while being productive and making me feel better about my TBR shelf since there are so many books, and not enough time to read them in! Honestly, life is too short to have books that you're likely not going to read. Let's do it.
You all know what this is about at this point – let's just get into it.
Books 76 to 80
Untitled (I See London, I See France, #2) by Sarah Mlynowski
Even though this has no synopsis and no information on it (and I'm not sure I See London, I See France needs a sequel), I loved the first book so much that I'm really interested to see how the sequel would go. Hopefully I will love it, and for the time being, I'm definitely keeping this.
The Price Guide to the Occult by Leslye Walton
While I haven't heard the best things about this one, I loved The Strange and Beautiful Sorrows of Ava Lavender so much that I'm still interested in checking this out. It's not going to be on my priority TBR, but it's not like I've lost all interest in this one. I'm also trash for multiple generational stories and lyrical writing, and both of Walton's works have both of these elements.
The Dreadful Tale of Prosper Redding (The Dreadful Tale of Prosper Redding, #1) by Alexandra Bracken
I heard really good things about this and remember hearing lots of buzz when this was initially released, but my interest in this has gradually faded, I guess? I've borrowed this from the library multiple times but I've never had the motivation to actually pick it up. Who knows, I may audiobook this if I get the chance, but for now, it's going off my TBR.
Dear Martin by Nic Stone
This sounds like such an important book and I've heard great things about this one, but I've tried to pick this up multiple times (both physically and via audio) but I just can't vibe with the writing style, which really sucks. So I'm going to take this off my TBR for now, but hey, this could get read some day.
A Short History of the Girl Next Door by Jared Reck
I honestly have no idea why I added this to my TBR in the first place, and I haven't made a single attempt to pick this one up in the first place, so I'm 100% going to remove this from my TBR.
Books 81-85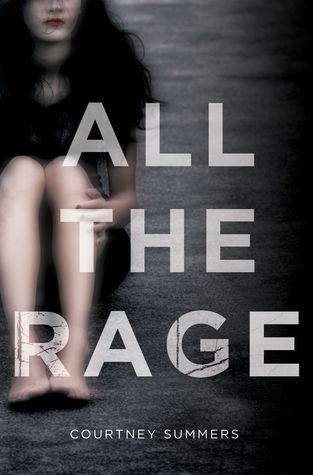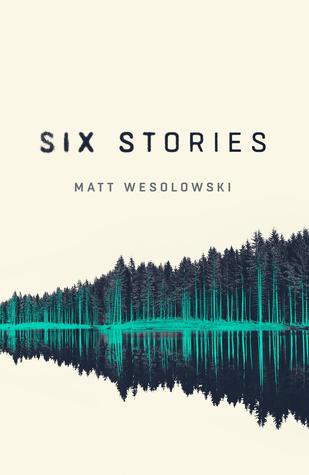 Cracked Up To Be by Courtney Summers
I remember that I went through a sudden urge to put all of Courtney Summers's works on my TBR, but other than Sadie, I've never had the urge to actually read them. So it's time for this one to go.
All the Rage by Courtney Summers
I've heard some incredible things about Courtney Summers (and this one in particular), but I don't think it's calling my name, if you know what I'm saying? It's a shame because it deals with such an important topic, but I haven't had (or don't anticipate having) any urge to read it.
Violent Ends by Shaun David Hutchinson
I think I added this because of Lala from BooksandLala, and because I personally really enjoy anthologies! But I haven't had a really big want to read it, though it is something I could see myself reading in the future.
Six Stories (Six Stories, #1) by Matt Wesolowski
I have tried to read this through a physical format a couple of times but it just doesn't work. However, since I trust BooksandLala's recommendations with my life (plus I love podcasts + full-cast audiobooks, which this book has both of), I'm going to keep this on my TBR and try this with the audiobook when I get the chance to.
A Most Particular Malaysian Murder (Inspector Singh Investigates, #1) by Shamini Flint
Look, this one is a no-brainer. I love detective stories, I love murder mysteries (and really enjoy mystery-thrillers in general), and the fact that this has lots of Asian rep, featuring a detective who lived in Singapore AND the fact that this set in Malaysia? Double score. This is a perfect pick for Year of the Asian. And if I like this, it's the first book in the series with the other books set in other parts of the world, including Singapore (!!!).
Which books should I have kept or removed from my TBR? Do you think I was too harsh with these books? What books have you added (or removed) to your TBR recently? I'd love to know.