July is over, and so is my free time (for the most part).
But seriously, July was generally a great month! 2019 is truly blowing by and that is absolutely insane to me.
I am terrified but nervously excited about everything in August, but it means a lot of things outside my comfort zone. Personal development, I suppose?
Love that for me ✌
EMOJI KEY:
☀️ lead / major side characters of color
🏳️‍🌈
lgbtq lead / major side characters
🌸 neurodiversity and trauma
♿️ disability
✨ New Release Challenge
💨 Beat the Backlist
📚 Back to the Classics
📖 Library Love Challenge
🌍 #YARC2019
🎧 Audiobook Challenge 2019
In terms of reading, I read 15 books! I'm honestly really happy with that amount and I think I did fantastic! I managed to finesse my Year of the Asian challenge (and basically boosted the amount of Asian books I read). I read 5 books for the Reading Rush, which was pretty awesome. I read a wide variety of genres, which is also awesome, so.



Fantastic Beasts and Where to Find Them by Newt Scamander (J.K Rowling) ★★★☆☆ (3.5) 💨 📖 🎧 // This was a quick and easy read, which allowed further insight to the Potterverse. I'm truly astonished at how Rowling is able to milk a whole franchise out of this book. More thoughts here!
Kingsbane by Claire Legrand ★★★★★🏳️‍🌈 ✨ // Truly the perfect sequel and gave me everything I was hoping for, objectively speaking. More thoughts here!
The Selection by Kiera Cass ★★★★☆ 💨 📖 🎧 (3.75) // A solid series starter, and an incredibly fun reading experience. More thoughts here.
Two Dark Reigns by Kendare Blake ★★★☆☆💨 🌍 // A solid sequel, but I was hoping for something so much better. More thoughts here.
The Elite by Kiera Cass ★★★★☆ (3.5)💨 📖 🎧 // This was a good sequel, but definitely the weakest link in the trilogy. It was such a fun read though! More thoughts here.
The One by Kiera Cass ★★★★☆ 💨 📖 🎧 // I didn't love this as much as I used to, but this was a pretty solid conclusion, and by far the best of the trilogy. More thoughts here.
Maybe This Time by Kasie West ★★★★☆ (4.5) ✨ // The cutest romance with an excellent plot structure. Probably one of my favourite Kasie West novels so far. More thoughts here.
American Panda by Gloria Chao ★★★★★ (4.75-5) ☀️ 💨 📖 🌍 🎧 // Still as delightful and relatable as I remembered, with the most adorable romance. Also, college YA! More thoughts here.
All the Ways Home by Elsie Chapman ★★★★☆ ☀️✨🌍 // This was such a beautiful, deeply character driven novel, and I really need to read more Elsie Chapman books. More thoughts here.
Tell Me How You Really Feel by Aminah Mae Safi ★★★★☆ (3.5) ☀️🏳️‍🌈✨📖 🌍 // A really fun rom-com with great writing but was a tad overdramatic and felt a little incomplete. More thoughts here.
Are You Sleeping by Kathleen Barber ★★★☆☆ (3.5) 🌸💨 📖 🎧 // An interesting premise with a unique format and mediocre execution. A fairly forgettable thriller with pretty despicable characters. More thoughts here.
Days Past by Cassandra Clare ★★★☆☆✨ // So Cassie Clare is releasing a series of free flash fiction stories about the characters of Chain of Gold every month & no one is talking about this? also, Christopher Lightwood. More thoughts here!
The Best Lies by Sarah Lyu ★★★★☆ (4.5) ☀️🌸✨🌍 // Such an underrated, beautifully intoxicating read with compelling, nuanced characters and fantastic writing. More thoughts here!
Warcross by Marie Lu ☀️ 🏳️‍🌈🌸♿️💨 📖 🌍 🎧 ★★★★☆ (4.5) // I did an impulse audio reread of this and it was so great. Right now, it's ny favourite Marie Lu book. More thoughts here.
Wildcard by Marie Lu ☀️ 🏳️‍🌈🌸♿️💨 📖 🌍 🎧 ★★★☆☆ (3.5) // A solid sequel, but it is for sure weaker than Warcross, and it had some pretty shaky footing here. More thoughts here.
---
Honestly, July was such a great blogging month! I managed to generate so much content (especially because it was mid-year time), do a fair bit of interaction on WordPress and Twitter, and I had the best month in terms of stats ever, nearly doubling June's stats (which was at that point my best month ever)! I personally don't care about stats that much, but I thought this was pretty cool, so.
And ya girl got nominated in the Third Book Blogging Awards for two categories, like, how? More specifically, for the categories of Best Teen Blogger and Best Small Book Blogger. Voting has already finished at the time this post goes up, but I'm totally crying. I can't.
---
Even though my blog hopping wasn't the best, I did find some pretty cool posts to read this month! I had so many more that I wanted to add, but I forgot to write them down, which SUCKS. I'm literally so annoyed at myself 😭
---
For the most part life was pretty chill, and not a lot happened?
So this means ya girl had too many sleep ins and lazy days and got the most blogging done!
I was incredibly social this month, and felt like I did the most? It was so much fun though and I truly appreciated spending quality time with my friends & family, as well as catching up with a bunch of people.
I also managed to met the awesome Laura @ Laura Herondale offline for the first time when she came to Singapore! Which was … both wild and fun. (Laura, you know).
I went back to KL to visit family and friends! I haven't seen some of these people forever, and it was really nice to do so again & catch up.
---
MUSIC:
Music in July was pretty solid? I mostly listened to my summer playlist, as well as my latest music obssesion, Panic! at the Disco's Pray for the Wicked! Seriously, I can't stop listening to it, it slaps SO HARD. Thank you to everyone who loved this and recommended it to it, because it was incredible. Also, I found out how much I love Daniel Caesar! So please hit me up with all the Daniel Caesar recs, please.
But I found some all time fave songs, so.
Monthly Playlist
Beautiful People by Ed Sheeran and Khalid
Who Do You Love by the Chainsmokers and 5 Seconds of Summer
Sweater Weather by the Neighbourhood
(Fuck A) Silver Lining by Panic! at the Disco
Roaring 20s by Panic! at the Disco
King of the Clouds by Panic! at the Disco
Dying in LA by Panic! at the Disco
Get You (ft. Kali Uchis) by Daniel Caesar
WHAT I WATCHED:
The Lion King ★★★★☆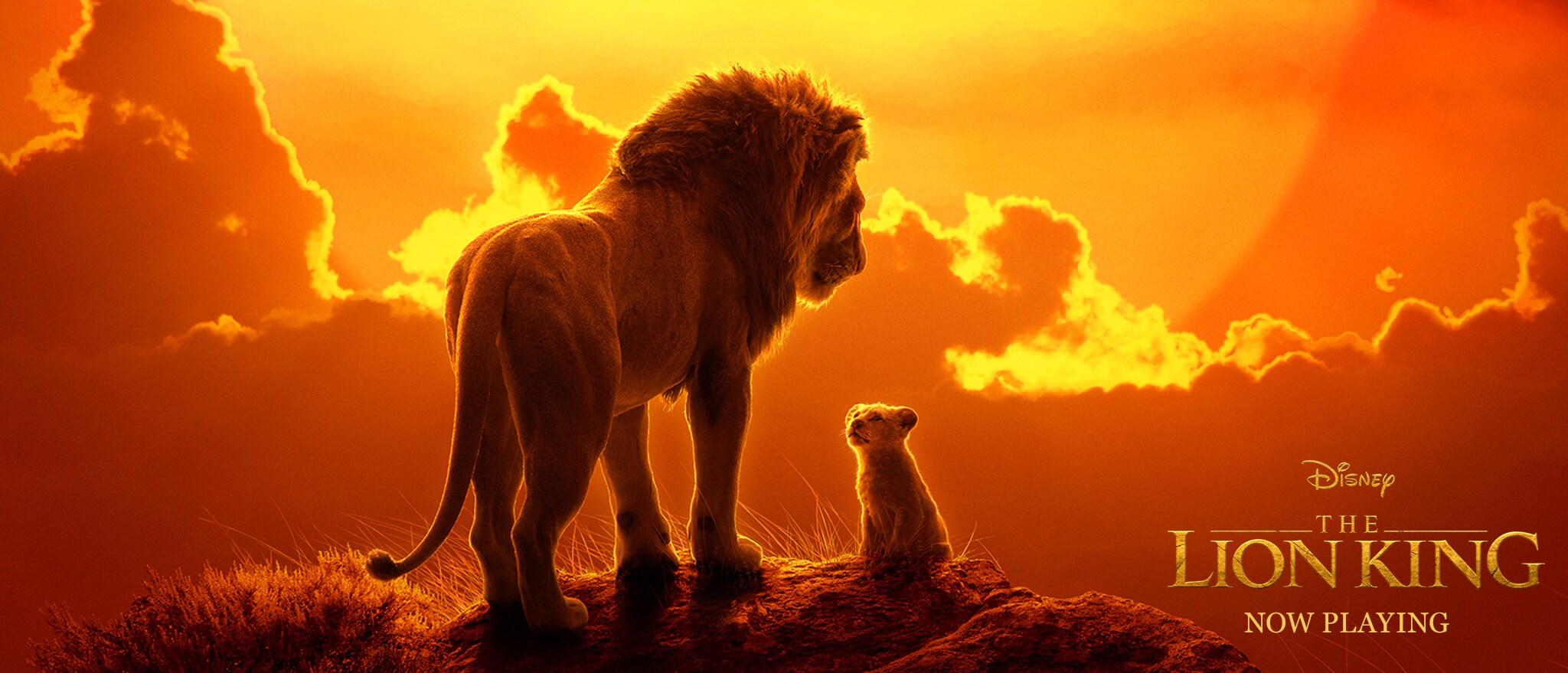 This was actually a pretty pleasant surprise! I went into this with pretty low expectations, which ended up being a good thing. I was actually really stressed and felt a deep sense of dread throughout the first third to half of the movie (up to where you know, dies. And yes, I cried and got judged for it). The singing and cast was really great, and the visuals were really stunning. I did enjoy the examination of trauma as well. However, my main issue with this was the lack of originality & twists – it literally just retold the same story. Also, that Be Our Guest callback? I nearly screamed. That was perfection.
---
Find a way to generate and schedule all the content I need to for July. ✔✔ (I killed this goal).
Be better at blog hopping/interaction. ❌✔ Ish? Even though I didn't do as well as I liked, my blog hopping was marginally better and my Twitter interaction was miles better, so I'm counting that as a win.
Chill. ✔ I did this for 3/4 of the month, so a definite success.
Just read (and have some buddy reads?) ✔❌ I did the first part, but I am starting a buddy read super late into the month, welp.
Continue to organize my spaces/belongings. ✔ I catalogued my savings, and completely reorganized my clothes so I am very happy uwu!!
Spend time with people I care about and love! ✔✔ I went on a whole bunch of outings with so many good friends and spent a whole week with family, so I super achieved this goal.
Honestly? The amount I can achieve during summer without school and commitments is truly horrifying to me. (Ignore the un-ambitiousness of the goals, but well).
---
Figure out what to do about blogging in August. I'm going to be talking about this in the next section, but I'm going ti be insanely busy in August. I'm trying to get a few posts up, of course, but it seems that I might have to take some sort of break. We'll see how much I can get scheduled before, I suppose.
Buy and gather all supplies needed for the move. Since I'm moving to Bangkok in August, I have to ensure that I have all the supplies I need in order to be prepared and to reduce my new school, new place anxiety. Which is … not fun.
Revamp my closet. This is a pretty self-explanatory goal, and I don't want to get to into it right now, because I'm both not in the mood and lazy.
Pack up! Another self-explanatory goal. I want to do this as efficiently as possible, and I'm not looking forward to it because I truly despise packing.
Farewells. I'm going to need to wrap up things in Singapore, and I want to get all my important farewells done before I step on that plane.
---
August is truly such a busy month to the point where it is lowkey/highkey stressful. The biggest thing is that I'm going to be starting at my new school! It is terrifying and is making me nervous, but I am excited for the prospect of a new start.
Though I'm starting school pretty late (at the end of August!), everything leading up to that is absolutely jam packed. I'm going on a family holiday to China (my first time ever) and it's going to be SO busy oh my god. But it will definitely be interesting!
Following that, I'm going to be back in Singapore focusing on packing and moving my stuff to Bangkok! Since I will be coming back to Singapore for the holidays, it ideally shouldn't give me a slight breather. I'm also going to try and just tie up some loose ends, I guess?
And I'll be trying to adjust to things in the new school, so hopefully I can hit the ground running? (Can you tell that I'm nervous?)
Since August is so busy, I'm seriously considering taking a blogging hiatus? I feel like such a bad and fake blogger for taking hiatuses every two to three months, but I don't know whether blogging will be sustainable. I'm going to try to have some posts ready in August, but ahhh I don't know. It's most likely not gonna happen. At the very least, I'll be really slow in replying to comments. I'll probably do a more formal announcement if I do go on hiatus. We'll see.
---
How was July for you? What was your favorite book that you read this month, and what did you read? Bloggers, what were some of your favorite posts this month? Feel free to share them here! Did you set goals last month, and how did you do on them?
I would love to know.
I hope August is wonderful for you all!