So August has come and gone (like summer) and I am drowning in school work.
Fun times!
With the end of August, comes my August recap. And spoiler: it's LONGGGG.
And I don't know whether I should say sorry (because I cannot shut up OH MY GOD) or you're welcome (because some people actually like my wrap ups?? What).
Also, for all you Friends fans out there: I'm changing my titles to include The One with/where like they do with Friends episode titles. You're welcome.
BOOKS I READ:
EMOJI KEY:
☀️ lead / major side characters of color
🏳️‍🌈 lgbtq lead / major side characters
🌸 neurodiversity and trauma
♿️ disability
✨ New Release Challenge
💨 Beat the Backlist
📚 Back to the Classics
📖 Library Love Challenge
🌍 #YARC2019
🎧 Audiobook Challenge 2019
In general, August was a pretty good reading month! I managed to read ten books, and I'm really proud of how it went because it was an incredibly stressful and busy month. However, most of them were either sneaky reads on the plane (thanks, 3 hour delay) or audiobooks (currently, I have not been able to read anything that isn't audio because of school, which SUCKS).
I also completed my Goodreads challenge of 100 books! I'm really stunned at how quickly I completed this goal, but since I've done that, I'm trying to hit 150 books (which is SUCH a stretch, but you know what? I'm going to try.
Hungry Hearts edited by Elsie Chapman and Caroline Tung Richmond ★★★★★ // An interconnected YA anthology about food, culture and with diverse characters is a book that I was certain I was going to 5 star, and I'm so happy that I was right. More thoughts here.
The Diviners by Libba Bray ★★★★☆ (4.5) // This is one of the best character driven series I've read, and I LOVED rereading this. The audiobook was absolutely phenomenal. More thoughts here.
Again, But Better by Christine Riccio ★★★☆☆ (3.25) // Certainly an intriguing novel with a great study abroad aspect, but a novel that does not avoid common debut mistakes. More thoughts here.
Natalie Tan's Book of Luck & Fortune by Roselle Lim (3.75) ★★★★☆ // A quiet, unique story about cooking, Chinese culture and tinged with a pinch of magic. More thoughts here.
The Vanishing Stair by Maureen Johnson ★★☆☆☆ (1.5) // I think I found my least favourite book of the year, and I'm kind of disappointed. This series just keeps letting me down. More thoughts here.
Maid by Stephanie Land (no rating) // I don't think I'm going to rate this, purely because this was non-fiction. However, this was an interesting read, but did get repetitive after a while. Thoughts to come in my next recent reads post!
Finale by Stephanie Garber ★★★☆☆ (3.5) // I'm really glad I finished this series, honestly. This was a good conclusion, but I wanted MORE. Thoughts to come in my next recent reads post!
The Unhoneymooners by Christina Lauren ★★★★☆ (3.5) // This was such a fun novel with the MOST wonderful family & an interesting enemies-to-lovers dynamic. Thoughts to come in my next recent reads post!
Alex, Approximately by Jenn Bennett ★★★★☆ (3.75) // Thoughts to come in my next recent reads post!
The Female of the Species by Mindy McGinnis ★★★★☆ // This was dark, gritty & had really fascinating, complex characters. And that end? Wow, I knew it was coming but it still hit hard. Thoughts to come in my next recent reads post!
---
READING STATISTICS:
Since I am highkey a stats nerd and have been recording my monthly reading stats in my reading bullet journal anyway, I've decided to add a little section for my reading statistics for the month! I find stats so interesting and I think this will provide further insight on what I read.
And honestly, I can't be bothered to make pie graphs, so I'm just going to post the picture from my reading bujo (I know the bottom is not completed, but let's just go with it).
---
[Quick Access To My August 2019 Blog Posts HERE]
TOP POST OF THE MONTH:
I suppose you all seem to like my wrap ups? Glad you do 🙂
MY FAVOURITE POST OF THE MONTH:
I know I use template headers, but I'm talking about my discussion post on why I don't use Bookstagram. I had a lot of fun writing it, and a lot of you seem to relate to it, which is awesome!
OTHER POSTS OF THE MONTH:
Links Found Below!
---
Since August was INSANELY busy for me (it's September when I am writing this and I'm truly exhausted and drained), I was even worse than normal with commenting, both on other people's posts and replying back to comments. I did find the time to read a bunch of posts though, and there were so many amazing posts that you all generated, and I just need to take some time to appreciate them!
---
Honestly, life-wise, I think August has been both the most busy and interesting (in terms for you all, but when I say interesting, I mean chaotic) month this year, and maybe ever? I have literally been NON-STOP and it's … a lot.
China & Hong Kong Trip! I took a trip with my family to visit China, and Hong Kong (on the way), for two weeks. It was busy, swanky, interesting, and … wild. A quick storytime: I literally managed to escape half an hour before the first (or one of the first??) violent protest in Hong Kong at Times Square. It was a trip filled with a lot of delays (thanks, airports) and me running on not much sleep. If enough of you request it, I'd be totally down to write up a travel diaries post about it!
Social Outings & Farewells. I managed to say goodbye to a few friends before I left and spent some quality time with them, which was a lot of fun. And I miss them. A lot.
IGCSE Results! After labouring over IGCSEs for two years, I got my results mid-August, and they were … alright, I guess? I am incredibly proud of what I got in my weaker subjects, but not so much on my stronger subjects, which is a shame. And I don't think I got the results I'm capable of getting, but then again, my old school barely supported me (which is lowkey tea for another day), so …
I pierced my ears! I posted this briefly on Twitter, but I finally pierced my ears. And it was terrifying because my biggest fear is needles (or needles/blades/guns etc. through body parts), but I'm so so happy that I did it, because honestly? I love how I looked in them.
I moved to Bangkok + Starting At A New School. Bangkok has such great food but ngl I do miss Singapore and the safety around it! But I LOVE the classes at my new school (also no maths WOOP) and I'm trying to find my people right now, lmao. I also started swimming again, which is not fun and not good.
Also, I broke my glasses. And promptly got new ones, which was a relief.
And I've screamed about this too many times, but I co-won the Small Book Blogger Award from the Third Book Blogging Annual Awards with the AMAZING Olivia @ Purely Olivia? I still cannot believe this is true. I think I'm dreaming. And also, crying. (THis is the last time I'm talking about it I SWEAR).
---
MUSIC
Monthly Playlist: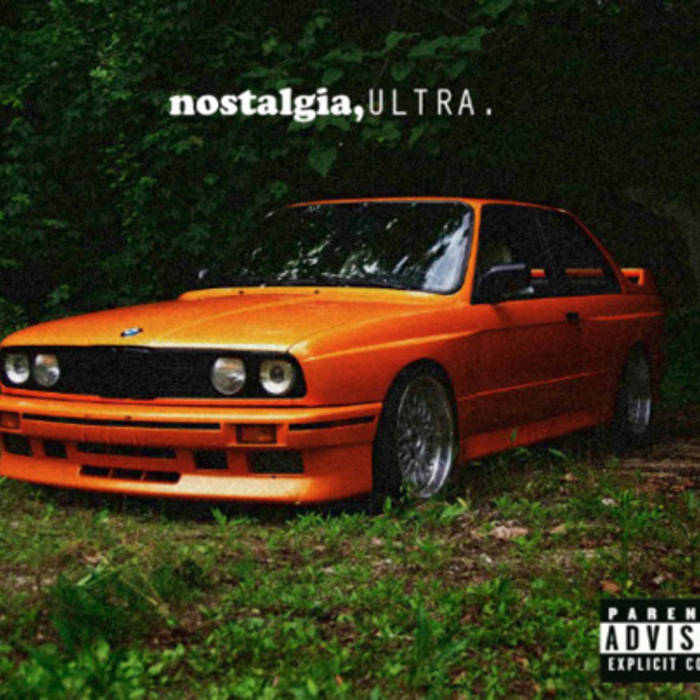 White Ferrari by Frank Ocean – Blonde, 2016
Nights by Frank Ocean – Blonde, 2016
Novacane by Frank Ocean – Nostalgia, Ultra, 2011
Scorpio Rising by Soccer Mommy – Clean, 2018
Close to You by Frank Ocean – Blonde, 2016
False God by Taylor Swift – Lover, 2019
Take Me To Church by Hozier – Hozier, 2016
Paper Rings by Taylor Swift – Lover, 2019
Cruel Summer by Taylor Swift – Lover, 2019
MONTHLY FAVORITES
WHAT I WATCHED
Oh my god, you guys, I watched so many movies/TV things this month! Which was kind of surprising, because you know that I don't watch that many movies/TV shows normally. I think it was because I was on the plane a lot/the hotel TV had it on, so.
And all the things I watched this month were SO good. If only my reading was this good.
Movies
Four Weddings and A Funeral ★★★★★ (4.75/5??)
This was such a fun re-watch! I had re-watched Notting Hill in May, and I really wanted to revisit this other classic Hugh Grant film. So I decided to play it and watch it while I was packing for my China trip, and I had so much fun. I loved how awkward the main character was, the kinky humor (which, by the way, I love! And also, just the general humor that had me cracking up at 2 AM), the romance and the whole British-ness of it. I love so many things British, which seems only fitting since I'm a British international school now. And no, I don't think I'll be watching the new TV series of it. It's the classic for me.
Crazy Rich Asians ★★★★★ (4.5)
Still a favourite that resonated with me DEEPLY. Since I talked about it in my September 2018 Wrap Up, I'm not going to delve into it too much here. I loved how proudly Southeast Asian it was, the relatability of it, and the humor. Just another fun romp that I just had such a fun time with.
Mamma Mia 2 ★★★★★
I KNOW Mamma Mia is a classic, but I liked this one SO MUCH more. The juxtaposition was fantastic, the Donna timeline was SO GOOD, the songs were amazing, and the cast & humor? STILL perfection. This film is just one of those films that make you smile so much until it hurts. This is another rewatch, but again? Still loved it.
The Hate U Give ★★★★★
And another 5 star film! I finally stopped procrastinating and watched this movie this month, and you guys – it was SO GOOD. I cried (and nearly cried) SO MANY times, and this is such an important film with such heart, so much to offer and with the most memorable characters, themes and world. So glad I got around to watching it and comes HIGHLY recommended from me.
Sleepless In Seattle ★★★★★ (4.75)
Another cult classic that I finally got around to watching! This one does get a bit of a mixed rep, but I loved it SO MUCH. The film was just so beautifully made, the actors so good, the characters wonderful and it just truly enraptured me. Admittedly, the female main character did creep me out a little purely because she showed some stalker-ish behaviour and treated another male character pretty badly, and the son was a little manipulative? But this film is GORGEOUS and BEAUTIFUL and such a great movie of escapism with a beautiful fairy tale feel.
TV:
Friends (Season 8) ★★★★☆ (4.5)
I still love Friends SO MUCH. This was another solid season, with great character dynamics, hilarity and is just so fun. I honestly don't know what to say about Friends that I haven't already said, but right now, this is probably my second favourite TV show of all time (after Brooklyn 99, of course). But seriously, if you haven't watched it, you really need to. SO. GOOD.
---
Figure out what to do about blogging in August. ❌✔ I managed to schedule enough posts for when I was away in China, but I ended up having to take a little semi-hiatus of sorts right after, since I was packing to move, so.
Buy and gather all supplies needed for the move. ✔ If I didn't do this, I'd be kind of screwed, so.
Revamp my closet. ❌✔ I mean, sort of? This one is kind of hard to decide on, but I think I managed to get some clothes.
Pack up! ✔ Again, another goal, I had to complete.
Farewells. ✔ I talked about this in my life updates section, but yes, I managed to say goodbye to and spend some quality time with some of my friends! (Not all of them, but it's okay).
---
Keep up with homework.  I've barely started the second week of school and I already have SO MUCH homework. And my main aim in September is to keep up with it at a healthy level, and get help for that if I need to, because I put a lot of stress on myself quickly.
Find my people.  I'm going to be at my new school for two years, so I really need to find my people and some real solid friends, lmao. Love that for me!
Figure out what to do about blogging in September. ❌✔ With all the work (and all the things!) I'm doing in September, I need to figure out how I can balance blogging and life and reading without dying of exhaustion.
Read 12 books! ❌✔ I know I just said all of that about not stressing and what not, but I REALLY want to hit 150 books this year if I can. Which means reading an average of 12-13 books a month, which, like. Phew. Is a lot. But worst comes to worse we can cram with audiobooks in November and December!
But also chill out a little, lmao. ❌✔ I just keep contradicting myself, but I need to take some time and breathe a little and not die. Because this isn't where it gets worse yet. Maybe go out with some new friends? Take a night (or two off)?
---
Honestly, at this point, I don't know what's ahead of me other than me drowning in school work and just trying to balance things in general? Which is … fun.
Like, A Level work is A LOT. I'm loving my classes, but still – the homework just keeps coming and getting worse.
I'm also going to be doing a lot of uni visits! Columbia, Princeton, Vanderbilt, Northwestern, and Duke are coming to Bangkok tomorrow, and I'm going, and Brown and Penn are coming on the 22nd, which means A LOT of travelling. In Bangkok traffic. Which … yeah. Is a Lot. But I'm also very excited!!
---
How was August for you? What was your favorite book that you read this month, and how was your reading month? Any other favourites? Bloggers, what were some of your favorite posts this month? Feel free to share them here! Did you set goals last month, and how did you do on them?
I would love to know.
I hope August is wonderful for you all!