September has come and gone, and with that, we have only 3 months in 2019.
HOW. I am actually in shock.
Even though I have traditionally always loved Septembers, this one was an alright one, and I am far, far more excited for October. And not for the reasons you think.
I'm sorry this is coming like 2-3 hours later than my regular posting time, but at least it's here? I'm going to try and be more on time with my posts and do lots of scheduling.
---
BOOKS I READ:
EMOJI KEY:
☀️ lead / major side characters of color
🏳️‍🌈 lgbtq lead / major side characters
🌸 neurodiversity and trauma
♿️ disability
✨ New Release Challenge
💨 Beat the Backlist
📚 Back to the Classics
📖 Library Love Challenge
🌍 #YARC2019
🎧 Audiobook Challenge 2019
Especially when you consider the fact that September was a pretty busy month for me (school wise), I had a fantastic reading month, since I ended up reading 14 books. Granted, most of them were audiobooks, short stories and graphic novels, but I'm really happy with my reading this month. And I managed to get ahead of my monthly reading challenge, which is great.
The Hollow of The Three Hills by Nathaniel Hawthorne (read for school) ★★★☆☆ // This was an interesting read, rich with symbolism and with a pretty good ending, honestly. More thoughts here.
Legend (Legend, #1) by Marie Lu ★★★★☆ // I actually love Marie Lu so much?? This was such a fun reread, and the world has entranced me. More thoughts here.
The Happy Prince by Oscar Wilde (read for school) ★★★☆☆ (3.5) // I did like this story a lot initially, and it had some great messages, but four lessons (each lesson is 55 minutes) and one 1000 word essay later, I am actually so sick of it. More (objective) thoughts here.
American Royals (American Royals, #1) by Katharine McGee ★★★★★ // This was initially a 4.5 star read, but you know what? I'm gonna give this the 5 star rating anyway. I had so much fun with this, LOVED the drama and think back to moments in the book constantly. I am DYING for book 2. More thoughts here.
Lair of Dreams (The Diviners, #2) by Libba Bray ★★★★☆ (3.5) // I will always stand by my statement that rereading this series by audio was one of my best bookish decisions this year. Granted, I felt like the Diviners was a stronger installment than this one plot-wise, but I am absolutely in love with these characters. More thoughts here.
The Door In The Wall by H.G Wells (read for school) ★★★☆☆ (3.25??) // Objectively speaking, this is a great story, but not my favourite, not gonna lie. It made for interesting discussion, but by the time I finished this story in class I was jumping up and down with joy. More thoughts here.
Prodigy (Legend, #2) by Marie Lu ★★★★☆ (4-4.25?) // I said in my recent reads post that I would die for June and Day, and that pretty much sums up how I feel about this book, and series in general. More thoughts here.
Frankly In Love (Frankly In Love, #1) by David Yoon ★★★★☆ (4.25) // This was such a solid read, and I had a great time with it. We stan proudly Asian books with complex Asian characters! Also, I found out the Yoons are coming to Singapore, and I'm actually SO sad I can't go (~living in a different country things~). More thoughts here.
Champion (Legend, #3) by Marie Lu ★★★★☆ (4.5) // This book makes it obvious that Marie Lu has really improved as a writer, especially from Legend. This was a great conclusion, and it hurt yet was so realistic. More thoughts here.
Laura Dean Keeps Breaking Up With Me by Mariko Tamaki ★★★☆☆ // I've been wanting to read this one for ages, and while the art was gorgeous, the lack of connection I felt and the lack of development really bumped this book's rating down for me. More thoughts here.
Life Before Legend (Legend, #0.5) by Marie Lu ★★★☆☆ // Cute and interesting, but as a whole, this hit more middle of the road for me. More thoughts here.
Life After Legend (Legend, #3.5) by Marie Lu ★★★★☆ // I love this one so much, even though it broke my heart and put it together again. I love my soft babies so much. More thoughts here.
Going Off Script by Jen Wilde ★★★★☆ // A fun, cute read with a great LA setting, with film and all the summery vibes, albeit with a highly one-dimensional, cartoon-like villain. More thoughts here.
The Poet X by Elizabeth Acevedo // While the audio really enhanced the experience of listening to this one for me, much of this hit way too close to home for my liking, upset me and really impacted my reading experience. More thoughts here.
---
READING STATISTICS:
---
[Quick Access to my September 2019 Blog Posts here]
Note: To make this section shorter, I'm just including a link of all the posts I posted in September above and my favourite post(s)? I'm tired and lazy and this will also save everyone's eyesight.
TOP POST OF THE MONTH:
Clearly, my wrap ups are thriving? I guess?
MY FAVOURITE POST OF THE MONTH:
I know that my posts were very standard and not particularly noteworthy this month, but I just had so much fun with this? I don't know, there's something about TBR posts I enjoy doing and this is also one of my favourite readathons, so I'm very happy!
OTHER POSTS OF THE MONTH:
---
I'm removing this section for this month because I am ashamed to say that I haven't commented on anything (thank you A Levels) but hopefully can revive this section for October!
But please feel free to send me any links to any great blog posts 🙂
---
Honestly, September was a pretty busy month life-wise, and it kind of blurred together.
But I guess the most noteworthy thing is that I'm in a new school in Bangkok doing A Levels? I love my classes academically (because YES to choosing your own subjects) but it's at the point where there is SO much work.
And I'm making friends?? I guess? Which is cool.
I literally am getting involved in so many extracurriculars and it's a lot – and I also got a leadership position (in my school's Charity Committee)! Which is pretty cool, considering I'm a new kid – and I plan to do lots of things (and probably more extracurriculars)
I also went to so many uni visits, which was awesome! So many great unis came in and it's pretty cool they all came to Bangkok, and it was fun because I went with a bunch of friends and we all hung out, ate and got bubble tea. These visits are also helping me narrow down my shortlist considerably, and if I'm being honest – I can't wait to go to uni.
On that note, Bangkok has lots of bubble tea. And I am THRIVING.
---
MUSIC
MONTHLY PLAYLIST:
SUPERPOSITION by Daniel Caesar and John Mayer (CASE STUDY 01, 2019)
I Think He Knows by Taylor Swift (Lover, 2019)
Afterglow by Taylor Swift (Lover, 2019)
MONTHLY FAVOURITES:
WHAT I WATCHED:
MOVIES/TV
Murder Mystery ★★★☆☆ (3.5)
This was a pretty fun and funny, well mystery! While this wasn't mindblowing or anything, I found myself pretty entertained and enjoying the journey of the movie. And I'm actually Trash for anything with murder, terrible people and enclosed spaces, so.
Nanny McPhee ★★★★☆
I ended up watching this on Netflix because my sister forced me to rewatch this with her, but it ended up being a pleasant surprise! I just Love British films so much, and this cast is amazing. The children also made my sister and I nearly die laughing, so.
I know this is a children's movie.
But I am Baby.
This Is Us (Season 1, in the middle of)
So far, this is a pretty solid series. The actors are so amazing (Milo Ventigimilia and Sterling K. Brown especially) and this is so beautiful and intricately woven. I'm not putting a rating on it now since I haven't finished the season yet, but it is pretty slow, even for a character-driven series, not gonna lie.
The Good Place Season 4 (ongoing)
Yes, you did not read this wrongly – The Good Place is back! So far, only two episodes have come out, but they're both SO strong. I think where the Good Place really thrives is within the Neighbourhood, rather than on Earth, and for that reason, that's why Season 2 and Season 3 were not my favourites. This show is so funny, the characters so wonderful, and I'm so sad there is only 11 episodes to go. Also, I need to listen to the podcast.
The Selection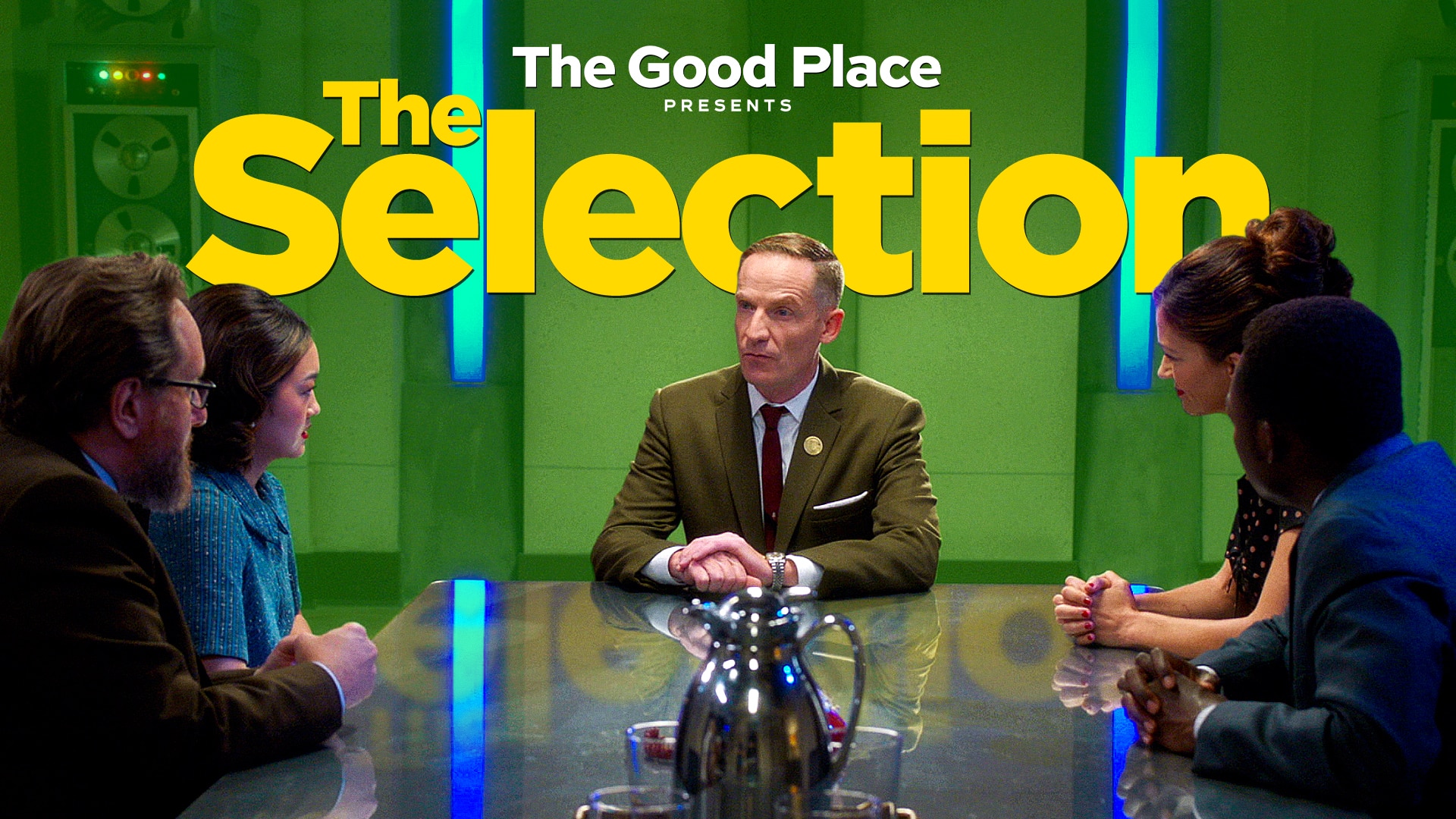 This was a fun series, and is great for if you want extra The Good Place content. The Bad Place demons are actually so funny, and also – I love Marc Evan Jackson. That's it. That's the Tweet.
---
Keep up with homework. ✔ I have done this! Albeit because I have to, so this has led to a lot of long weekends dying from school.
Find my people. ❌✔ I don't know, somewhat? I'm getting there. I think? I want to get close to a lot more people, though.
Figure out what to do about blogging in September. ❌✔ Well, kind of? This month has been a lot of finishing a blog post one hour before it's meant to be finished.
Read 12 books! ✔ Done! Since I've read 14 books this month, I only need about 12 books, but I want to get ahead.
But also chill out a little, lmao. ❌ Self-care? Don't know her.
---
Answer all, or as many comments as possible! Because of life things, I have gotten so behind on replying to comments, and I feel really bad for doing so. Therefore, in October, I really want to prioritize this.
PSAT and SAT preparation. Since I have my PSATs in mid-October and my first SAT test in December, I truly need to get going on preparations for the SATs. Most likely during half term?
Read 12+ books. Since I foresee November as being a slower month in terms of reading, and I don't want to panic rush read in December, I'm really going to prioritize reading as much as possible (without straining myself) in October, so I can get ahead of my challenge. Also, I do have half-term, so.
Diversify the types of blog posts I write. In September, my blog posts were all the standard kind of posts, and while they were somewhat fun and pretty easy to write, I felt they were kind of boring and repetitive. So in October, I really want to make an effort to push myself to write different types of posts (Tags? Discussions? Fun things? Hopefully).
Have my blog posts done and scheduled a good amount of time before the posting date. Recently, even though I've gotten blog posts up consistently, I've been generally finishing posts one hour before they're scheduled to go up. Which is frankly, a very, very bad habit that I need to get out of. So from now on, I want to have all blog posts scheduled at least 24 hours before they are meant to go up. I'm giving myself that leeway because of school, but seriously. I need to pull myself together.
Update all revision things. Since I'm sitting my AS Level exams in May (which is basically half an A Level) I want to make sure that all my revision notes and all are updated by the end of half term, so I don't have to stress write them in March and April. I learnt this the hard way during IGCSEs.
Work. On. History. This is kind of a new one for me, since History is one of my stronger subjects, but AS History is so hard, and I'm struggling to understand the content. Therefore, I really want to make sure I understand so I don't continue to struggle like a dying seal.
Solidify friendships and make an effort to get to know people more! People in my current school seem pretty nice so far, and I really want to make an effort to both socialise with others more and to solidify the friendships I do have, because I'm going to be here for at least a year, instead of retreating into my phone when I feel socially anxious. It's actually a problem.
Spend time with friends! Since I'm heading back to Singapore for half term break (YAY), I'm really going to try and spend more time with my friends in Singapore. They're the real ones, and I actually love them so much.
---
<big>My Birthday!!</big> My birthday is going to be in three days (at the time of publishing this) and I'm turning 17. Oh my god. I actually am so excited for it!
<big>More school work and extracurriculars.</big> I'm not expecting my schoolwork/my workload to slow down, so I'm really trying not to die. Which involves relying on my frees. Extensively.
<big>PSATs.</big> I'm taking my PSATs in two weeks, and I haven't done any practice yet. Which is insane. And I'm kinda scared, not gonna lie. But it's not the real thing, so it's okay.
<big>My half term break is coming up in mid-October!</big> Although it's only a week, I'm planning on maximising it. I'm heading back to Singapore during my mid term break, and meet up with friends (including surprising my best friend at her birthday party), and celebrating me and my sister's birthdays (albeit belatedly) there. Which should hopefully be fun! I actually miss the people in Singapore a bunch.
<big>Hopefully just spending time with my friends in Bangkok?</big> Which should hopefully involve many, many bubble tea dates. Because spoiler: Bangkok is full of people who love bubble tea. And I am LIVING.
---
How was September for you? What was your favorite book that you read this month, and how was your reading month? Any other favourites? Bloggers, what were some of your favorite posts this month? Feel free to share them here! Did you set goals last month, and how did you do on them?
I would love to know.
I hope October is wonderful for you all!