So, today I turned 17??
And I am … genuinely confused, because, you see,
Mentally and physically. Like, if you met me you would think I look seven or something.
Also, I love this meme so much.
But that's not what we are here about! So in honour of me turning 17, I'm going to gush talk about 17 books/series that I love that have made an impact on my reading life somehow, and just talk about how amazing these books are.
Disclaimer: Because I am basic (😢), I know there are so many repeats here to the point where a book has become my entire brand, so I'm sorry for reiterating. But also, I love these books so much that I will take any opportunity to talk about them, and this is part of the package deal when you read my posts, so.
Also!! The books are in chronological order (in terms of my life), not by how much I love each book, because that would be cruel. And they all hold a special place in my heart, so ¯\_(ツ)_/¯
---

Roald Dahl novels
Okay, the first one here. This is honestly what made me truly get into reading as a little, small, kid. I have so many good memories associated with these books – Roald Dahl is just such a great, funny writer and I remember my parents reading this to my sister and I all the time before we went to bed. These books are a key part to me becoming a reader (like lowkey to more invested) and I'm so thankful for them.
The Harry Potter series
I know that this is the most basic of answers you can give, but seriously, this series changed my life, and I'm not joking. Yeah, I get that there are a few people who didn't love them, but it changed so many people's lives, and for good reason. This was the series that introduced me to fantasy, made me a die-hard, hard-core reader, introduced me to fandoms, shipping, strong, smart female characters (Hermione Granger was, and is still is my favourite, and I relate to her A LOT) and the fanfiction community. I was in DEEP, you all. I have so many problems with J.K Rowling now, but this is one of the few cases that I can separate the art from the artist, because this series (and especially the foreshadowing) is truly perfection, and you can't tell me otherwise.
Percy Jackson series
This is another milestone series for me! Even though I don't love it to the extent of Harry Potter, it was hugely significant in my life as it consumed my life at the time. I connected with so many people over this series, and I don't know how to explain it, but it was just super important, and led to me reading more of my favourite series.
The Hunger Games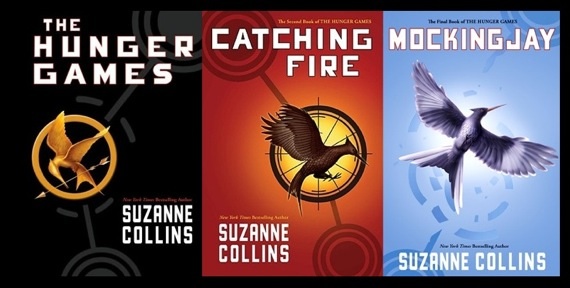 Another milestone series for me! This series is what transitioned me from middle grade to YA (I mean, the last few books in the Harry Potter series is technically YA BUT I was like 10, so), this was the one that did it for me. It also introduced me to the YA dystopian rabbit hole, which I, uh, did go down on, like most people in the community, but anyways. I still have a deep love for Catching Fire (if you want to know how to make a perfect middle book, please read it) and this was the first series that my ship did not go as I wanted it to. Little me wanted, uh, (spoiler for anyone who hasn't read it, just in case) Katniss and Gale to end up together, so.
And now? I choose Team Katniss.
Murder on the Orient Express
The first book where I found my love of murder mysteries and how to craft a fantastic mystery/thriller novel! This one is a classic for a reason, and I also discovered my love for detective stories (hello, Hercule Poirot). I remember finding the ending so brilliant (even though my dumb, young self spoilt myself for it) and just loving it as a whole. I reread this in 2017, and as of then, it still holds up. It is brilliance in a book.
The Sherlock Holmes Series
This was where I further realised how much I enjoyed murder mysteries! (I hope something isn't wrong with me) and kind of delved into classics, I guess? Even though I don't consider myself to be much of a classics girl. Outside of Murder on the Orient Express, this was the first time I read a huge classic, since little me had a copy of all the stories and novels binded together and what not. I also found Arthur Conan Doyle, an author who I really enjoyed (a little off-topic, but I read his short story How It Happened, and loved it, so he still holds up I guess)?
And not to brag, but getting through that whole volume and reading all the stories at the age of 12 which is lowkey my crowning achievement for lil reader me (and frankly, my reader self in general), and I really should think about doing a reread for at least some of them this October, because hello ~mystery season~.
The Shadowhunter Chronicles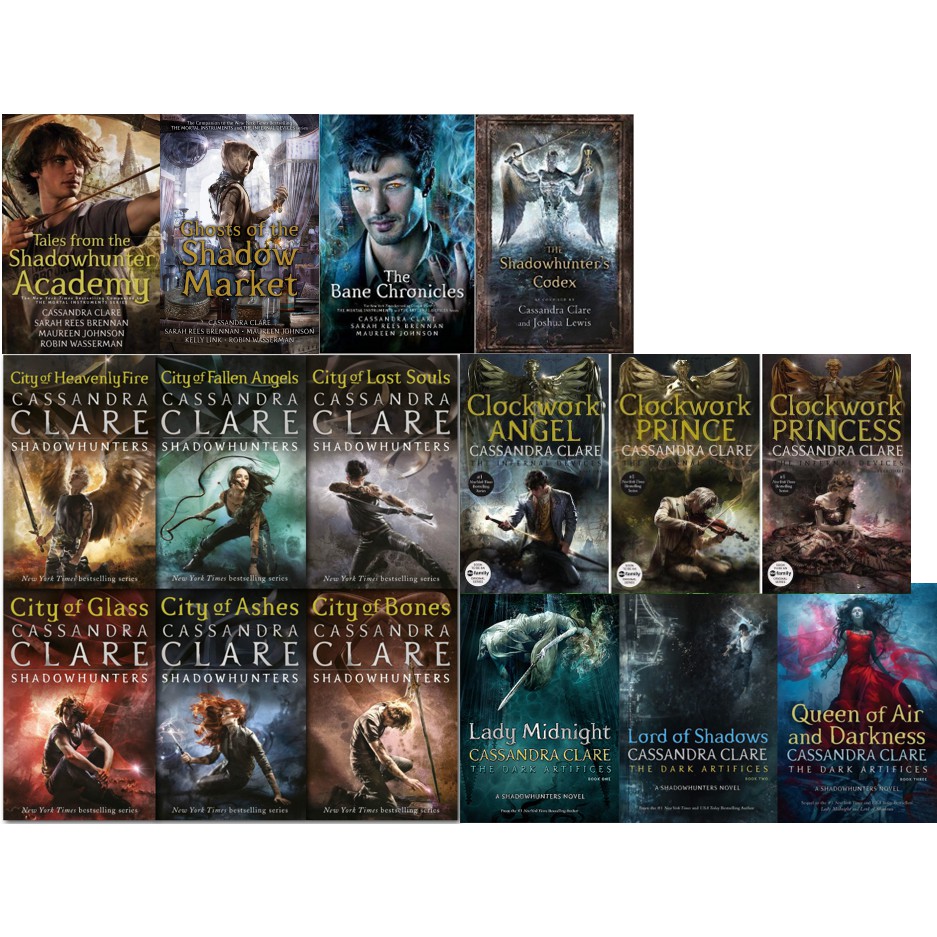 This is a series that I love with all my heart! I decided to pick up this series back in 2013 since baby me wanting to try all the "popular" YA series, and I did not know what a ride I was in for. Admittedly, the Mortal Instruments is not the best series, but since day 1, I have been captivated by the Shadowhunter universe and some of the characters have truly stolen my heart. I truly believe that the Infernal Devices series is one of the best series to exist, ever, and I am complete Trash for Lady Midnight, because hello? Perfection? We found it. (Along with Clockwork Princess even though that broke my heart).
I just love my little angel-human babies, I guess.
If I Stay
While this is still one of my favourite books of all time, I do think the movie had a bigger impact for me, but this is a book that still holds a soft spot in my heart. It is the first book where I came close to crying (because I am a cold, cold reader emotionally). This was one of the first YA contemporaries that hit HARD for me, and I truly believe it is a work of art. It is so powerful and tender and just beautiful, and jeez!! The concept!! I felt so much emotion reading this and just thinking about it makes me e m o t i o n a l. It's just the themes and the characters and I !!!
I'm gonna stop talking about this now because if I go on all you'll be reading is  my incoherent screaming, and no one needs that in their life.
The Legend trilogy by Marie Lu
Hello! My name is Taasia and I'm a Marie Lu stan – and this is where I found her. If you ~just~ couldn't tell, Marie Lu is one of my favourite authors and I would die for her. This was just great, which was reinforced by my reread of it for the Legend Readalong in September. It was the series where I found that I still like YA dystopian, to a certain degree, after having been tired out by it. I'll be honest here Legend wasn't her best, but she!! improved!! so much!! and the glow-up? There. But it's here for sentimental reasons okay. And even though it didn't really hit until recently, it is so awesome that a Chinese author hit the New York Times bestselling list in 2011 – she SNAPPED, and we love her.
Also, shout out to Champion especially. If you want to know how to break me and my feels in a realistic, but emotionally TORTUROUS conclusion, please read this. but also, don't. I am baby and don't want to be burnt further 😦
An Ember in the Ashes series
I am truly OBSESSED with this series, and even though the third book isn't as strong as the others, I LOVE this series deeply.  This was one of the first times I understood the rush of binging a series in a few days, since I binged it at a time where I had no commitments. It solidified my love of fantasy, and is just BRILLIANT and GENIUS. Especially the first book. This just holds a special place in my heart, and if Roman-inspired fantasy with Asian and proud main characters don't sell you, I don't know what will. I miss that feeling, and I will forever associate this series with that feeling.
And I am a proud Helene Aquilla stan, and I truly don't understand the excessive amount of hate towards her.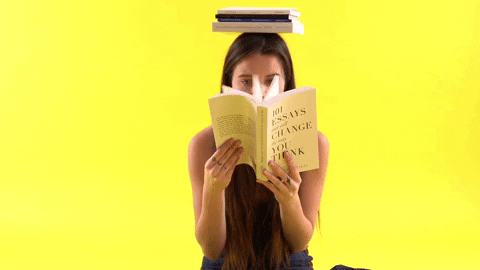 The Hate U Give
Man, this was just powerful. This got SO much hype in 2017 and frankly, still does, and I 1000000000% agree with it! It got me really thinking about issues that society didn't really like to talk about (and that many people don't want to talk about), and I think it was a book that pushed me towards social and political justice, and advocating for social and political issues as a whole. The realistic portrayal of family and police brutality was just so poignant and so needed in YA, and this did major things in the book world, and the positive impact it has had makes me so happy. I also found some of my favourite characters and favourite relationships ever, and I truly cannot name a single flaw in this book.
Perfection in a book? I think so.
Simon vs. the Homo Sapiens Agenda by Becky Albertalli
This is one of my favourite books of all time duh, and is one of my top two favourite happy books and one of the first books with LGBTQIAP+ representation I read. It introduced to Becky Albertalli, who I consider one of my favourite authors, and was everything I needed at the time. I swear, the discovery of Simon and the Simonverse was lifechanging. I have never met a character who loves Oreos as much as I do, and thinking of this book makes my heart swell with happiness. The movie adaptation is one of the best adaptations I've ever seen, and it made me sob with iced coffee cups.
Yes, you read that correctly.
ICED. COFFEE.
Another reason I loved it so much was that I found it in a place in my life where I was still adjusting to a new environment, and it was something I could hold on to. I just have such a strong attachment to these characters and this world, and I don't know what else I can say without just keyboard smashing, so I'll leave it here.
The Strange and Beautiful Sorrows of Ava Lavender
Jeez, this is one of the most beautiful books I have ever experienced, both inside and out. The Strange and Beautiful Sorrows of Ava Lavender is where I discovered my love for family-driven, generational stories, and it completely captured me in its gorgeousness. I can still distinctly remember the characters and their stories, and the generational aspect was done perfectly. This was so beautiful and wonderful, and it just spoke to me in a way I can't describe. I know this is fairly (?) underrated, so PLEASE read this if you haven't.
The Seven Husbands of Evelyn Hugo
After having read it 3-4 times and constantly screaming and never shutting up about it, you all know how I feel about this book. This book is absolute perfection and is genius. Not to be dramatic, but I think this book changed my life. I don't what hit with me so much, but I think it is the character of Evelyn Hugo: a smart, ambitious, ruthless, unapologetic women of colour in a white man's world, with such excellent bisexual representation. This is just STUNNING, and so is the audiobook. This did so much good, and we love a feminist Icon who marries seven husbands and decide none of them are good enough for her, because this is lowkey the energy I need for 2019, lmao.
American Panda
I cannot believe it took me (and frankly, publishing for previously not being diverse enough AT ALL) this long (I read this in 2018) to find a book with characters I can identify with. American Panda was a book that I really connected with the plot and characters, with characters that looked like me, had similar struggles with. Even though this is a light, fluffy book, it struck such a huge chord for me that as a result, it is a book that is so special to me. And if anyone is interested, I have a review that I wrote back in 2018 here if you want to read more of my thoughts! *covers face and dies*
Crazy Rich Asians
Another case of finding characters I could relate to! And understand! This series is so proudly Asian, and it feels like coming home due to how familar the atmosphere of this book feels. This was the first time in my life that I was reading a book set in a place I was familiar with and know, namely, Singapore. In both the movie and the book, I was able to experience recognising places and culture for the first time, and let me tell you, it was such a cathartic and beautiful experience that I was whisper-shouting excitedly to my friends and nearly cried. This is when I realised how important representation is, and how much I, and everyone, needs to have the media with representation they can personally identify with, and something to connect to. I will never, forget this series and what it has done for me (and what the movie has done for Asian representation and so many people as a whole), and I am truly beyond grateful for it.
Darius the Great Is Not Okay by Adib Khorram
This is my favourite book of 2019, and for now, I find it very unlikely it's going to change. (I mean, some books do have the potential to) but I holler about this book so much that it's literally part of my brand, and honestly? I'm beyond cool with that. Since I'm a pretty cold reader, this was the first book that I fully sobbed through a large chunk of. I connected with this book on a whole different level that only one other book has managed to hit, and it was such a deeply beautiful and wonderful emotional catharsis. I related to so much of what Darius was thinking and feeling, and I need to get my old hardback copy ASAP so I can annotate this book (and cry a river) again. And the fact that this is getting a sequel? My. heart. Imploded.
Also, you can check out my review (one that I am actually proud of WOW) here!
---
So, what are some of your favourite books that have changed your life? Are any of your favourites on this list? What are your thoughts on birthdays, and what month is your birthday in?
Wishing you the most magical of days!