The intricacies of rating books is a very complicated, strange system.
And mine, especially knowing me, is, um, no different.
Since I've wanted to write a discussion/chatty post for a while now (and I couldn't really because school has been eating all my time) and so I decided to talk about how I rate books and my rating system as a whole!
I was inspired by my lovely friends, May @ Forever and Everly and Marie @ Drizzle and Hurricane Books who wrote similar posts, so please check their posts out because they are brilliant and amazing and deserve all the love! (If you're in the book blogosphere, you probably already know them, but please check them out anyway!
---

How I Rate Books
Plot
While I am able to love character-driven stories, my impatient self does need some sort of plot to continue on. A major reason why I pick up books is because of the plot I just won't pick it up if it doesn't appeal to me. I do love a plot that is intriguing, unpredictable and keeps me engaged, because that is how I sleep way too late finishing them I binge books! Plot is way more important in SFF works compared to contemporary, because I can totally work with contemporaries with little to no plot.
Characters
This is one part that can make or break my enjoyment/perception of a book. One of the reasons I read is to find favourite characters, and especially characters I can relate to or will stan forever. I have to genuinely care, or at least be interested in what will happen to your characters in order to keep reading. Characters can help me look past other aspects of the book that I don't like as much/dislike/even hate, so if there are characters I find as interesting as watching paint dry, that annoy me or piss me off, there is a very, very low chance of me liking a book.
An example of this is the Infernal Devices series. I absolutely LOVE pretty much all the main characters there, and it is literally the highlight of the series for me!
Writing
This one is a little bit of a mixed bag! I mentioned earlier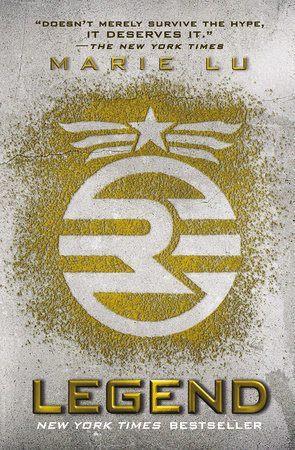 that I can look past this if the book has other stronger aspects that I really like, but this is still important to me. It is kind of linked to pacing, because one does influence the other.
But the main thing about writing is that it has to have at least one of two things – it has to be compelling or it's just objectively great. An example of good writing is Marie Lu! She doesn't have flowery, purple prose-esque writing, but her writing is so simplistic but so, SO compelling.
Atmosphere
This is kind of sort of linked to writing, but this is basically world-building, in a way? I don't know how to explain this, but it's like how well a book can immerse me into the world and the book itself. So, it's a very, very personal thing. Obviously, this is more relevant for SFF titles, but this is something that can really be. An example of this is An Ember in the Ashes series. I was so immersed and so sucked into this world and I couldn't help but binge the first two books in the series in two to three days and was (and still is!) so fascinated with the world. I am absolutely OBSESSED.
Enjoyment
This is very self-explanatory, but enjoyment is basically one of, if not, the deciding factor of how I rate a book. Because if I enjoyed a book a lot, I can ignore some of the other aspects of it and bump my rating up for it. Examples of this is the addiction factor – if I'm addicted and can keep turning the pages and am just super enjoying the book, I will likely give it a high rating. My number one example is American Royals by Katharine McGee! It's not objectively the best book, but the addiction factor was so good and I enjoyed it so much, and therefore it got a high rating.
Pacing
I am someone who can get bored easily, but this isn't one of the main main deciding factors for me. This will affect my rating if I feel like it goes to the extremes (e.g if it's too fast or too slow). This is reliant on the plot and the writing, because sometimes writing styles like flowery writing can bog down the pace of the story.
My Personal Situation
Marie touched on this in her post, and I 1000% agree with her! The time and (personal) place in which I read books do end up affecting my rating. For example, if I'm in a reading slump, feeling down, feeling more lenient, wanting more of something. Certain books would not have gotten 5 stars if it wasn't for the state of mind I was in. I can't think of any examples of this right now, but there are definitely some.
Emotional Reaction
I consider myself to be a very cold reader, so if a book can evoke some sort of emotion from me, it's going to be memorable. This ranges from not affect my rating at all to totally changing the game, and is another thing that is very personal to me.
So this can be something like laughing a lot to crying to relating a great deal to thinking about it frequently. Because if I have a strong emotional reaction to it, it's going to stay with me. But if something is objectively really good or other factors outweigh it, it doesn't completely affect my rating.
Examples of this include Darius the Great Is Not Okay by Adib Khorram and American Panda by Gloria Chao! These books have had a profound impact on me because of the relatability factor.
But just because I can't relate to a book/show a strong emotional reaction to it doesn't mean its rating will get bumped down.
My Gut Feeling
This is related to enjoyment. And this is probably the biggest deciding factor when I can't decide on a rating.
This seems kind of weird, but I just ask myself how I feel about it and where I feel it should be on the rating scale, and match it accordingly.
By matching, it normally means I think about books and the rating in which I gave them, and then compare them and rate a book then!

My Rating System
In relation to breaking down how I rate books, I thought it only made sense to talk about my rating system, and what each star rating represents for me (with examples, of course!)
5 STARS
5 star books mean that this book is my
new favourite thing ever, I will scream about it, likely have a strong connection with/strong emotional reaction to, will love and stan, and/or have impacted me in some way! 
So in other words, literary perfection (to me).
Examples: The Hate U Give or Always Never Yours.
4.25, 4.5 and 4.75 STARS
This part is where it gets … a little complicated.
So these ratings are for books that was really great, definitely a step above a 4 but there was something (or somethings) missing that I felt I couldn't give it the full 5 star. I decide whether the rating becomes a 4.25/4.5/4.75 by using a mix of a sliding scale and weighing scale of sorts.
I look at the positives and weigh it against the negatives. So if the thing that is missing is really important but I still really liked the book, I'd probably
give it a 4.25 stars, whereas for the 4.5 rating are for books that was really great but the thing missing did have an impact on me. An example of the former is Frankly In Love and for the latter is Ten Blind Dates.
4.75 star ratings are reserved for books that are so good and amazing and that I did REALLY love, BUT the small thing was important enough for me to hold back that rating. An example of this is Love from A to Z – it was so great, but there was something just … missing that I couldn't put my finger on.
4 STARS 
So this is my default "I enjoyed this book" rating. And often, these books mean I would likely recommend it to people. They're kinda like books I felt solid on, and I had some minor things with, but it isn't enough to bump my rating up/down.
3.5 & 3.75 STARS
More technical ratings, yay! These are books that were good, but didn't have enough or had something that I didn't like to gain that 4 star rating.
So these are books are kinda books I start to feel a twinge of "eh" towards, but it isn't 3 star level. Solid, but eh, if that makes sense?
An example of this is Alex, Approximately. I did have fun with it and liked it, but there was a darker aspect that I didn't expect or like at all, which bumped my rating down from a 4 to a 3.75.
3 STARS
Ah, the mediocre, middle of the road 3 star rating, and approximately no one's favourite. It's a read that is probably quite forgettable and in 3 months will think the main character's name is Shirley when it isn't, or whatever Mary Sue esque name comes in my mind.
It's reads that I feel so bleh about it and I just don't care about, or reads that I don't know what to rate it but I liked it a fair amount. I didn't hate it or anything, but it was kind of bland and nothing significant. This is where I start not to like the ratings, honestly, which is sad, but hey, but the part of beginning not to like books starts somewhere, right?
2 & 2.5 STARS
These are books that I didn't like very much, but not to the point of not liking.
Like, maybe I like one or two things, but other than that it's pretty lacking, not gonna lie. There are some redeemable qualities to it, but other than that, it's my default "I didn't enjoy this book very much" rating.
1 & 1.5 STARS
Along with 2 and 2.5 star ratings, I give books 1 and 1.5 stars very, very rarely and really hate giving them! I think part of the reason I so rarely find them is because I'm quite good at finding books I like and that appeal to my taste. Also, I do typically DNF books I'm not enjoying around the 30% mark, or after a significant portion.
1 and 1.5 stars are books that I REALLY, REALLY didn't like, and even though I'm a fairly critical reader, it occurs like once every year or something. An example of a 1.5 star rating is The Vanishing Stair, which was probably the most stagnant "thriller" I have ever read (which made me not like it) but the boarding school aspect saved it from a 1 star.
1 stars are for books that I TRULY hate. Like, I can find no redeeming qualities for, throw into the garbage kind of book.
The only example of a 1 star I can think of is Hopeless. Technically, it was a DNF, but it's a 1 star to me. Boring, with romantic tropes I can't stand. YIKES.
And thankfully, I haven't had any of these ratings in a while (I think).
---
Do you rate the books you read? If so, how do you rate them? What things do you look for in a book? What kind of ratings do you normally give to books, and are you a reader that finds a lot of 1 star and/or 5 star reads? I'd love to know.