The end of the year is coming up, which for most people, mean trying to rush read to beat their Goodreads goals.
… Which, uh, is not the case for me.
As of writing this, ya girl is still in a little bit of a reading funk, and I really want to get back into reading for fun, and not reading just for English A Level, if you know what I mean?
And this TBR post is the shortest TBR post I've ever written, and honestly, I'm proud of myself for not rambling on.
I'm removing this section for this month, since ya girl fell into a huge reading slump and only ended up reading!! One book! Which negates the point of checking in with my TBR anyways. (Also, that's just depressing).
Okay, so this TBR is primarily compromised of things I've heard amazing things about, things I just NEED to finish, things to get me out of my reading slump, and it's just pretty chill in general? I would like to read a lot of things, but if that doesn't happen, that's okay too.
And also!! Please let me know if you want to buddy read any of these books with me? Because ya girl seriously needs to be held accountable, and buddy reading could be a great way this happens.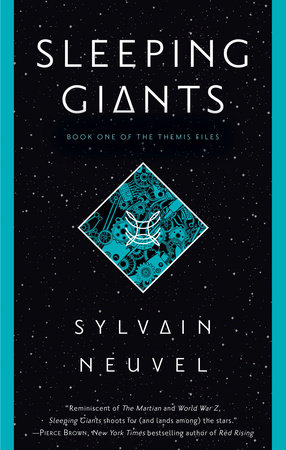 Our Wayward Fate by Gloria Chao – I already read this one before this post went up, and it wasn't my favourite, which was a shame? I still love Gloria Chao and can't wait for her future books.
Ninth House by Leigh Bardugo – This sounds like a book that I would love and was so highly anticipating, but the mixed reviews have me feeling a little iffy. However, I still want to see what I think and I'm truly hoping I love this.
Colour Outside the Lines edited by Sangu Mandanna – If you don't know, I truly love anthologies so, very much, and I've heard great things about this one! It sounds like it's going to do great things and the author line-up is truly excellent.
Rebecca by Daphne du Maurier – I've been reading this since OCTOBER, and I just. need. to finish it. And soon. I'm actually intrigued to see what's going to happen, and I also just want to say I've read this, so.
Sleeping Giants by Sylvain Neuvel – One of my favourite humans (aka the amazing May @ My 1st Chapter) recommended this as a great book to get out of a reading slump, due to the amazing audiobook performance. Honestly, I'm not really a sci-fi person, but the audiobook so far is really great and I trust May's recommendations with my life.
Serious Moonlight by Jenn Bennett – Here's another book that I've tried to read before but haven't finished yet!!  This was really cute and so fall-ish, and I really want to finish this. Someone please hold me to finishing this before the end of the year, seriously.
Permanent Record by Mary H.K Choi – I want to read more books that count towards the Year of the Asian Challenge, especially since it is nearing the end of the year! Supporting Asian (and honestly, all diverse) authors is something I love doing, and I've heard so many great things about this book that I definitely want to give it a shot at some point.
Technically, You Started It by Lana Wood Johnson – Another reading slump recommendation from May! This sounds so cute and an entire book filled with texting feels like a great way to get out of my reading slump, truth be told.
10 Blind Dates by Ashley Elston – I've already read this when it first came out, but honestly, how could I pass up the opportunity to read this during December? The answer: I don't, and have a great time re-reading it.
---
Do you do TBRs? If so, how did you do on your TBR last month? What are some of the books that you absolutely need to get to before the end of the year / the decade? (I know, I'm not ready either).
I would love to know!