New Year, New Decade … and Lots of New Goals!!
I mean, I'm just THAT person.
I'm a huge completion-ist, and I've always loved setting goals and creating task lists and just ticking them off, even though I can be sometimes, you know … not great with actually following through with them.
But regardless! Today's post is going to be me checking in with my 2019 goals (which honestly, I forgot a lot of them) and talking about my 2020 goals. 2020 is going to be a year of a lot of changes and things happening for me, which is overwhelmingly scary but I'm also interested to see where the year goes.
I'm going to talk about each section in a little more detail (especially in the 2020 section), so let's just get into the post already because this post is probably going to be nearly 3k words long, yikes!!

2019 RESOLUTIONS CHECK-IN
ACADEMICS
Focus on Maths and Science!!  ✔️❌ I mean, I did focus on it to a certain extent, but I also have no idea whether I would consider this goal to be achieved
All As and A*s in IGCSE. ❌ Yeah, this did not happen.
Practice proper IGCSE revision techniques. ✔️  Yeah, I only started doing it in March – April-ish, but I did end up finishing it?
Find effective and smart revision techniques that work for me. ✔️❌ This kind of sort of happened but also it did not happen and I'm just confused? I think it's a thing in progress. Hopefully I can find them in 2020.

READING
Trim down my Goodreads and physical TBR to be comprised of books I'm genuinely interested in. ❌ Another goal that is in progress. I seriously need to finish it.
Learn more about my bookish taste. ✔️ I made a whole post about things that I love in books, so I think I have gotten more acquainted with my taste in 2019? Which is great.
Receive some ARCs! ✔️ A huge yes!
Begin doing some buddy reads. ✔️ I did this!! I had the privilege of doing a whole bunch of buddy reads with some of my dearest friends, and that's something I want to continue in 2020.
Read at least 10 classics. ❌ Like last year, I failed this goal. Tragically.
Review all the novels I read on-time. ❌ While I did get better at reviewing when I was doing my recent reads feature, I did not review them in a timely manner, especially after I fell into a reading slump in November. The clownery is blatantly apparent.
Start tracking my reading and blogging life in a spreadsheet. ✔️ Yes, this definitely happened! I used the lovely Kaleena @ Reader Voracious' free reading spreadsheet template to do so, and even though I ended up being very behind in updating it at times, this definitely happened.

BLOGGING
Stay ahead of my blogging schedule! ❌ I think I did okay on this in the first half of the year, but in the second half of the year, I really let life hit me and ended up falling ridiculously behind on my schedule and taking a lot of unexpected blogging breaks, which sucks.
Fix up my blog aesthetic and find graphics I love, for god's sake. ✔️I'm just going to consider this one a win, because I guess I'm happy with it, for now? (Still feeling a little insecure though)
Make more blogging/online friends. ✔️ I'm so happy I can say I achieved this! This year, I found some of my best friends in this community, who I can say are some of my favourite people in the entire world. I love my blogging friends so much ❤
Create more discussion and recommendation posts. ✔️ These posts for me are the hardest to post, personally, and while I barely created them after August onwards (are we sensing a pattern here?), some of these posts are some of my favourite posts ever, and they just make me very happy to see.
PERSONAL
Identify and cut off toxic relationships. ✔️❌ I'm not sure to what extent this happened, so I really don't know. BUT I did end up unfollowing and somewhat cutting off some people in my real life on social media that made me not feel the best, so there's that? So it's a journey in progress.
Focus on Self-Care! ❌ This only happened in the summer and that's it.
Learn to say no. ❌ Yeah, this is still an issue.
Create a financial tracking system I can stick to. ❌ I am a clown, truly.
Balance socialising alongside other commitments. ✔️ I've definitely allowed myself to socialise more in so many areas, whether that's spending time with some of my favourite people in Singapore, or allowing myself to be more social and make more friends in my new school. It's something that I've really loved doing in 2019 and want to continue doing in 2020.

CHECK-IN:
I fully achieved 9 goals, sort-of achieved 3 and not achieved 8?
So, not great, but not bad, I guess?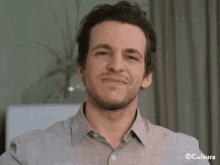 2020 RESOLUTIONS
2020.
*exhales deeply*
Yeah.
2020 is going to be one of the busiest years in my life, if I'm being honest. When I'm writing this, I'm in the second third of Year 12 (which is junior year for all you Americans) and I'm going to be going into Year 13 in August, which is absolutely insane?? And going to require a lot of work in terms of school work, university applications, extracurriculars, tests and all that.
Honestly? I'm scared, but I ~think~ I can do it?
So this means a lot of academic and personal goals, and a reduction in reading and blogging goals, and that's okay.
ACADEMICS
Plan and prepare properly for the SATs! The SATs are such an important part of my university applications, and I need to give it the appropriate time and effort it needs in order to do well in it.
Score 1500+ on the SAT. In order to get into some of my top-choice universities, I need to be able to score extremely well on the SATs. When I narrow down my university shortlist my target score can be more exact, but it would be great to get to a total of 1500+! It would be ideal to get this score on a single test date, but this can apply to superscoring too.
All A's at AS! I'm such an overachiever it's insane. It would be great to do my best to try and get As at my 3 AS Levels this year (my AS subjects are English Literature, History and Psychology; and AS is half of an A Level, for all of you not under the British system). While this is definitely going to be hard, I really think this could happen (History would be the hardest for me to achieve this) and encouragement from teachers definitely helps.
Work on maths for SATs. I know I have a lot of SAT-related goals, but it's important. Since I don't do any maths for AS Levels, I know my SAT maths score is going to be heavily scrutinised, meaning that I need to properly start preparing for it and working at it so I can do well.
Improve my sophistication on my essay writing. While writing is something I would consider an academic strength of mine, I have always struggled with being able to write in a sophisticated manner, especially in English Literature. Therefore, being able to write with sophistication and being able to have writing that flows well is a skill I need to work on in order to improve my writing overall.
Be more efficient in revision. Even though I'm someone who does fairly well at school, I often find that my revision process is highly inefficient and can lead to burnout since all the long hours and the input put in is not sustainable. Therefore, I want to be able to find more efficient revision process so I can get the same amount of output for a lesser amount of hours.

READING
Read 52 books in 52 weeks. 2020 is going to be a busy year on many counts, so while I managed to hit 142 books in 2019, that is just not feasible for 2020. Therefore, I'm going to try and read one book per week, which I think is a fairly attainable goal.
Read around my A Level English Literature course more? At parent-teacher conferences, my English teachers recommended that I read around my set texts more in order to increase understanding. This means a lot of classics, but hey, it might be an interesting experience.
Read 80% diverse books. Having diverse representation in books is something very near and dear to my heart, and I want to be able to maintain a high percentage of diversity in my reading. I'm setting a percentage of 80% because I do want to try and read classics more and because of the next goal below (which will likely mean lots of non-diverse books, unfortunately).
Read as many Agatha Christie novels as possible. I have always loved Agatha Christie novels and Hercule Poirot in particular, and since I haven't read an Agatha Christie in a long time (maybe not since 2018, even?), I realised that I missed reading Agatha Christie works, especially Poirot works. So, I really want to change that and read as many Agatha Christie novels as I can without stretching myself, and since I'm currently reading the Mysterious Affair at Styles first, I think we're off to a good start.
Don't go so hard for new releases. Even though the number of backlist books and new releases were fairly equal in 2019, I feel like a lot of my reading was very new released centric and that I go a little gung-ho with new releases. I don't think there's anything wrong with that per say, but I kind of want to chill with new releases little more and try and get to some backlist titles, too.
Find some 5 star reads and favourite books of all time! While 2019 was my best reading year in terms of numbers, I realised that I actually didn't find many favourite books, and that I haven't had the feeling of truly LOVING a book in a long time, which sucks so much. Hopefully we can change that in 2020!
Take reading more easily. This is my biggest reading goal by far this year. I ended up pushing myself so hard to read last year that the combination of that and school stress ended up with me going into a reading slump the entirety of November (I still am in a little bit of a reading funk, truth be told). And since 2020 is going to be A LOT, I want to be able to just chill with reading, enjoy what I'm reading and not burn out. And just be nicer to myself with reading.

BLOGGING
Reach 400 WordPress followers! (Maybe even 500). I'm going to be straight with you guys here: I have never set a number-based goal in relation to blogging, because I don't want to fixate and quantify my blog growth and success over numbers – it's just not worth it. At the time of writing this post, I'm at 372 WordPress followers, and I want to try and reach 400 by the end of the year, which I think is very possible if I keep blogging consistently. It would be ~nice~ to reach 500 and get a nice, round number, but honestly, 400 is already a lot and I just don't think that's possible.
Improve on my blogging time management. I think while I did manage to do okay on this in the first eight months of the year, my blogging time management was absolutely AWFUL in the last third of the year. A lot of it was because I switched schools and was trying to deal with all of that stuff, but I got into really bad habits of missing posting dates and times and taking way too many unplanned hiatuses. While hiatuses will definitely happen in 2020, I would like to be better about time management in terms of blogging so I can get more consistent content up!
Ease back into interacting. Like my blogging time management, my interacting in 2019 was absolutely ridiculously bad. I completely let interacting fall to the wayside, and while 2020 is going to be busy, I want to try and carve out some time to just read some posts and post some comments! I think I'm going to do this by commenting gradually when I feel like it, but it's a goal that will be in (slow) progress.
Try to reply back to comments. Ever since I've switched schools, my rate in replying to comments posted on my own blog has also been awful. I still have comments from October I haven't replied to, and I want to try and reply to many of them as I (reasonably) can!
Avoid blogging burn out. I do really love blogging, and I just hate blogging burn out. I think I had two blogging burnouts (one in November and one in December) so in order to do this, I'm going to try and generate more posts I'm really proud of, and take it easier in 2020.
Just be nicer to myself! This is a goal that I'm going to be reinforcing in every part of my life. I'm someone who is pretty hard on myself and wanting to be able to maximize output to the point where I neglect things I shouldn't neglect. But for blogging, I don't want to be so hard on myself when I take breaks, for not doing certain things and all that. You get where I'm going.

PERSONAL
Note: I'm not putting all my personal goals here, because you know. Privacy.
Research and shortlist universities. Ya girl is going to begin the university application process in August (????) so she needs to begin the research and shortlisting process so she actually knows where she's going to apply to. I have an idea of some places I'd love to go to, but I need to research and categorize into reach, match and safety unis. Because right now the balance isn't exactly, uh, equal.
<big>Be nice to myself! Okay, but seriously. While I am good at persevering and completing stuff, I am not very good at being nice to myself and looking after myself so I don't burn out and collapse. And not beating myself up. So yeah, key goal of 2019 2020.
Get closer with friends. I don't know whether I've talked about this month in my wrap-ups, but like honestly, I absolutely LOVE my new school and getting close to my friends there, because I love them a lot. And I really want to focus on getting closer to them in 2020 because I just love my friends and really want to get to know them.
Make time for socialising. In a similar vein to my other goals, I really don't want to burnout in 2020. And I think the main way I think I can do is maintaining some sort of balance, which I intend to do by socialising. Plus, I do like socialising, so good excuse, I guess?
Don't compare myself to others. Something I've found myself doing, especially in the last third of the year, is that I've been comparing myself to other people and measuring certain characteristics of myself against what other people seem to have. And frankly, it's taken a notable toll on my self-esteem, which sucks. Massively. Everyone's on their own journey, and I just need to remind myself on that, and that I'm doing fine as I am. And that's okay.
Find work experience. I need to be able to have at least one instance of work experience before I apply to uni, and since I would like to try and have it in the summer, I need to start finding it now so that all the details can be set!
Improve my organisation. Honestly, organisation is not one of my strengths, and I really want to improve on that because it's something I really need to be better at in order to survive.
Prioritise self-care. A goal stolen from my 2019 goals list! Since I failed at it last year, it makes it all the more important to achieve in 2020.
---
What are YOUR goals in 2020? Do you like setting goals in the New Year, and why/why not? Did you check in on your 2019 goals, if you set any at all? How was your 2019 (and decade), and how do you feel about the New Year?