It's the Roaring '20s, and 2020 is definitely going to smoother me with all the amazing new releases!!
And I cannot wait.
But also … 56 releases? I KNOW.
This is actually one of my favourite times of the year, because this is actually one of my favourite posts to create! I just love screaming about things I am excited for and they just put me in a really great mood, okay.
This list makes me really happy and there are some books that I am so, so sure I'm going to love, which makes me so happy. And it's also pretty diverse!! Which is incredibly exciting too.
I'm going to shut up now so you can just go and read about the anticipated releases, but everything is in order of release date and the titles are directly linked to their respective Goodreads pages! (Please appreciate this, it literally took forever and I kind of wanted to scratch my eyes out, not going to lie).
---

JANUARY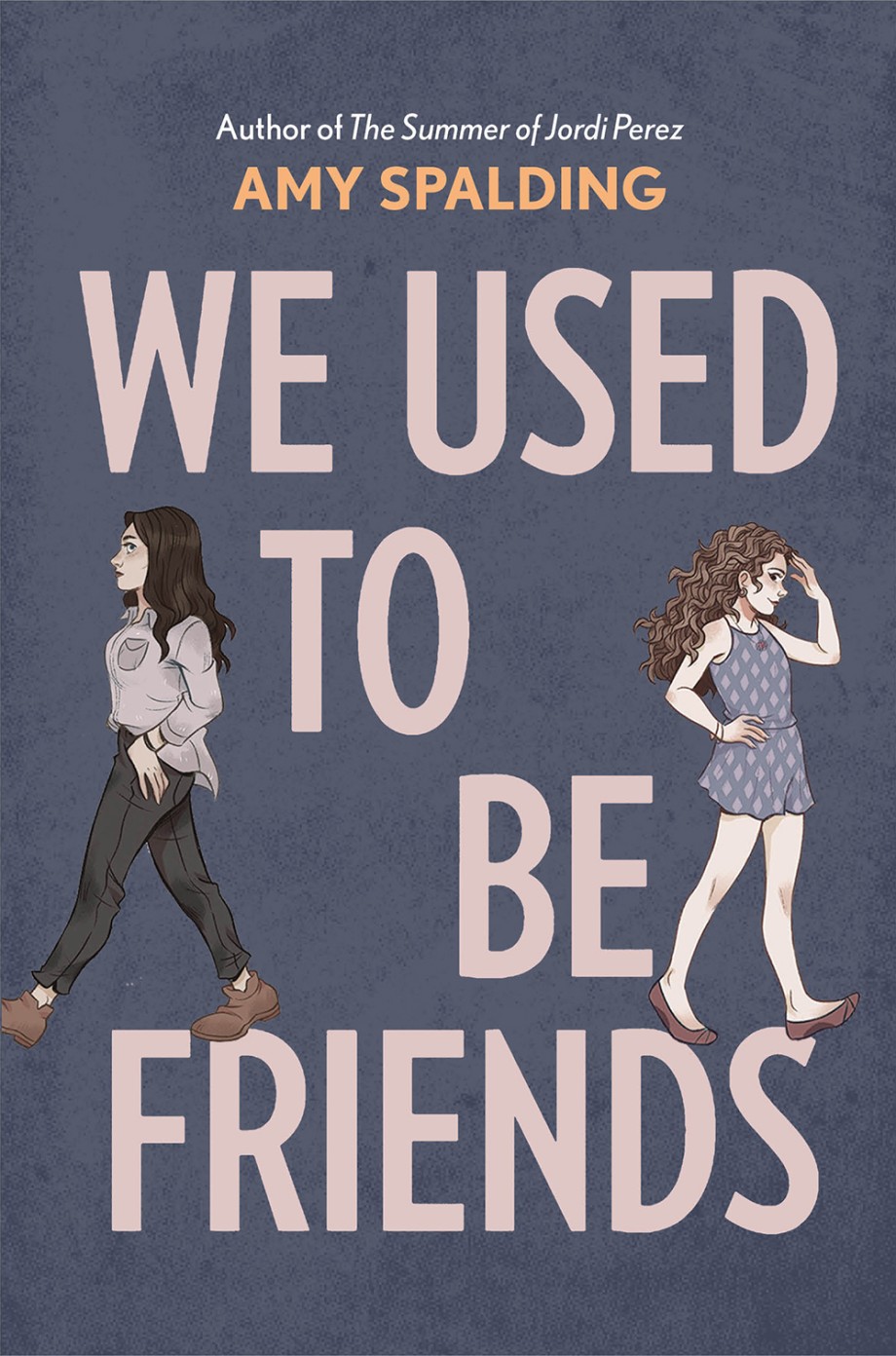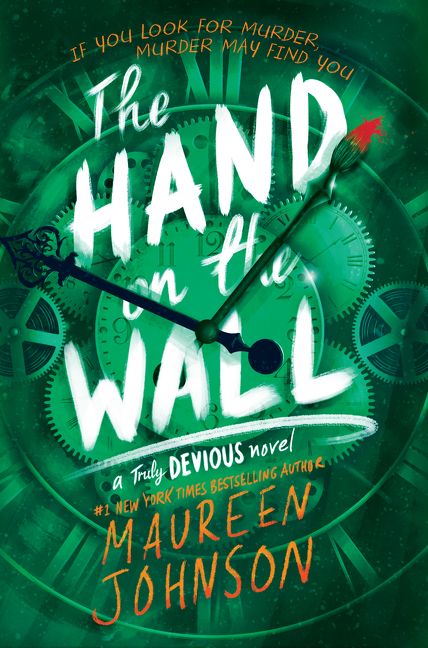 Loveboat, Taipei by Abigail Hing Wen (7th) – This genuinely sounds like everything?? I've ever wanted? I'm mutuals with the author on Twitter, and she just seems like such a lovely person and I just want to support her. I've heard nothing but great things about it, it is unapologetically Asian and the pitch? Crazy Rich Asians meets La La Land? Just. Take ALL of my money. Take it!
We Used To Be Friends by Amy Spalding (7th) – I've tried to read an Amy Spalding novel before but never ended up finishing it (I'll finish it one day, I promise!) but I'm such a sucker for really hard-hitting books about friendships and relationships and how it all came tumbling down, so here I am. Adding this book to this list.
Come Tumbling Down by Seanan McGuire (7th) – I just really enjoy the Wayward Children series, and so of course I'm excited for the next book. I don't know what else to say because it's the 5th book, but yeah!! She's invested.
Say Her Name by Zetta Elliott (14th) – This sounds like such an important, poignant and timely poetry anthology about the Black Lives Matter movement, and I can't wait to pick it up. It also helps that this is less than 100 pages, so I know this is going to be such a quick read!
Lucky Caller by Emma Mills (14th) – I've really enjoyed every Emma Mills book I've read, and this seems so cute and adorable and that cover!! Cannot wait for what I'm sure will have A+ friendships.
The Hand on the Wall by Maureen Johnson (21st) – I'm feeling a little apprehensive about including this here because I was really disappointed by Book 2, but I guess I'm holding out a little hope? Crossing my fingers, hard.
Tweet Cute by Emma Lord (21st) – This sounds like the cutest thing ever to exist, and it helps that there are so many glowing reviews by some of my favourite people that I trust with my whole heart and soul.
Almost American Girl by Robin Ha (28th) – To be fair, I don't know ~too~ much about this one, but you know I'm always down to support Asian authors and stories! This sounds like such an interesting memoir and I'm excited to see what I think of it.
FEBRUARY
Yes No Maybe So by Becky Albertalli and Aisha Saeed (4th) – How to get me to pick up a book without knowing anything about it: tell me it's a Becky Albertalli novel. This sounds so important and politically charged and absolutely phenomenal! Admittedly, I haven't read anything by Aisha Saeed yet, but this is the perfect opportunity for me to begin doing so.
The King of Crows by Libba Bray (4th) – Ever since my reread of the first three Diviners books, this series has quickly become a favourite and I've gotten so attached to the characters and everything about it! This is the concluding novel of the series, and while I am a little scared, I'm also really excited.
Foul Is Fair by Hannah Capin (18th) – While I did find myself pretty disappointed by Capin's debut, The Dead Queens Club, this sounds!! So good and revenge-like and feminist and brilliant. Also, Shakespeare!
The Feminist Agenda of Jemima Kincaid by Kate Hattemar (18th) – I don't know too much about this, but the fact that this is feminist and has themes of social justice is a selling point to me and like, I love contemporary, so!
Of Curses and Kisses by Sandhya Menon (18th) – Not gonna lie, I am a little apprehensive about this being on the list, but I have picked up everything by Sandhya Menon thus far, and the words 'boarding school' is enough for me to give it a shot.
MARCH
Chain of Gold by Cassandra Clare (3rd) – This is among my top 3 anticipated releases of the year. It sounds like everything I've ever wanted and just!! I miss Tessa and Will and Jem and I can't wait to learn more about their kids. Sign me up.
The Kingdom of Back by Marie Lu (3rd) – March 3rd is the day that my wallet will break because of literally ALL the amazing things coming out then, honestly. Marie Lu is again, a favourite author of mine, and this sounds kinda dark and REALLY intriguing. I know she's been talking about this project for years, which makes it even more intriguing!
Hearts, Heroes and Heath Hall by Kasie West (3rd) – Again, a little meh about whether I should put this on my list, but I have enjoyed a bunch of Kasie West novels and wouldn't be completely against reading another one.
Eight Perfect Murders by Peter Swanson (3rd) – Ever since I heard about this premise, everything about it sounds absolutely, excuse me, well, perfect. Murders based off on famous literary murders with a bookseller protagonist? Like, just take ALL my money.
The Twin by Natasha Preston (3rd) – I think I've been getting more and more into adult mystery thrillers these past two years, and this premise sounds really dark and gritty and just honestly, straight up fascinating. The premise of a twin being possibly involved with her mother's death and taking over the life of her twin? Sounds weird, but I'm interested.
Only Mostly Devastated by Sophie Gonzales (3rd) – This sounds so cute and just going to be absolutely wonderful. Again, don't know too much about it, but I'm totally ready to be surprised. I've heard some great reviews, so please just wow me.
Most Likely by Sarah Watson (10th) – Okay this sounds SO intriguing and I feel like I would just love the characters. REALLY intrigued. Cannot wait.
When You Were Everything by Ashley Woodfolk (10th) – I did say that I typically really love books that show friendships at the forefront and the ones I've read of deterioration of relationships were phenomenal, so here's to hoping!
Harley in the Sky by Akemi Dawn Bowman (10th) – Akemi Dawn Bowman wrote one of my favourite books of last year, Summer Bird Blue, and this sounds like it's also going to be hard hitting and heartbreaking and absolutely gorgeous (both inside and out – have you seen that cover?)
A Phoenix Must First Burn edited by Patrice Caldwell (10th) – An anthology centered around black girls and gender non-conforming individuals? That author line-up? The energy and artistry of this cover? YES.
All Your Twisted Secrets by Diana Urban (17th) – This premise sounds so good and absolutely amazing. I'm getting serious The Breakfast Club and Agatha Christie vibes from it, and i really do like them both, so!!
If I Never Met You by Mhiari McFarlane (24th) – Did you say … interracial fake dating? Because if so, I am very much here for it.

APRIL
Rules for Being A Girl by Candace Bushnell and Katie Cotugno (7th) – I've read and liked Katie Cotugno before, and this sounds absolutely so timely, poignant and something we really need in today's society. Also, the main character wants to go to Brown … and so do I? Similarities?
Little Universes by Heather Demetrios (7th) – While this sounds great and really heartbreaking, the reason I was initially interested was because I heard the word Malaysia associated with it (even though Malaysia has really nothing to do with the plot, but it's fine).
Redemption Prep by Samuel Miller (14th) – Did you say boarding school and a murder mystery? How to get my attention, a tutorial.
Time of Our Lives by Emily Wibberley and Austin Siegemund-Broka (21st) – More Wibbroka novels? More Wibbroka novels! More Wibbroka novels!! Totally here for it!
Verona Comics by Jennifer Dugan (21st) – Admittedly, I haven't read Hot Dog Girl, but a Romeo and Juliet kind of retelling (is it a retelling?) in a comic book store sounds too cute to pass up.

MAY
The Bethrothed by Kiera Cass (5th) – I'm not sure how excited I am for this, but i'm down to give it a try, I suppose. But seriously, this sounds like the Selection but tweaked.
Clap When You Land by Elizabeth Acevedo (5th) – I have enjoyed all of Elizabeth Acevedo's published works so far, and this sounds lyrical, beautiful and heartbreaking, and I am absolutely trash for it.
Four Days of You and Me by Miranda Kenneally (5th) – This!! Sounds!! So cute and you all know I'm very much trash for cute things, so yeah this got added.
The Life and (Medieval) Times of Kit Sweetly by Jamie Pacton (5th) – The slaying of sexism in the vein of Moxie with a touch of medieval elements? And it includes lists, cute friendships, and just cuteness in general? Sounds great , I'm in.
My Summer of Love and Misfortune by Lindsay Wong (12th) – Okay, not going to lie, the initial premise of this book sounded like everything I ever needed, but the current premise sounds great too! A summery YA contemporary set in China? How do I say I'm SO down for that in 1000 ways?
House of Dragons by Jessica Cluess (12th) – Did you say Three Dark Crowns meet the Breakfast Club? Kind of like YA Game of Thrones and political fantasy? Yes.
The Henna Wars by Adiba Jaigirdar (12th) – This sounds SO cute and absolutely amazing!! The cover is so gorgeous and the author has such a great Twitter presence, can't wait!!
The Ballad of Songbirds and Snakes by Suzanne Collins (19th) – Not gonna lie, I'm not dying for this, but I definitely did love the Hunger Games when I read it and I am somewhat interested.
Beach Read by Emily Henry (19th) – I have really liked Emily Henry's stuff in the past, and this sounds really cute! It's also an interesting concept and I'm interested to see how she handles adult fiction.
The Gilded Ones by Namina Forna (26th) – West African fantasy? West African fantasy. West African fantasy! The cover is absolutely STUNNING and I love it. And that synopsis sounds absolutely amazing and kickass and absolutely everything, and I cannot wait.
The Sullivan Sisters by Kathryn Ormsbee (26th) – I definitely want to actually read a Kathryn Ormsbee at some point, and this could be a good one! I like how sisterhood seems to be incorporated here and that last line of the synopsis is SO intriguing, not going to lie.
Out Now: Queer We Go Again edited by Saundra Mitchell (26th) – A sequel to All Out? We're always here for it! I just love supporting marginalised and diverse authors and i want to keep supporting them. The idea for this anthology is also A+, so we love it.
JUNE
I Killed Zoe Spanos by Kit Frick (2nd) – Apparently this is the YA mystery of the year, and that's so interesting? It has such an intriguing title and I feel like this could be such an addictive, fast paced read that I could really love. And while that cover is definitely creepy, it's also simultaneously really cool.
Six Angry Girls by Adrienne Kisner (2nd) – And the winner to best title goes to this book! This sounds like such an amazing, fun book about taking down the patriarchy, feminism, and girls taking charge, which are always huge ticks in my book.
My Calamity Jane by Cynthia Hand, Brodi Ashton and Jodi Meadows (2nd) – Confession: I haven't actually read the second book (because I suck and need to read Jane Eyre), but I absolutely adored the first book in this series, so I need to read that second and third one soon, and hopefully love it! And that girl on the cover. Love it.
The Falling In Love Montage by Ciara Smyth (9th) – Don't look at me in the eye and tell me that this does not sound like the cutest thing in the world. Like, fake dating? And lists? And a cute f/f relationship? We have no choice but to stan.
This Is All Your Fault by Aminah Mae Safi (9th) – This actually sounds like the coolest thing ever. I am so excited to read about the setting (it's a bookstore), some great characters and them working together and developing really fantastic relationships!!
Last Tang Standing by Lauren Ho (9th) – If I'm being honest, I don't know too much about this one, but I heard it was similar to Crazy Rich Asians and is set in Singapore about Malaysian-Chinese characters, so of course I had to add this to this list.
Today Tonight Tomorrow by Rachel Lynn Solomon (16th) – This sounds absolutely amazing and like everything I've ever wanted. I've read and really enjoyed Solomon's debut novel, and a rom-com about two rival overachievers falling in love over their last day of high school? SIGN. ME. UP.
You Say It First by Katie Cotugno (16th) – Another Katie Cotugno book? Yes. This seems so cute and the cover is absolutely!! A work of art. Also, we love and truly need more college YA and it just sounds so wonderful. I cannot wait.
Girl, Unframed by Deb Caletti (23rd) – I really liked A Heart In A Body In The World, and this also sounds so hard hitting, great and something we just NEED to read. The cover also seems really powerful and it's pitched in the vein of Sadie, so we are obviously and definitely interested.
10 Things I Hate About Pinky by Sandhya Menon (30th) – I have really enjoyed Menon's works, and YES we love that title?? Also, summery fake dating and a social justice champion of a MC? Say no more. I'm totally and completely down for it.
---
Are there any anticipated books on this list that are also on yours? Do you have a 2019 anticipated releases post? (Feel free to link it, I would love to see it) If you can choose, what is your most anticipated release and why?