Another month has come and gone, and I, uh. Am still the same old me.
(Honestly, why am I like this).
The month of love happened, and spoiler: exactly nothing in my life changed!!
February was yet again, another chaotic month and me thinking about it makes me tired (but also, I just love talking about my month and how it went it all that? So we're still here).
I'm so sorry that this post is insanely long (it's 2.3k+ words at the time of finishing this) but February was a month where a LOT happened, and yeah, I am here to talk about it.
But yeah, I'm going to shut up now so we can get into this post! I love you guys and thank you for sticking with me, you all are the best 💖
---
EMOJI KEY:
☀️ lead / major side characters of color
🏳️‍🌈lgbtq+ lead / major side characters
🌸 neurodiversity and trauma
♿️ disability
✨ New Release Challenge
💨 Beat the Backlist
📖 Library Love Challenge
🌍 #YARC2020
🎧 Audiobook Challenge 2020
One Flew Over the Cuckoo's Nest (play script) by Dale Wasserman ★★★★☆ 🌸♿️💨 // I read this for my Drama A Level class, and this was incredibly messed up but also really interesting? There's definitely a lot of potential for really cool performance things, I think?
The Anniversary Party, Part 2 by Cassandra Clare ★★★☆☆ ☀️🏳️‍🌈✨ // I mean, these Chain of Gold flash fictions are really cute, but this didn't really hit the mark for me.
Other Words from Home by Jasmine Warga ★★★★☆ (4.5) ☀️🌸💨📖🌍 // This was just so powerful and pure and sweet? I love Warga's poetry in this book and Jude's voice is just so wonderful. I heard Jasmine Warga also has a new middle grade coming out at some point – so I might be interested in that?
Heartstopper, Volume 1 by Alice Oseman ★★★★★ ☀️🏳️‍🌈🌸💨 // You guys, I FINALLY read Heartstopper! I know. I picked this up on a whim because I needed a quick read for the contemporary-a-thon, and I just ended up LOVING it. This is so cute and wholesome (and the art)! But I think my favourite part is the British-ness of the series because it is something fairly familiar to me (one of my closest friends is British and I go to a British international school), and I just connected with it for that, so.
Heartstopper, Volume 2 by Alice Oseman ★★★★★ ☀️🏳️‍🌈🌸💨// Ahh this was also really cute and wholesome? I seriously ADORE Nick and Charlie together and separately and I'm seriously attached to all the characters, honestly. And the British-ness is very much in tact here! We gotta stan.
Heartstopper, Volume 3 by Alice Oseman ★★★★☆ ☀️🏳️‍🌈🌸✨// Another cute, solid, volume! While the Paris aspect was super cute, I did miss the British-ness of the previous volumes and just felt like something was missing, which is why I ended up knocking down a star.
Clockwork Prince by Cassandra Clare ★★★★☆ ☀️💨📖🎧 // Ya girl is re-reading the Infernal Devices, part 2! This did feel really long, but this is definitely a solid sequel and made me just love some of the characters all over again (Charlotte I love you) and also, Wessa. Kinda crying.
Come Tumbling Down by Seanan McGuire ★★★★☆ ☀️🏳️‍🌈🌸✨📖🎧 // This was another really solid volume, I think! I was kind of worried that this was going to be a disappointment, but this was a lot of fun and the audiobook is seriously fantastic. So glad I held off reading this until I got the audiobook, because it's great.
Foul Is Fair by Hannah Capin ★★★★☆ (3.75 – 4?) 🏳️‍🌈🌸✨// This is a REALLY weird book, but I definitely liked it and felt really shook by it? While I did find myself a little disappointed by Capin's debut (The Dead Queens Club), I think I liked this one better? Even though I've never read Macbeth, I really liked how this book retold Macbeth and the subject matter was hard-hitting and important. It was weird and intense and badass and I don't know how to explain it, but it was definitely a really unique reading experience.
---
I … barely posted anything, but including it here anyways?
---
School. You guys, school was just a lot this month. I mean, it's nowhere as bad as what March and April are going to be (because AS exams!! Are in May. Oh my god) but my life and practically all my time is consumed by school, and it … just really be like that sometimes?
Friends I'm not going to lie, in a lot of ways (which I don't feel comfortable talking about) February was seriously a rough month for me, and some of my friends are just seriously the best, you all. I love and appreciate them so much, I'm glad I ended up spending time (and making a bunch of great memories) with them and I'm just so grateful they're in my life!! (Yeah, just feeling kind of soft right now because I miss them and I love them a ton).
Half term break! So ya girl ended up going back to Singapore for (what was meant to be) a week for half term break, and honestly? It kind of sucked. I was tired and drained and had to work 24/7 so that was fun! On the bright side, I ended up going out with my Singapore friends and surprised one of them, which was tons of fun.
Quarantine! If you're on my private Twitter, you might have seen a bunch of my rants on this. Essentially, what happened is that due to the coronavirus outbreak, the Thai Ministry of Health placed a 14 days stay-home quarantine for people who traveled to or through various countries (including Singapore) the day ya girl was meant to go back to Bangkok, and now … I can't go back. Until corona calms down. I honestly don't know. I'm doing a bunch of catch-up online right now, and I'm just extremely frustrated at the whole situation. In case you can't tell, I DESPISE quarantine with every fiber of my being.
A new blogging gig! I'm not going to mention the name of this particular blog for now because identity reasons, but ya girl is now working with a little non-profit organisation focusing on raising awareness for gender-based violence by heading up their feminist blog! It's definitely different from what I'm used to, and it's hard to generate content, but I think it's something that will go well in the long run!! Definitely excited for how it's going to go.
Watched a bunch of shows and movies. I'll talk more about this in the monthly highlights section, but due to ya girl returning to Singapore for half-term and being stuck in q*arantine, I did start watching a bunch of shows and movies, and they were all great and we stan!!
---
MUSIC
February was a pretty good month for finding new music, honestly! While I did find some music that I did enjoy this month, I ended up sitting down, listening to and being full on OBSESSED with Lana del Rey's NFR (which so many people adore and honestly? For good reason). I also listened to a bunch of TikTok songs (oops) and falling in love with some tracks off Immunity by Clairo that just grew on me? Yeah.
Bags by Clairo (Immunity, 2019)
All My Heroes by Bleachers (Gone Now, 2017)
I Wouldn't Ask You by Clairo (Immunity, 2019)
Say So by Doja Cat (Hot Pink, 2019)
Lottery (Renegade) by K CAMP (Wayy 2 Kritical, 2019)
No Time To Die by Billie Eilish (No Time To Die, 2020)
Fly Me to the Moon by the Macarons Project (Fly Me to the Moon, 2018)
successful by Ariana Grande (Sweetener, 2018)
Adam Driver by Sipper (Adam Driver, 2019)
Doin' Time by Lana del Rey (NFR, 2019)
NFR by Lana del Rey (NFR, 2019)
Love song by Lana dey Rey (NFR, 2019)
How to disappear by Lana del Rey (NFR, 2019)
North by Clairo (Immunity, 2019)
In conclusion?

This is from the @chandler_holding_ur_fav_album on Instagram, and their content is so iconic and relatable that we have to stan (and share it, of course).
WHAT I WATCHED
Parasite ★★★★☆ (4.75)
I am not going to lie to you, I watched this for two reasons: 1) it won the Oscars, 2) I wanted to support an Asian film that unfortunately gained a lot of racist reactions. And honestly, I am so glad I did. I watched (the majority of, anyhow) this on the plane's TV program on my flight to Singapore, and this was absolutely phenomenal. I'm no expert to foreign films, but this made me want to watch more of them. The discussions and parallels on class and class discussion were phenomenal, and the construction and direction was TOP NOTCH. It is such a messy, realistic and wonderful film, and the acting was excellent too. Not gonna lie, I'm still a little traumatised by a few of the scenes here, but this is excellent and I have no doubt it deserves its Oscar win. Also please go and watch it if you haven't already!
To All the Boys I Loved Before: P.S I Still Love You ★★★★☆ (4.5)
The letters are out, part 2! So as a lot of you probably already know, this film came out in February, and I used my sister's Netflix (which she got from her friend) to watch it, and it was just SO cute? I really liked the soundtrack and the whole atmosphere of the movie, and I'm so glad that this has so much Asian pride in it (the Korean sequence! We stan). Not gonna lie, I do really miss the familial aspects of the film (where's Margot and Kitty)?The sequences for both teams were incredible and I'm just genuinely so excited for the final film (albeit a little sad, because you know. The final film). Also, Jordan Fisher is an absolute icon and I am now obsessed with him. Period.
Brooklyn 99 Season 7 ★★★★★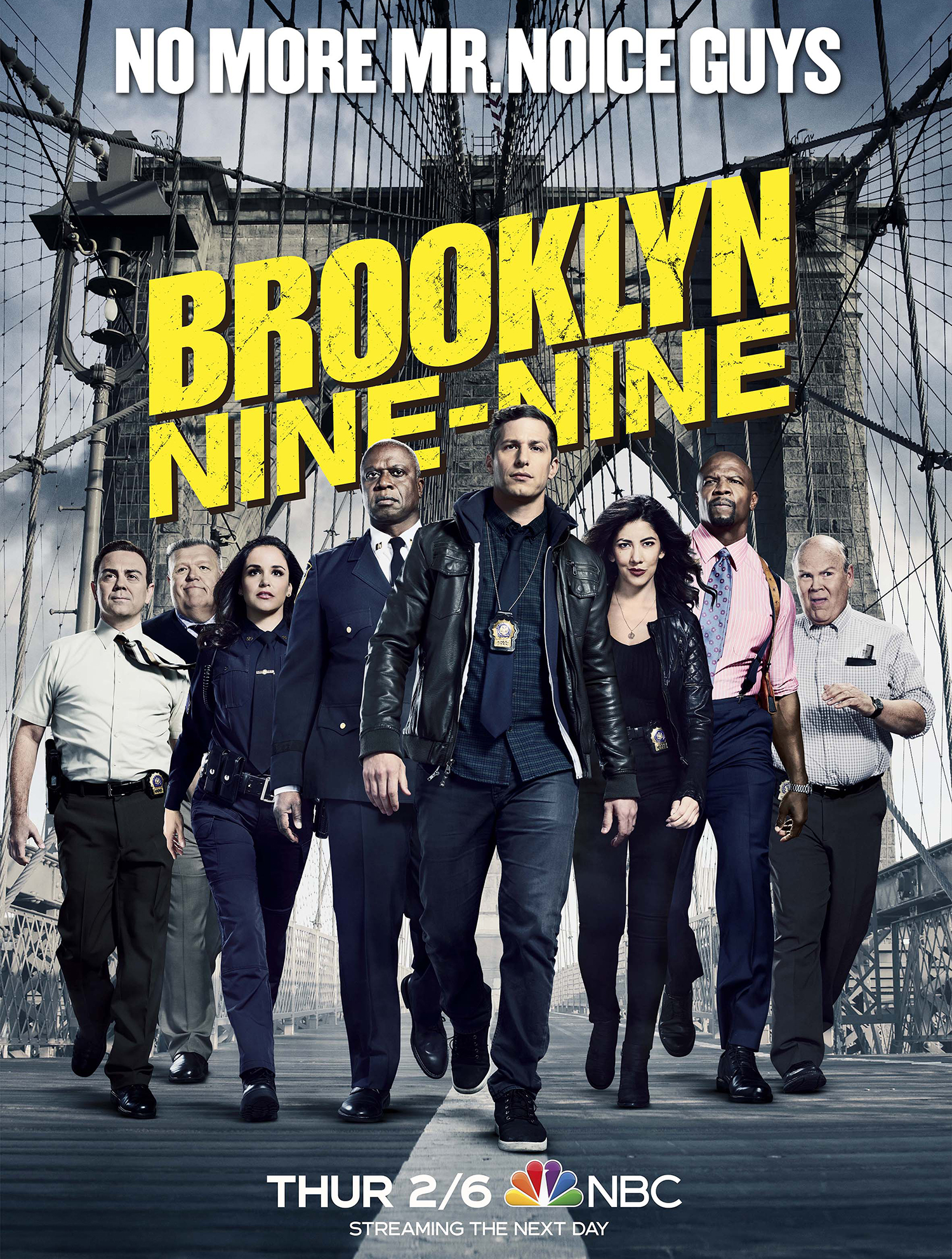 So, in other great TV show news – guess which show returned in February? Spoiler: my favourite show ever. The four episodes I've watched so far have been really great and I'm just genuinely excited for the rest of the season. While this is no Brooklyn 99 Season 2 (and how could it be), it's a real solid second season from NBC and I kid you not, sometimes, waiting for a new 99 episode was what brightened my days. I just love this show so much and it seriously has all my uwus.
---
SATs or ACTs – decision!! ✔ I have decided to take the ACTs, and I'm glad I did because I (and SAT/ACT experts) do think it's the right decisions for me, so … I'm glad that's done with.
Get extracurriculars moving. ✔❌ I mean, while I did get some stuff, I just still feel underwhelmed about it, which is annoying.
Figure out IA stuff! ❌ I did make a little big of progress at the beginning of the month .. and didn't do anything afterwards.
Look on how to improve my schoolwork. ❌ I'm truly a clown.
Post at least once a week (in a timely manner). ❌ Did you mean: posting three times in February at inconsistent periods of time?
Read 4+ books! ✔ Finally, A goal that I 100% achieved!! Love that for me.
Brainstorm my summer plans. ✔❌ I'm partway through doing this, but never fully finished it, so, kind of?
Get out of that slump. ❌ This weird life and reading funk is still thriving and it's not great.
Get my headspace cleared. ✔❌ We stan not knowing whether I 100% achieved my monthly goals or not.
---
Fully catch up on school! Like I said, I'm going to be catching up on schoolwork via e-learning, and will be out of school for at least a month. While I ABSOLUTELY hate it (and the whole process of q*arantine, because being in isolation for 2 weeks? Yeah, no), I need to make the best of it and catch up.
Figure out ACT stuff. I need to figure out EVERYTHING in relation to this: e.g tutoring/support services/programs, dates, strategy and yeah. All that jazz.
Catch up on IA! Sis, uh, has still not put an activity for service and seriously sucks at logging. It's kind of a problem.
Post more consistently on the blog. While school and the new blogging commitment I mentioned is going to ensure that my time for this blog is going to be significantly lessened, I'm going to do my best to try and post at least once a week following a consistent schedule! (Please).
Figure out my summer plans. Like I've said before, I'm a junior (I'm in what the British system calls Year 12) currently, and this summer is my last summer to do things to boost my college application and I just really need to maximize my time this summer. Because productivity.
Self-care. While I'm going to be kind of a busy bee over the next few months, I still want to make time for looking after myself and ensuring that I don't burn out (despite what other people say) because mental! health! is! important.
Friends. We have established that my friends are seriously the best, and if possible, I want to see whether I can spend more time with them in person because I miss them (especially my Bangkok friends) a lot! Q*arantine might stop me from doing that, but we'll see what we can do.
---
Quarantine things! I'm not going to go more into it, because I've been complaining endlessly about quarantine, but the majority (if not, all) of March is going to be me being stuck in quarantine, catching up with work and just a lot of hard work in general.
Research. March is going to involve me doing ACT research, internship research and maybe even college research (if it comes to that) and just. A lot of work. We stan!
College Application Things. If you can tell, March is really going to be a work-intense month (and kind of boring). But when I say college application things, I'm referring to things like ACT prep, extracurricular things and improving grades. That kind of thing.
---
How was February for you? What was your favorite book that you read this month, and how was your reading month? Any other favourites? Bloggers, what were some of your favorite posts this month? Feel free to share them here! Did you set goals last month, and how did you do on them?
I would love to know.
I hope you all have a wonderful March! 💖