For some reason, it is already July?
Which means it's time to look back on the year (in terms of my reading) so far. I always love doing these sorts of posts, and I've read some pretty good things in the first half of the year, so I figured I would do this post before it got too late.
And yes, I know I disappeared for a few weeks? I'm really trying not to do this, but some personal things came up (+ rising senior stress) so that I wasn't in the best headspace to blog. But I'm back, and I'm really going to try my best to be consistent. You all are such gems and I love you all so much ❤️
Note: I've omitted some questions I find irrelevant or couldn't come up with answers for, so this is going to be shorter than others' answers for this tag.
It is what it is, I suppose.
GENERAL STATS AND MUSINGS
So, I'm on track with my reading challenge? I will be the first to say that I have read significantly less than I have in previous years.
… I read like 75 books in the first half of 2019? … who is she.
I'm not complaining though. Because while I have been slumping, the quality of my reading has increased significantly.
Quality over quantity, am I right?
BEST BOOK OF THE YEAR
This is 130% going to The Poppy War! I'm super happy that 2020 has been a year of some really great reads, but this was absolutely EVERYTHING I wanted. The writing, the Asian influence, the nuance and the narrative …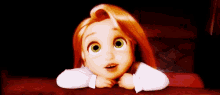 But don't get me wrong, this was a painful and stressful experience. While I didn't like the Dragon Republic as much as this one (it was still great though!), it made me find a new favourite author and ah!! I love this book so much 🥰🥰🥰
BEST SEQUEL OF THE YEAR
Not going to lie, this question was a bit harder for me since I didn't end up reading many sequels in the first half of 2020, but for variety, I'm going to say Heartstopper, Volume 2. I haven't talked enough about how much I love this series (but to be fair, the series gets plenty of hype already), but this is so wholesome, cute and I just love it so much. And just the Britishness of it all, I guess.
Also, I need the next volume ASAP. Hurry up @/2021!!
NEW RELEASE YOU HAVEN'T READ YET, BUT WANT TO
I am … deeply ashamed to admit this, but there is a glaring answer for this … which is Chain of Gold. I love the Infernal Devices and have heard nothing but amazing things about this. Honestly, the only reason I haven't read this is because I haven't got a physical copy of this. I'm trying to hold off a little because it's so expensive! 😭😭😭 But honestly, I just might cave because I really want to read it soon.
Also, my clown self accidentally saw a spoiler when looking at the cover of the next book, and I am upset.
Very upset.
MOST ANTICIPATED RELEASE(S) FOR THE SECOND HALF OF THE YEAR
We are going to have a whole post about this at some point over the next few weeks, if everything goes to plan, so I'll just talk about three that I'm super excited about.
Which are coincidentally … Asian books?)
Look, we all know how much I love Darius the Great Is Not Okay, read: it is my entire brand and the fact that it has a sequel on its way? I am diseased and ecstatic (but also begging it not to disappoint me).
I've been waiting for A Sky Beyond the Storm for two and a half years, and I can't wait to see how everything pans out. I'm definitely scared because Sabaa Tahir is not nice to her characters, but please, just be nice to my favourites. Aka my queen Helene Aquilla ❤.
And if you've been on my blog for the past two months or so, you all know how much I ADORE the Poppy War. I'm terrified about what will happen in The Burning God, but also excited to see how everything wraps up!
BIGGEST DISAPPOINTMENT
If we're talking about general things, I would 100% put the potential of 2020 and the Roaring 20s here, but we're talking about books.
C'est la vie, I suppose.
For this answer, I'm pretty torn in between Yes No Maybe So as well as Time of Our Lives. I've loved Albertalli's works for such a long time, but with each new release she's come out with, I've liked it less and less. This one was just way too on-the-nose for me to enjoy and read kind of young, too?
As for the latter, we all know how much I love Wibbroka's work and the concept of college tours was meant to be a winning combination for me, but it was not, and I am very upset about it.
BIGGEST SURPRISE
I'm really going to have to go with Anna K here. I was definitely expecting to enjoy it before going in, but I really did not know how much I loved it. When reading it (especially that last third), I just felt so sucked in and truly invested in the characters and the plot. I cannot wait for the sequel.
If you want to know how much I loved it, I loved it to the point that it made me actually want to read the original Anna Karenina. And we all know how afraid I am of classics like that, so!
FAVOURITE NEW AUTHOR (NEW TO YOU OR DEBUT)
I really did promise that I would not repeat myself here, but I really have to go with R.F Kuang for this one. Her writing is just simply so phenomenal and sucks me in, and she makes me love characters who are just oh so despicable but also who are deeply complex. How she writes anti-heroes is just absolutely everything *chef's kiss*. Also, I love her Twitter account and she's literally lowkey someone I look up to. She is just such an icon and wow, we have to stan her ❤
<small>Also, the fact that the Poppy War only made it twice here? Proud.</small>
BOOK THAT MADE YOU CRY
This has to go to Know My Name! When I say this book changed my life, I wasn't being dramatic. It made me see so many issues in the world and experiences that I had in a completely different light. While this was incredibly difficult to read (it did take me two weeks to read it), it was so worth it. Every word of this was powerful, painful and something that everybody should read. I had to hold back full-on sobs when reading this book and Miller's victim statement, and like wow. This book is absolutely everything to me, and I am just in my feels.
BOOK THAT MADE YOU HAPPY
Look, I know like so many people have read this, but I have to put down Tweet Cute for this one. This book was so perfect and so cute and literally everything I wanted from it. I love the characters and the romance (and yes, the setting) so much that I really want to re-read it as soon as I can. I can't wait for Emma Lorde's next book!
BOOKS TO READ BY THE END OF THE YEAR
Here's the thing: I'm planning on making a post about this, so I'll save most of the list until then! But for now, I'll just talk about five books that I really need to read before the end of the year.
Rebecca: I've been reading this on and off for quite some time, and I really just want it finish it this year. From what I've read so far, I love it, and I'm really hoping that I do end up loving this.
A Phoenix First Must Burn: A SFF anthology surrounding the black experience (especially those of black women and gender non-binary characters)? This sounds amazing and everything I've ever wanted.
The Silence of Bones: Another one that I've read some of and have really liked! This is a Korean-inspired psychological thriller set in 1800s Korea, if I'm not wrong? This sounds like an automatic 5-star read.
Chain of Gold: See question three. If I don't read this by the end of the year, please call me out because I am a fake Shadowhunters fan if I don't.
The Great Gatsby: Another classic that I desperately want to read! So many of my friends love F. Scott Fitzgerald, and I just want to give this one a shot. I have watched the adaptation, but you know the rules: the book is better than the movie.
---
So, how has your year (in terms of reading and life) been so far? What are your favourites (and least favourites) of the year so far? Any books that you've read here? Which of these should I prioritise?
I hope you and your loved ones are safe and doing well ❤️