So, I'm 16 today!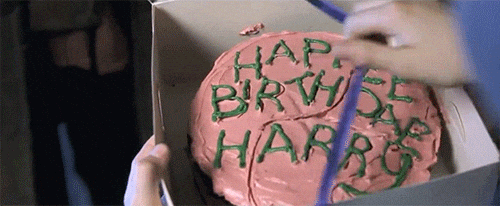 It's utterly unbelievable and it blows my mind. This year has been a massive year for me and I'm so grateful for everyone who has made it better and everyone who has made efforts to interact with me through this blog. Since this is such a special age, I wanted to write a letter to myself about turning 16 and all my thoughts and emotions regarding it. Also, you and I pronouns will be used interchangeably.
Taasia,
Two things:
First, you'll be sixteen in a few hours, when you're writing this. And second, you made it. There were so many times you thought you wouldn't have, but you've always been unconventional, haven't you?
You've discovered so many marvelous things and got through the bad times. You've met and spent time with such wonderful, irreplaceable family and friends, but also have gotten better at things like organizing your life and identifying toxic sources and people that you really don't need in your life. Go you!
I know you're so scared and unsure of turning 16. It's such a glorified age in both media and society. You're expected to be, essentially, perfect and living the best life™️. Honestly, it's a huge thing and a ridiculous amount of pressure, because basically, no one has. The strange thing is that you don't feel like I'm sixteen, in fact, you really don't feel sixteen – so small, young and emotionally just not ready. That's ok and perfectly acceptable, and all you need to do is just to work on that acceptance, I suppose.
You're still so young though, and the world is your oyster. There are so many things you want to do with your life. At the same time, you need to know when to take a break and let go of all your worries and just live. Sometimes, you just got to stop and smell the roses.
You've done so many great things this year, like starting this blog, finding the right and your amazingly wonderful friend group whom we both love with all of our hearts, you saw Hamilton (a great experience), went to LEAP, participated in the best round of WSC ever, and again, cut out so many toxic sources from your life. You go girl. For the 1000th time, just remember to chill too, and to find that equilibrium between rest and work. I'm so proud of you and believe in you.
One last thing. Remember this: today is going to be a good day, and here's why: today, at least you're you, and that's enough.
You're doing great ❤️ Take care of yourself too.