Hey, it's ya girl Taasia, and I'm here to make another discussion based on feelings, Twitter drama and (maybe, but hopefully not) stir up some sort of controversy!
What's new, why does this lowkey sound like my life yikes.
So, inspired by some fairly late Twitter drama surrounding ARCs, (basically another Tuesday night on Book Twitter, because so much drama happens over there) and by May's Tweet. Their tweet pushed me to actually considering publishing this post, because I was so nervous to post this post.
Therefore, after forever, I decided to finally talk about my vented-up with ARC hoarding (especially regarding diverse ARCs), my problems and what we can do to combat the issue.
P.S: I love them so much (as well as mangoes), so do yourself a favor and go and follow their blog right now.
I understand that all of you are doing your best to read your ARCs, but I just want to point this out because I've noticed and heard some stories of how some people are doing this and the consequences of this, and to just talk about the issues behind it.
ARC Hoarding
For me, ARC hoarding is basically when people take or claim large amounts of ARCs with little to no intention of actually reading them or aim to see. This is especially true for people who only take these ARCs to claim for their collection or have a lot of ARCs.
Obviously, it's okay if you're doing your best to get to your ARCs, because we're all humans and have schedules and commitments and life stuff, and that is absolutely normal! That also applies to if you have every intention of getting to your ARCs, you just can't sometimes, and that's okay. But there's a clear difference between trying to get through every ARC you have and hoarding excessive amounts of ARCs, especially if they have some form (or in some cases, forms) of diverse rep, and … you just don't care.
Though ARC hoarding is something I find is mostly on Booktube, specifically larger Booktube Channels, it is still prevalent (and becoming increasingly so) on other platforms, such as Bookstagram.
From a publishing point of view, this makes sense, especially since they have larger viewerships. This is something highly prevalent especially amongst US influencers, who have the means to receive large amounts of ARCs.
So why is this a problem?
Since many of these larger influencers are adult cis white and/or straight (etc.) this means that they often receive ARCs surrounding marginalized characters, rather than the influencers that can quite honestly give a solid, reliable opinion about the representation and continue to boost it, not to those who cannot do that.
Additionally, these top influencers are either a) unable to get to these books, b) most likely have little to no interest in the actual book themselves and let it sit on their TBR pile rather than pass it on to other people who need it, and c) most of them, truly do not give a rat's ass about it.
And most (to my immense frustration) of the time, many of these top influencers rarely, if ever, acknowledge the huge amount of privilege that they have by being able to receive this much from publishers. Seeing these bigger influencers request and receive books with for instance, diversity they don't care about (e.g people of colour, queer rep, disabled rep, neurodiversity, trauma etc.), and hoarding it is with no intention of reading it is  … a unique kind of pain, especially when smaller, teen and/or OV readers would be scrambling and begging to have those ARCs.
And it's not that particular group of influencers, I'm talking about, either. There are a lot of reviewers who request ARCs about characters that they cannot personally identify with, and that really, truly pisses me off.
ARC hoarding also preaches the standard of having an extensive collection of books in order to be considered a valid reader. Many of us, knowingly or unknowingly, contribute to this culture that you must have an extensive book collection in order to be considered a valid reader. I know that I was influenced by this culture and tried to buy as many books as I could. So if you are contributing to something that makes readers question their validity as a reader, this is where it becomes a problem. That is what upsets me, not the size of your book collections (you do you, sis).
But honestly, ask yourself: what does this tell your audience?
Additionally, this, therefore, adds to the already extremely consumerist culture of the book community. I've heard stories that a smaller Booktuber (I love bloggers and blogs, but I feel that Booktube examples are more relevant in this case) exclusively ate ramen noodles for lunch and dinner to be able to afford 5 hardcover books a week because it was so expensive.
That, my friends, is the example that best personifies my point.
And going along with that point, books are generally really expensive, especially hardcover books. I'm not sure how much a normal hardcover in the States costs, but without Book Depository and my member discount at Kinokuniya Singapore, I would be officially broke. I've seen fantasy hardcovers being sold for 40 Singapore Dollars (SGD) per piece, which equates to 29.49 USD, which is beyond ridiculous for one book.
What Can We Do?
So we've (hopefully) acknowledged there's a problem.
But what can we do?
Regarding diverse ARCs, I think the biggest thing that we as a community can do is to continue to boost marginalized influencers and refer publishers and other members of the community to the reviewers/influencers who CAN comment on the specific representation in books.
It may be hard for some of you, but that will involve not requesting books with marginalizations you can't personally identify with.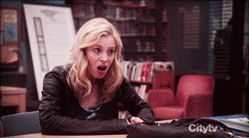 The horror. I cannot begin to imagine 🙄
I know, I know. Sure, you want to read that ARC. It's going to be hard to wait, let's be real. But when you're hauling that ARC with the marginalization you can't personally identify with, especially when you have little to no intention to read it, how are you going to make that marginalized, (often teen) reviewer who can identify it feel?
Another hot take: as much as it hurts, it isn't always feasible to ship ARCs to international reviewers, but is it so hard to ship ARCs to marginalized reviewers within the USA or your own country? I know so many marginalized reviewers within the USA, teens especially, that would die for a chance of getting a particular diverse ARC that they personally identify with. I really hope that all types of influencers, especially smaller influencers can be recognized, not just the bigger influencers that we as a community are all too familiar with.
Something really, really important that we can do it to actually talk about the problem. Quite honestly, another major reason why I'm terrified to post this and was so close to scrapping this post altogether was that this topic felt so taboo. I personally feel that a lot of this was because no one ever talked about it, and I felt (not gonna lie, still feel) that I'll be pissing a lot of people off. But ya know what? That's fine with me now.
This is also going to be another thing targeted towards people with a lot of ARCs: donate ARCs that you don't want to keep/have no time to read etc. to the Flapping Pages program by Kaleena @ Reader Voracious. Honestly, Kaleena is doing the Lord's work. She is constantly so supportive of international bloggers and she is such a kind soul with so many helpful posts! She is also currently running a weekly series revolving about readers and reading around the globe and the different levels of privilege. Seriously. Go check her blog out now.
Resources:
These resources are going to be about lists/directories/posts about marginalized bloggers, because what better time than to boost my fellow marginalized bloggers? If there is some sort of post/page that is about marginalized bloggers that isn't already here, please let me know! I would be delighted to have your post here too!
Honestly, I think that we all truly need to do better. And I'm not just talking about the ARC hoarders, either. I'm talking about everyone, because a talk on this rising issue is extremely needed (and appreciated).
I feel like no one talks about it, and with ARCs and extensive book collecting being seen as holy grails and the norm in the book community. Because of that, no one talks about the extents that it can reach and how that can be problematic, for example with excessively hauling, and the eventual hoarding of ARCs.
So we really, really need to start talking about this. And there is frankly no better time than now.
What are your thoughts on the subject? Do you think this is a problem or do you think it's just me? (No shade, just curious). What do you think we, as a community, and as individuals, can do? I would love to know your takes on this.