It is now July.
Can someone explain this sorcery to me.
For real though: June is over, and I am both very sad and very excited!
Not because it was a bad month, but because it was a busy and high intensity month, and I am tired.
But June was such a great reading and blogging month (as well as a pretty good life month) which has me feeling all types of happy and satisfied.
This wrap-up is going to be a very long one, so I'm going to shut up so you can continue reading the post.
---
EMOJI KEY:
☀️ lead / major side characters of color
🏳️‍🌈 lgbtq lead / major side characters
🌸 neurodiversity and trauma
♿️ disability
✨ New Release Challenge
💨 Beat the Backlist
📚 Back to the Classics
📖 Library Love Challenge
🌍 #YARC2019
🎧 Audiobook Challenge 2019
June was my best reading month this year, and maybe of all time. I ended up reading 19 books! I … truly have no idea how on earth I managed to do this, and I'm kind of in shock right now. Because June was kind of a really busy and tiring month, especially in the first half (which I'll get into later) and I'm honestly so proud of myself. I was trying to finish one more to get to 20 books, but oh well.
I unfortunately did not get to as many books on my TBR (especially my Pride TBR) as I would have liked to, and I ended up mood reading a lot, but I'm honestly not that mad about it, because it was an amazing reading month. I participated in two readathons (the Buzzwordathon and Summerathon) and that contributed to seven of the books that I read. Never mind I know how I managed to read the amount of books I did.
I'm going to try and be incredibly concise with my thoughts, especially since I read so many books this month. In order to allow me more room to talk about my thoughts in the books I read, I plan on starting a Recently Read feature in July (which I'll try to post twice a month, once midway through and another at the end of the month, ish).
On to the books!
Love from A to Z by S.K Ali ★★★★☆ ☀️🌸✨🌍 (4.5)  // This was so cute and had such wonderful characters! I loved how complex and dynamic both Zayneb and Adam were (also points for soft boys!!) While it made me happy, it also pulled at my heartstrings and had so many great elements. I also LOVED the setting of Doha, especially since it's so rare to see in YA contemporary.
Days Past (Chain of Gold Extra Content, #2) by Cassandra Clare ★★★☆☆ (3.5) ✨ // This was only 5 pages or so long, so it's hard to rate! I'm really enjoying the Lucie-Cordelia dynamic and I can't wait to read more about the Carstairs and Herondales come March 2020!
There's Something About Sweetie (Dimple and Rishi, #3) by Sandhya Menon ★★★★☆ (4.25) ☀️🏳️‍🌈✨🌍 // This could be Menon's best book yet! The romance was super cute and I liked both of the main characters! They were developed so well with different motivations. I enjoyed the friendship plotlines and the writing was really smooth.
A Heart in a Body in the World by Deb Caletti ★★★★☆ (4.25) 🌸💨📖🎧 // Yes, I finally finished it! This was such a difficult and hard hitting read, and it really had me reeling by the end of it. This was really well done and my heart hurt for Annabelle. I think it deserves the praise it got for sure.You should really go in knowing as little as possible to gain the best reading experience. The audiobook was fantastic and honestly what helped me finish this.
Ghosts of the Shadow Market by Cassandra Clare, Sarah Rees Brennan, Maureen Johnson, Kelly Link and Robin Wesserman ★★★★☆ (3.5) ☀️✨ // I finished the last two stories of this collection (having read the first eight upon their release). While the last two were absolutely fantastic (I gave the last two 4.25 and 5 stars respectively), the first eight were a bit rockier. Full review to come on my Goodreads!
Confessions by Kanae Minato ★★★★ (3.75) ☀️💨📖🌍 // This was so messed up and left me messed up for a hour or two after I finished, but so compelling, haunting and eerie. It's really nasty and completely disturbing, and even thinking about it spooked me.
Fake It Til You Break It by Jenn P. Nguyen ★★★☆☆ ☀️✨🌍 // You all, I'm so disappointed. I was so excited for the fake-dating and the premise as a whole, but this read really juvenile and there was some grey-area cheating that left me uncomfortable and annoyed. I KNOW 13 year old me would've eaten this up, though.
You Must Not Miss by Katrina Leno ★★★★☆ (4.25) 🏳️‍🌈🌸✨, Buzzwordathon Read, #1) // This was so disturbing, but absolutely fantastic. I felt for Magpie so deeply, and I really wanted things to get better for her. I actually liked the magical realism aspect so much more than I anticipated. Just go in knowing that this is a heavy, heavy read with so many triggers.
The Seven Husbands of Evelyn Hugo by Taylor Jenkins Reid ★★★★★ ☀️🏳️‍🌈💨📖🎧 // HAHAHAH you all thought that I wasn't going to use Pride Month as an excuse to relisten to Evelyn Hugo? I am weak for this book okay. I've decided that this is currently my favourite book of all-time, and I will never stop obsessing over it. I need to shut up before I start raving about it. 
Somewhere Only We Know by Maurene Goo ★★★☆☆ (3.5) ☀️✨📖🌍 // This was a cute and fluffy read, and while I adored the Hong Kong setting (which we need more of, @YA), I found it difficult to connect with the characters and did not really like Jack, the love interest or his motivations. Definitely my least favourite Maurene Goo novel I've read so far, sadly.
The Case for Jamie (Charlotte Holmes, #3) by Brittany Cavallaro ★★★☆☆ 💨📖🎧 (3.5) // I'm really glad that I actually got around to completing this series! I definitely found it to be a considerable improvement from the Last of August, and the audiobook was super enjoyable, but I don't think I really vibed with the plot focusing on the Moriarty-Holmes relationship. A bit too heavy for my tastes, imo.
I Love You So Mochi by Sarah Kuhn ★★★☆☆ (3.5) ☀️✨🌍 (Buzzwordathon, Read #2) // This was another super cute YA contemporary set in Japan (!!!) and was fully and proudly Asian, which made me so happy. I personally couldn't click with the writing and found it a little stilted, but I loved the setting and aesthetic of Kyoto and Kimi's self-discovery journey.
A Question of Holmes (Charlotte Holmes, #4) by Brittany Cavallaro ★★★★☆ ✨📖🎧 // Definitely one of my favourite books in the series! This was really well-plotted, with an incredibly interesting mystery and set at Oxford University (!!!) and was much better suited to my tastes. It was a great finale, though I'm sad I had to say goodbye to Charlotte and Jamie.
A Good Girl's Guide to Murder by Holly Jackson ★★★★☆ ☀️✨📖  (3.75, Summerathon, Read #1) // This was such an interesting British YA mystery, and a great plot. It is partially told through journal entries such as interview entries, process journals, etc. and made for a very interesting reading experience. However, I definitely feel like it was far longer than it needed to be, and could have been better condensed.
Don't Date Rosa Santos by Nina Moreno ★★★★☆ ☀️🏳️‍🌈✨ (Summerathon, Read #2) // This was such a fun and lovely read, and such a fantastic summer read! I loved how there was a touch of magical realism, and I loved the focus on Rosa as a character as well as the tight-knit small town community. Definitely would recommend!
Red, White and Royal Blue by Casey McQuiston ★★★★☆ (4.5) ☀️🏳️‍🌈✨ // You all, this really was a great read. I LOVED the characters so so much (especially June) and the political aspect of it! It left me with so much hope and made me so happy. I wish the middle part had been cut down more though, because it drags and it's pretty obvious. Also, did I mention this was hilarious, iconic and that those emails made me so happy? It definitely lived up to the hype and I would certainly recommend it.
Small Town Hearts by Lillie Vale ★★★★☆ (3.5) 🏳️‍🌈✨ // This was a solid summer read, and I loved how atmospheric Oar's Rest was. Besides the romance, Small Town Hearts really delves into manipulative friendships, which was something I personally think is so important. It took a bit for the writing to click, but I eventually managed to click with it.
Anger Is A Gift by Mark Oshiro ★★★★☆ (4.5, possibly a 5??) ☀️🏳️‍🌈🌸♿💨 // This was one of the most diverse and heartbreaking books I've ever read from. It will rip your heart out and is unflinchingly raw and honest. I really enjoyed the characters, and my heart ached for them. This is a hard-to-read book and yes, the first half drags a bit, but you should definitely push through it. It shows how anger can be a gift, and it nearly made me sob. I truly believe this is a book that needs to be in classrooms, and a book that needs to be more talked about. Please read it.
The Tempest by William Shakespeare ★★★★☆ (3.5) 📚💨 (read for school) // This is kind of a really weird one, because I had to skim it due to me going in and out for exams. The characters weren't my favourite, but it had some really great themes and allowed for sone great discussion and analysis. I'm also that one person who likes Shakespeare, which is why I enjoyed this more than most.
---
I know I normally format this section a little differently, but since I don't have a computer with me right now, this way of formatting is personally a lot easier.
I'm honestly super proud of my posts this month (June was a GREAT month for reading and blogging, clearly) and I would super appreciate it if you could check them out (yes I know this sounds desperate, but I'm so happy with them this month).
---
Even though this month was a great blogging month for me, it was a very, very bad blog hopping month for me. I'm so bad at commenting and interacting with other people's blog posts, and that's something I want to be better at next month. But here are some really wonderful posts from some wonderful humans that I love so so much!
---
Like I said earlier, June was a very wild and crazy month for me, especially in the first half of the month.
First of all, I finished all my iGCSE exams on the 12th! Granted, it was just the ones but I'm still very very proud of myself. Yes, I think I likely failed my IGCSEs, but it's fine. I was doing two curriculums anyway.
I also had to finish a wave of end of year assessments because my teachers hate me I guess and want to bury me in schoolwork!
For real though, I do a two year dual curriculum in school (an IGCSE and MYP curriculum), and I had to do assessments, (which I have since completed and came out with some grades I am very happy with). I'm just really proud that I not only came out alive, but also that I killed it.
I also briefly travelled to Bangkok for a bit for reasons I'll get into in the next point.
Some major life updates: I got into my top choice for my sixth form (so that's Grade 11 and 12 for everyone not familiar with the British system) school! It's a selective international school in Bangkok, and I'm incredibly proud of myself for. I literally cried with happiness. And no, I'm not joking. I'm pretty sure that I'm going there in August and I'm excited.
That means that I will be leavingmy previously current school in Singapore, which I've been in 2.5 years. Yes, there are a few things I'm gonna miss there, but I've been pretty unhappy with it for the most part and I've been wanting to leave for some time.
And obviously, summer holidays have started. And I'm just pretty excited to laze around and chill. Because I'm honestly fairly exhausted.
I also have had some fun social outings, which included trying different bubble tea brands (e,g the Alley, for all you who have heard of it) and having an incredibly fun sleepover. Happy summer times!
---
MUSIC:
In June, I basically didn't do much exploring in terms of music. Most of my discoveries came from Elise's Your Dog playlist, which is absolutely iconic (also, Elise is THE music rec queen and goddess).
I wouldn't consider myself a Swiftie but I really loved Taylor's latest single, You Need To Calm Down (especially on 1.25x speed). Also, snakes and stones never broke my bones is absolutely iconic and we love it.
Cherry Wine by Hozier
Your Dog by Soccer Mommy
Motion Sickness by Phoebe Bridgers
Consequences – orchestra by Camila Cabello
You Need To Calm Down by Taylor Swift
WHAT I WATCHED
Friends (Season 7) ★★★★☆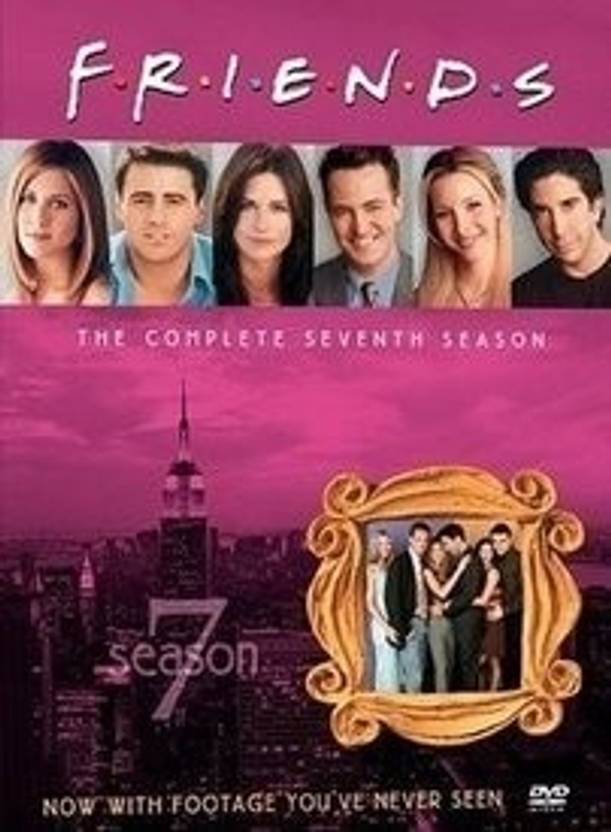 I've always really loved Friends, and I'm finally starting to get a move on with it with my sister (who I always watch Friends with). This season was a really solid season, and always brought all the laughs (I am still dying over the Holiday Armadillo). It also really had an emphasis on Monica and Chandler, who I LOVE. I can't say much else because I watched the first two-thirds of this season such a long time ago, but the last third was great and had a fantastic ending.
---
Use my voice. ❌ This one is really difficult for me to tell whether I achieved it, so I can't really say whether I have.
Identify toxic relationships. ❌This is something that I'm still kind of confused on, and I'm not really sure anymore.
Connect more with people online. ✔ I mean, ish? I have been pretty social with you all on Twitter lately, but in terms of interacting? I didn't do very well at it.
Ease back into blogging. ✔ For sure! Even though I'm sort of stressed about generating and scheduling lots of content (since it's midway through the year and absolutely insane), I could definitely say I've eased back into blogging for sure.
Save at least $5-10 a week. ❌ HAHAHAHAHAHAHA NO. Why am I so bad at this.
Just breathe. ✔(?) I have taken more to chill and relax, but I kind of forgot about this goal? I need to do better.
Take some off-days. ✔ I haven't done this as much as I would've liked, but I think I have been pretty good at this, especially since summer has started!
Organize my own spaces. ✔(?) Admittedly, my organization of my own spaces fell on the wayside in the beginning of the month, but I started to begin organizing my spaces during summer break. I keep procrastinating on continuing, but it is a goal in progress!
---
Find a way to generate and schedule all the content I need to for July. I'm lowkey stressed about this because I have a pretty jampacked blogging schedule this month, and I really don't want to be writing blog posts 3 hours before they're meant to go up.
Be better at blog hopping. I miss chilling and reading other bloggers' posts and interacting with them – it's such a great feeling that I miss.
Chill. This is basically my number one goal this month. It is going to be my last month of freedom for a while, and I fully intend on maximising this period.
Just read (and have some buddy reads?) Like I said, I'm going to be having a lot of free time in July (hopefully!), so I want to do a lot of reading. I did quite a few buddy reads in June, but I'm definitely not against doing a few more in July! So please do free to let me know if you want to do any buddy reads, because I'm definitely interested 😊
Continue to organize my spaces. I need to stop being such a Mess and actually do this.
Spend time with people I care about and love! More free time = more time to spend with loved ones! Also, I think I'm heading back to Malaysia this month, which allows me more opportunities to do that.
---
For the most part, I'm planning on taking most of July off. My summer break is for nine to ten weeks, and while I'll start easing back into school (and getting used to work) in the second week of August, if things go as planned. As I'm going into August wanting to start off of the right foot academically and life-wise, I'm taking July off to focus on myself and to fully recharge.
If all goes well, I'm planning on heading back to Malaysia for a week or two, which I am very excited about. I have so much that I plan on doing there and I'm very excited to spend time with family and friends.
For the most part though, I'm not doing much, because it's summer. And I fully intend on having a relaxing, good time.
---
How was June for you? What was your favorite book that you read this month, and what did you read? Bloggers, what were some of your favorite posts this month? Feel free to share them here! Did you set goals last month, and how did you do on them?
I would love to know.
I hope July treats you all splendidly!